10 Do's and Don'ts of Physical Intimacy in Marriage
Physical intimacy in marriage for married couples can be something of a minefield—physical intimacy is an expectation in most people's view of relationships, but everyone has their own particular preferences and nuances when it comes to just what types of physical intimacy they feel comfortable engaging in.
What is physical intimacy?
Physical intimacy between couples is an act or exchange of feelings including close companionship, platonic love, romantic love or sexual attraction. Physical relationship after marriage can be a critical element in strengthening a relationship.
For a married couple, intimacy includes physical, emotional and spiritual closeness, inherent to the happiness of a close couple.
That's why it won't be an exaggeration to say that marriage and intimacy go hand in hand.
Examples of physical intimacy include being inside someone's personal space, hand holding, hugging, kissing, cuddling, caressing and consensual sexual activity.
Related Reading: 15 Essential Tips to Improve Physical Intimacy In a Marriage
Can a marriage survive without physical intimacy?
Intimacy between couples can be defined as being open and vulnerable with your partner, fearlessly.
So, Is physical intimacy important in a relationship?
Intimacy for couples can sometimes be an elusive concept, even for those who are deeply in love, and yet have trouble connecting and being vulnerable with each other. Intimacy for married couples can be critical to relationship satisfaction.
Tips to keep the physical intimacy in marriage alive
Physical intimacy is important to keep the marriage healthy and strong. So, how to be more sexually intimate with your husband or wife?
There can be many ways to keep the physical intimacy in the marriage alive. Something as simple as saying 'I love you' to your spouse can do wonders.
Check out the ways to keep the intimacy alive here:
Related Reading: 6 Easy Tips to Keep the Physical Intimacy in Marriage Alive
Roadblocks to intimacy in marriage
For married couples, differences in a desire for physical intimacy can create some pretty serious problems if it is not addressed early on.
Apart from that, there are some other common obstacles that lead to a dwindled level of physical intimacy with husband or wife, among couples:
Clutter in your intimate relationship environment can offer the most defining roadblock to physical relationship between husband and wife. An untidy bedroom space, piles of dishes in the sink, heaps of laundry – can not allow for a space to connect intimately with your partner.

Not including a satisfying amount of intimacy in your relationship is a potential threat to your marriage.If you are not prioritizing intimacy and time with your partner, you need to recalibrate your schedules, appointments and activities to carve out time to improve physical intimacy in marriage.

Emotional unavailability of a partner

can seriously stunt the physical intimacy in marriage. To sustain intimacy in a relationship, you need to break the deep rooted emotional barriers and be more open to your partner.
10 do's and don'ts of physical intimacy in marriage
To overcome roadblocks to intimacy in marriage, let's take a closer look at some of the most important do's and don'ts of physical intimacy in marriage for married couples.
Do: Make sure you're both comfortable
It's very important in any relationship – married or not – to make sure that your partner is comfortable with what you are doing. If they aren't comfortable—then stop.
When you're engaging in any physically intimate activity, make sure to be aware of how your partner is reacting; even if they don't verbally proclaim any displeasure; their body language may indicate they don't feel comfortable with certain activities.
Don't: Try to force your expectations
It can be easy to push your expectations on your partner in a married relationship, especially if you place a high importance on certain acts of physical intimacy in marriage.
However, trying to force your own personal expectations onto someone else does not work in the end and may make your intimacy issues even more complicated.
Instead of forcing your expectations on your partner, talk to them about your feelings, their feelings, and attempt to find some common ground you can both agree on, before you become physically intimate.
If there's a lack of physical intimacy in marriage, try to improve physical intimacy in your marriage, as long as you aren't forcing your partner to be uncomfortable. There are many ways to appropriately improve physical intimacy in marriage.
Encouraging activities that put you and your partner physically close together, such as riding carnival rides together, sitting together when you watch movies, sitting next to each other at restaurants, swimming together, riding a bike in tandem, etc.
Related Reading: 

8 Fun Relationship Building Activities to Start Today!
Don't: Forget that there may be an underlying issue
You may assume that because you're married, you will automatically know everything there is to know about your partner.
In reality, however, this is not the case; sometimes, people have underlying issues which can cause them to feel reluctant with certain types of physical intimacy in marriage.
For example, some people who grew up in households where physical affection was not expressed may feel uncomfortable with physical intimacy in marriage later on in life. Talk with your partner about any underlying issues that may have a role to play in impeding your physical closeness.
If there's no intimacy in marriage from husband or wife, engaging in smaller, less overt physically intimate gestures such as holding hands in public rather than cuddling, hugging or kissing in public is one tip for the starters.
Cherishing seemingly 'small' physical moments, such as brushing hair out of your partner's eyes, putting your arm around their arm, or simply sitting very close together on the sofa or in bed.
Related video:
Don't

: Pressurize for sex
Put pressure on yourself or your partner to make love the first time you two have sexual activity. Take your time and enjoy the experience! Also, don't compare yourself with your spouse.
Related Reading: 

10 Ways to Handle Being Pressured Into Having Sex
Do: Communicate about sexual health
Always communicate about any sexual health concerns you may have with your partner. Communication is very important in any relationship and it's important to let your partner know what you're feeling and what you'd like to see happen in the bedroom.
Don't start acting out of anger or frustration when you're angry or frustrated about your relationship or about something that happened that day. Couples who argue and fight are less likely to have good sex than those who communicate with each other well and avoid conflict as much as possible.
Related Reading: 

5 Valuable Tips on Managing Anger in Relationships
Do: Make your sex life a priority
You should make enough time for sex in your marriage in order to make things work and stay committed to one another. If you have kids or a demanding job, this may be difficult but try to find ways to incorporate sex into your schedule whenever you can.
Don't: Have unrealistic expectations
Don't have unrealistic expectations for your sex life and try to force yourself to have a sexual encounter if you're not ready or if you're just not in the mood. Trust yourself and your partner and know that sexual urges ebb and flow and that's perfectly normal.
Related Reading: 

How to Recognize and Tackle Unrealistic Expectations in Relationships
Do: creative things in bed
Get creative when it comes to sex and try different things you've never done before to spice up your sex life and make it more fun. For example, you could try something new like role-playing or explore eroticism through the use of bondage and spanking.
Don't: Go by what's considered 'normal'
Let "what's normal" determine what's right for you and your significant other. If you're in a relationship and you both want to have sex a certain way, then do it!
Do: Find ways to connect without having sex.
Many couples find that they form deeper bonds when they spend time together and get to know each other better without the added pressure of sexual tension.
If you want to understand how to overcome fear of physical intimacy, try starting a hobby together or taking a class together to learn a new skill or meet new people.
Related Reading:
Don't: Try to force yourself to be intimate when you're not in the mood
It's okay to take some time to yourself when you aren't feeling up to it. If you ignore your natural desire for intimacy for too long, it could cause issues in your relationship later on.
Do: Talk with your partner about what you'd like to do in the bedroom
Let them know when you'd like to see her there. This is a good way to start off a conversation and also helps you to avoid awkward situations where you're expecting her to be there and you're actually still asleep when she arrives.
Don't: Expect your partner to read your mind
Communication is key in any relationship so make sure you are talking to your partner regularly about sex and any issues you may have with it.
Related Reading: 

7 Ways to Start Sexual Communication and Overcome the Difficulties You Face
Do: Listen to your partner's needs and fantasies
Make sure you do everything you can to satisfy them in the bedroom. Making an effort to listen to your partner is one of the most important things you can do to make your sex life more enjoyable and rewarding for both of you.
Don't: Take things personally
Don't take things personally when your partner isn't interested in sex or tells you that she doesn't enjoy it. It's natural for everyone to have different sexual preferences so it's important to respect your partner's decision when it comes to whether or not she wants to have sex with you.
Do: Offer to perform oral sex
Perform oral sex on your partner if they are reluctant to make love. Oral sex is a great way to get a partner in the mood and can be a great way to show that you appreciate their honesty and openness with you.
Don't: Make excuses if you're not in the mood to have sex
It's important to be up front with your partner about why you don't want to have sex or why you aren't in the mood for it rather than making them think there's something wrong with them.
How do you build physical intimacy in marriage?
There are several negative effects of lack of physical intimacy in a relationship. So, how to increase physical intimacy in a relationship? Here are a few tips:
If your bedroom seems to inspire no bed-breaking moments, head for the nearest hotel for instant intimacy.

Spice up your partner's day with flirty texts and by the time they are back home, you would be all fired up for a steamy sack session.

Shower together or enjoy a luxurious bath tub time.

Massages are so relaxing and intimate, offer one to your partner, and they will be returning the favor in no time, creating a lovely tenderness between the two of you.
Takeaway
Physical intimacy in marriage is an important aspect to keep the foundation strong. For that to happen, it is essential that both partners make equal efforts. With these tips and do's and don'ts, your bedroom chemistry is sure to soar high.
Share this article on
Want to have a happier, healthier marriage?
If you feel disconnected or frustrated about the state of your marriage but want to avoid separation and/or divorce, the marriage.com course meant for married couples is an excellent resource to help you overcome the most challenging aspects of being married.
Learn More On This Topic
You May Also Like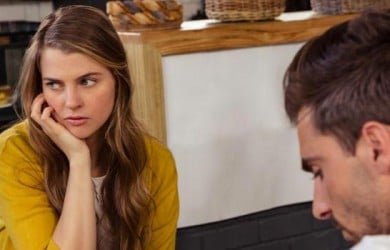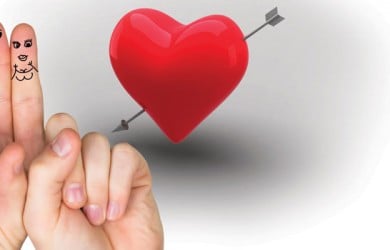 Popular Topics On Married Life