ADHD Effects on Marriage: 10 Ways to a Build A Healthy Bond
When you're in a relationship, you expect respect, empathy, love, support, and effective communication with your partner.
But people who have ADHD might face communication and many other relationship challenges as well. However, the problems only occur when their partner misunderstands such patterns and assumes them as a lack of love and support.
A person with ADHD (Attention Deficit Hyperactivity Disorder), also known as ADD (Attention Deficit Disorder), has different traits that might seem surprising to their partners when they are in a relationship.
The problem usually starts in early childhood, but this mental disorder may pose issues for a person, which could be impulsiveness, restlessness, and difficulty in paying attention.
How does ADHD affect a marriage
Almost everyone experiences symptoms similar to ADHD or ADD at one point or the other. However, if such instances are rare or just a few instances from the recent past, you need to observe a little longer before arriving at a conclusion.
The disorder is diagnosed and considered a problem only when these symptoms are unignorable and affecting other areas of your life, especially your relationship, because the ADHD effect on couples can be noticeably damaging without proper treatment.
The consistent symptoms can cause certain ADHD effects on marriage like:
Uneven relationship responsibilities

Trouble understanding each other's expectations

Eventual occurrence of parent-child dynamic
Signs your ADHD is breaking up your marriage
Relationships can pose challenges in the best of circumstances, and with ADHD effects on marriage, it can be straight-up difficult when either of you begins to believe that ADHD isn't a factor in the relationship or it will just pass with time.
The signs of ADHD breaking up your marriage or relationship can be slow but glaring. Check out these ADHD marriage problems to understand if your relationship is moving towards doom:
Criticism in the relationship
Either or both the partners turn critical towards each other. For someone with an ADHD partner, they might misinterpret the symptoms and question their motives and actions. They might assume that the relationship is not a priority for them, or they just don't care.
Someone who has ADHD might involuntarily be bent to constant nagging in the relationship, leading to the other partner being hurt.
Related Reading: 

10 Ways on How to Deal With Criticism in a Relationship
Considering there will be anger and rudeness involved in the relationship, the partners will often overthink the scenarios and second-guess each other's responses before starting a conversation because of the explosive patterns in the relationship.
Related Reading :

The Truth About Walking on Eggshells in a Relationship
You both hardly reach a solution
No matter how much the couple tries, most of the conversations become erratic and trigger outbursts. Conversations don't hold much value no matter how hard the partners try, and words rarely bear any positive outcome, or even if they do, they are just a temporary fix.
Related Reading: 

10 Conversations Every Couple Needs to Have for a Better Marriage
One of the ADHD effects on marriage is that either or both of you feel a lack of control in the relationship. It's almost like you don't matter. Thoughts and opinions hold no value, due to which you both might avoid taking a stand for yourself.
If there is a constant worry in the relationship, it could be one of the signs of the relationship falling apart.
Relationship anxiety is not new, and it can hit you any day when you are in a relationship simply because you love the person so much that you fear losing them.
However, if either of you starts feeling stressed out during conversations or prefer staying silent just to play safe, it could be one of the detrimental ADHD effects on marriage.
Related Reading: 

Tips for Helping Your Partner Understand Your Anxiety
Symptoms of ADHD that can disrupt a relationship
A person with ADHD can show one or many symptoms ranging from mild to severe that need immediate attention from a professional. Check out these adult ADHD symptoms:
Difficulty in multitasking

Impulsiveness

Lack of planning

Mood swings

Bad temper

Extreme sensitivity

Being easily distracted

Anxiety and restlessness

Forgetfulness

Low frustration tolerance
Impact of ADD/ADHD behaviors
A study shows that almost 60% of the people who suffered from ADHD in childhood continue to be affected in the adult years. This can send many aspects of life off the rails. However, proper treatment and medication can definitely ward off the many negative impacts on life which include:
Unemployment

Communication difficulties with employers and colleagues

Drug and substance abuse

Offsprings likely to have ADHD as well

Unstable health, both mental and physical

Unstable relationships

Financial difficulties

Lack of productivity
How do you deal with a spouse with ADHD
Once you understand the ADHD effects on marriage, you can sail through the marriage and take care of your spouse using the below-mentioned tips:
When you're living with a spouse with ADHD, you have to make a choice between you being happily married or you being right.
People with ADHD might, at times, become authoritative, making it hard for them to accept the defeat.
However, when you start to prove them wrong, this might put a strain on your relationship. Understand their place of trauma and consciously choose not to let your ego come in the way.
Related Reading: 

How to Use the Ego in Relationships for Transformation
Accept their imperfection
We all can agree that each one of us has some flaws. No one is perfect. The moment you start acknowledging this, things will start to look better.
As a couple, you may have certain expectations from each other, but these expectations can be very burdensome.
ADHD effects on marriage could be that you both might feel stuck in a place with no exit. Know that the more you pay attention to the ADHD of your partner, the more frustrating and stressful your life starts to look.
So, to ensure that your relationship can move forward, you should try to make peace with some of the ADHD tendencies of your partner. Implementing this change in you will have an immense impact on your marital satisfaction.
ADHD and relationships can pose threats, but it's not that you can't overcome them. While in a relationship, you would expect your spouse to appreciate you and look beyond yourself. They would do precisely the opposite.
The ADHD effect on marriage is quite severe. You must find out ways to adjust things accordingly. The best way to do so would be to have your own space.
You must find your own space in the relationship wherein you can feel free and not feel bogged down by the ADHD issues of your spouse.
Once you are in that space, you can process your thoughts more freely and constructively. This space will give you time to rejuvenate and bounce back with a positive attitude.
Related Reading : 

How Much Privacy in a Relationship Is Acceptable

?
Remember why you love them
How does ADHD affect relationships? Well, ADHD in marriage or relationship might change your partner to the extent that you would express their desire to end the relationship often.
The constant criticism and the demand for attention will put you in the backseat where you would find it hard to live with such a person.
However, you have to think long and hard before you even think of walking out of the relationship. Think about why you're in matrimony with them.
Look for what is good in your partner. See if they still have the qualities that made you fall in love with them. If they have changed, then ask yourself if you can make the compromises needed for your marriage to work.
The intent must be to not give up on your relationship before you have exhausted all the alternatives to save your relationship.
Learn the importance of forgiveness
It's never easy to forgive someone, but when you're deeply in love, you must learn forgiveness in marriage.
One of the ADHD effects on marriage is that it often pushes you to the edge where things go out of hand and control.
No matter how difficult the situation is, you must learn to forgive your spouse with ADHD because it's not their choice of behavior in the first place.
When you're living with someone who has got ADHD, you must learn to forgive them for their behavior. The sooner you learn this, the better you will be able to treat them.
Smartly manage your conflicts
Every fight doesn't deserve your attention. You must understand this. There will be conflicts and struggles that are worthless, and then there are conflicts that deserve your complete attention.
You must learn to prioritize your fights and conflicts and then put your best foot forward.
The ADHD effect on marriage is that it often puts couples against each other.
When you're fighting against your partner with ADHD, there is hardly any chance you're going to win over the argument.
Instead, what you must realize is that conflict in a relationship should not be allowed to put you two against each other. Instead, you must unite to fight the issue and not one another.
So, by playing smart, you can build a stronger bond. When you stand next to them in arguments or differences, your partner will have no opponent to fight, and then the disagreement will dissolve as quickly as it started.
Related Reading: 

10 Reasons Why Fighting Is Good in a Relationship
If you think that the ways mentioned above are not working out and you're finding it hard to adjust to living with an ADHD spouse, try consulting an expert.
The expert will hear out all your issues and will help you find ways of living with someone with ADHD. Try couple-counseling as well for better and strong bonding.
Can ADHD cause divorce or other relationship issues
Adults with ADHD can lead a normal life and enjoy a happy and fulfilling marriage.
Well, life as an adult is chaotic, in general, and to be diagnosed with ADHD can definitely dampen your thoughts of a happy relationship. However, people with ADHD are perfectly capable of being happy and being desired by their partner.
While there could be added issues here and there, it is completely the choice of both the partners to either strengthen or weaken the relationship. To enjoy the marriage, you don't just need to tie the knot but weave the rope too, and that is a continuous process.
With that being said, you can also use the tips below to understand how you both can win against ADHD.
Related Reading: 

14 Ways to Keep Your Relationship Strong, Healthy, and Happy
10 secrets cope with ADHD to avoid relationship problems
Taking the medication might not be enough. For overall stability and health, it is important to bring the relationship on the right track with each partner putting their effort with all honesty. With the predictable patterns already in front of both the partners, it becomes easier to map out a planned approach.
Remember, it only takes commitment to change the very dynamics of the otherwise unhealthy relationship. You may find the following tips useful:
Your partner with ADHD might be distracted most of the time. You need to calmly let them know how unhealthy it is if they don't listen and you keep your feelings bottled up, and it could lead to resentment and anger. Conversation is the key.
Related Reading: 

Solid Communication Is the Key Element of Every Relationship
Remember, you both are on the same team. So, when arguments ensue, avoid attacking each other and have a solution-based conversation, always.
It's not going to be an easy task. Hence, whenever you find yourself against your partner, think of regrouping and becoming a team. This will help you a lot.
Related Reading: 

Being on the Same Team Creates Better Intimacy
Don't dive into the problems your relationship is going through, and learn to take things lightly. ADHD can make the person say unusual things and behave crazily at times. Have a light-hearted approach.
Related Reading: How to Handle Relationship Problems Like a Pro
Show empathy and let each other know you believe in them and understand their side of the story. A person with ADHD might seem selfish. Also, on the other hand, the partner not giving enough weightage to the problem can appear selfish as well. So, love with kindness and avoid judgment.
Related Reading: 

10 Ways on How to Cope With Lacking Empathy in Relationships
Life can be pretty erratic, and with the relationship taking the toll of such an imbalance, it would be cruel not to pause and reflect on where the relationship is headed. From time to time, observe in silence if it's on the right track and take one step at a time.
Related Reading: 10 Signs of Uneven Power in Relationships and How to Overcome It
Try being sexually active. It releases happy hormones and builds a healthy relationship. So, bring the spark back by planning and learning what the other person likes or dislikes. Besides, changing things a bit and being adventurous is the way to go.
Related Reading: 4 Main Definitions of Intimacy and What they Mean For You
Home chores can be a huge issue if these are unevenly divided. The responsibility rests in both of you. Fairly divide the labor and organize the work using a calendar. Be open to listening to the other person's difficulties in handling certain chores as well.
Related Reading: 

Why Is Accepting Responsibilities in a Relationship Important

?
Opt for mirroring in relationships which simply means copying your partner's actions, words, and behaviors. Mirroring will help you both remain engaged and attracted to each other.
Check out this video about mirroring in relationships and how it can be used to deepen the bond:
Be consistent in your mission to continuously improve the relationship. It is the purest way to show love where you regularly check on each other and stand by each other's side at all times. Being consistent builds trustworthiness and helps have a realistic and honest approach towards ADHD relationship problems.
Related Reading: 

11 Tips on How to Increase Love in a Relationship
A romantic relationship is not always a bed of roses, especially when one partner is suffering. It breaks them both. So, while you both have promised to stick through till the very end, it is best to take the help of a therapist who can provide you with ADHD-friendly solutions and conflict resolution skills.
Related Reading: 

How to Be Romantic in a Relationship:17 Magical Tips
Takeaway
Once you acknowledge the role of ADHD in the relationship, you are in the right direction as you have accepted the ADHD effects on marriage.
For both the partners, it could be a roller coaster ride but with the right amount of love, is there any obstacle that love cannot overcome? Remember, true love will only deepen its colors with time, and no matter how many storms you both face, hold each other's hand and move forward.
Share this article on
Want to have a happier, healthier marriage?
If you feel disconnected or frustrated about the state of your marriage but want to avoid separation and/or divorce, the marriage.com course meant for married couples is an excellent resource to help you overcome the most challenging aspects of being married.
Learn More On This Topic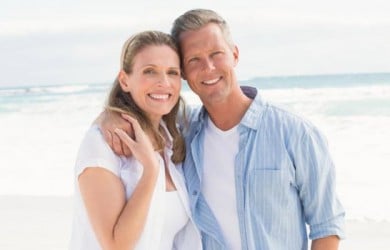 You May Also Like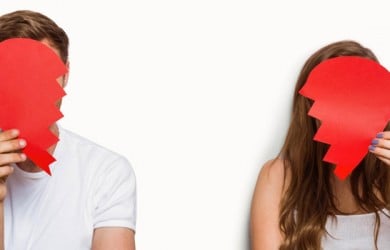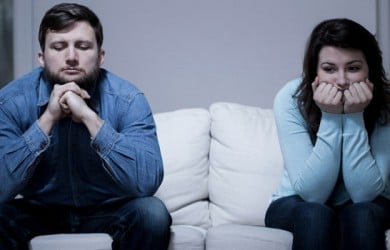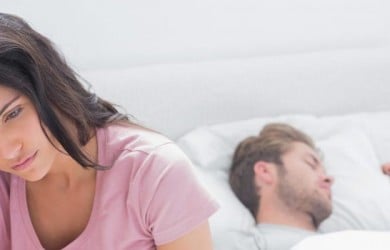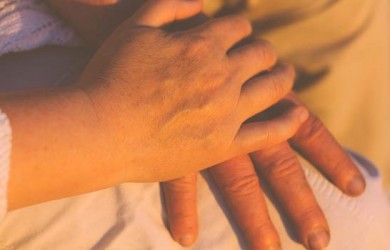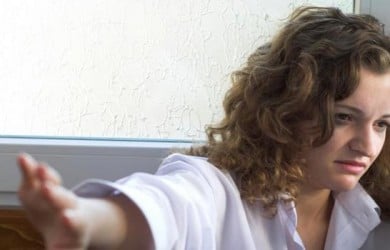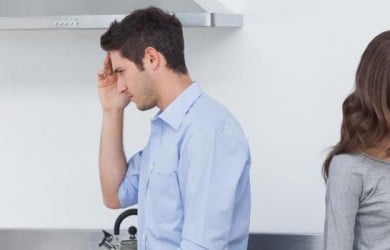 Popular Topics On Marriage Help