How To Learn to Let Go and Forgive In Your Marriage
Marriage and forgiveness go hand in hand. They say that marriage is often a series of compromises between two people, and that's very true. You are more than likely to find yourself at a point where you have to think about how to forgive your partner.
If you're considering forgiveness in marriage, you have to give yourself time to reflect. You need to know what forgiveness is and why it is important. You need to forgive completely with no hesitation or doubt. However, how to learn to forgive and forget is not easy, and it entails a long and hard struggle with your emotions and feelings.
Forgiveness in marriage is a process wherein you work through your feelings and willingly decide to forgive your spouse for their transgressions. Forgiveness in marriage means that you let go of any retribution that you felt because of your spouse's actions and learn to move on.
The importance of forgiveness in marriage should never be undermined. True forgiveness in marriage is very essential to attain romantic satisfaction. Learning to forgive and let go can help you heal the wounds inflicted by your partner.
Here are some tips to help you to learn how to forgive and let go:
1. Ask yourself if you truly want to forgive
This is something only you can decide. You have to take a long hard look at your marriage, at your partner, at what happened to cause conflict, and then determine if you are really ready to forgive and forget.
Some situations are easier to get past than others, so really give yourself the opportunity to reflect and determine if you can move forward with the right attitude.
Most of the everyday fights about money or daily issues are easy to get over with time. It's the bigger issues such as infidelity or lies that are much more sensitive in nature.
Dig deep, look into your heart, and then consider what you are trying to work through and if you can get past this in time..
Remember that holding on to hurts, betrayals, anger and disappointments would only consume your time and energy and eventually would make you cringe and resent your partner. Not only would this wither away the foundation of your relationship but also make you bitter and crass.
Understand why forgiveness is important, not only for your marriage but also for you as an individual. Your ability to exhibit forgiveness in marriage would strengthen you both emotionally and physically.
2. Think how you can forgive and move on

The idea of forgiving one's spouse might seem as if you are being the bigger person, which you definitely are, but in reality it takes a whole lot of courage and patience. Here are some key takeaways on how to apply forgiveness in marriage and move on:
Forgiveness in marriage starts with you being open and receptive to hear what your spouse has to say. Try to listen and understand what nudged or pushed them to make the mistake(s) that they did.

During this process

make sure you also articulate how their indiscretions have hurt you

or made you feel. Before you can make a conscious decision to forgive your spouse you need to address your feelings as well.

Accepting your spouse's transgressions does not mean that you condone them.

Your mind would be cluttered with images of your partner's betrayals which might make you want to act out and throw insults at your partner. Throwing stones back and forth will only make forgiveness harder.

Even though seeking revenge or retribution feels like a good outlet for your anger, it will only extend your pain and definitely lessen the chances of rebuilding trust and respect in your relationship.

Give yourself as much time as you need

, it allows you to look at the scenario from a different perspective. You will definitely have conflicting feelings of whether you should forgive your spouse or not. Be patient and seek help if you need to, consult a therapist, counselor or even a friend.
If you are trying to work through something like forgiving infidelity, then that's often a much more sensitive issue that first needs to be processed. If you both had a fight over something seemingly trivial these issues are easily worked out.
Here's a great video on practicing forgiveness through meditation:

3. Know that forgiveness in marriage is important

If you are happily married and you want to stay that way, then there will come a point in time where you will have to forgive something or the other. No matter what it may be, you have to try your best to have an attitude of forgiveness.

This is something that only you can decide, but once you get there you can gain strength and stay united as a couple, which is the ultimate goal.

You should try your best to be willing to communicate with your spouse especially when they show true remorse and are ready to accept the consequences of their actions. Healthy communication is the backbone of a marriage.

Your spouse's wrongdoings do not imply that they do not love you. Everyone makes mistakes and everyone needs forgiveness every now and then, what matters is, how willing your spouse is to make amends.

Sustaining a marriage without forgiveness is highly unrealistic. So no matter how difficult it might seem at the time, your relationship needs forgiveness to thrive.

Forgiveness in marriage is not always easy but it's something that we all have to deal with at some point in time. If you really want to make the relationship work, then you have to ask yourself if you can forgive and forget. It may take time and some healing, but the right attitude will ultimately make you happier in the long run!
Share this article on
Want to have a happier, healthier marriage?
If you feel disconnected or frustrated about the state of your marriage but want to avoid separation and/or divorce, the marriage.com course meant for married couples is an excellent resource to help you overcome the most challenging aspects of being married.
More On This Topic
Recent Articles
You May Also Like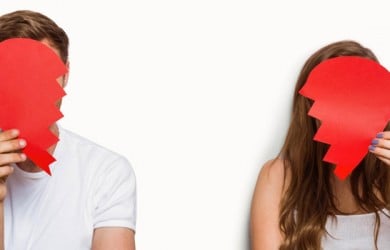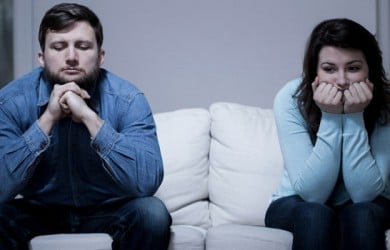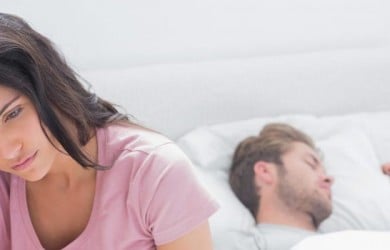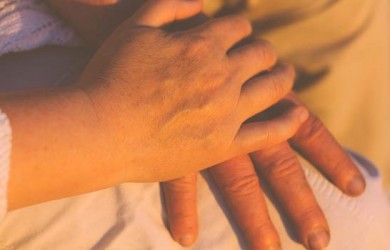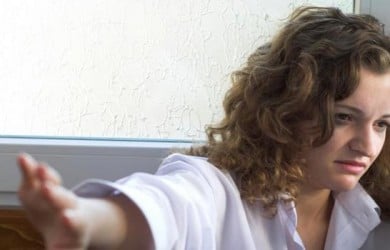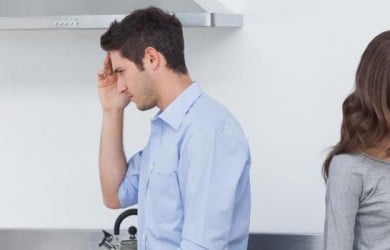 Popular Topics On Marriage Help