10 Marriage Tools to Make My Marriage Healthy
When it comes to the concept of a couple getting married, there are several benefits.
It allows two people who are in love to unite and be together forever. Apart from that, there are financial benefits, social benefits, and the opportunity to be selfless.
However, marriage can cause a lot of obstacles and pain to both the individuals involved. There are several hurdles. And presently, a lot of marriages are failing.
But there are marriage tools to help protect your relationship and strengthen it from within so that significant hurdles and challenges can be encountered and dealt with properly.
Marriage tools help married couples build a strong bond that is largely immune to hurdles.
With the right marriage tools, it is entirely possible to have a nurturing and fulfilling relationship.
A positive relationship where both individuals grow together and separately and stay committed to each other paves the way for a beautiful life together.
So, if you wish to learn more about these marriage tools for building a solid marriage, just continue reading!
A healthy married relationship: The top signs
Most individuals have seen beautiful pictures, videos, and depictions of a married couple deeply in love with each other. Then you may think, "Ah! I hope it turns out to be the same for me and my significant other."
Well, it is possible! It's entirely possible to have a good healthy relationship full of respect, trust, and care. Several signs are indicative of such nurturing and positive marriages.
These signs have been listed as follows:
Your significant other is your go-to person:
Whether it's bad or good, an emergency or exciting news, in healthy marriages, couples see their significant others as their go-to person.
Healthy boundaries are a given:
Although the concept of healthy boundaries may be unknown to many, happy couples in nurturing relationships value individuality and personal space. They make it a point to provide the same to their significant other.
Also Try: Check Healthy Boundaries in Your Life Quiz
There's adequate interaction:
There isn't a deafening silence in the home of happily married couples. Although it can get quiet at times, some form of interaction happens a lot of the time between the couple.
Adversity brings you closer:
In peaceful marriages, difficult times somehow draw the couple closer to each other. They somehow come out of the adversity feeling a stronger connection with each other.
Actively spending time together:
Couples in healthy marriages actively put in the effort to spend time together regularly.
Apart from the signs mentioned above, there are other marriage health indicators.
Also Try: Should I Separate From My Husband Quiz
What are marriage tools?
Now that you have a decent idea about the various signs of a healthy married relationship, it'll be easier to understand the meaning and relevance of the marriage tool kit.
Marriage tools are activities, actions, and behaviors that you and your spouse may implement in your daily lives to have a healthy married relationship.
Marriage tools are the key to improving a marriage relationship. If you're facing adversities or seeing signs of an unhealthy marriage, or feeling distant from your partner, these tools will empower you and your husband as a couple to work your way to a healthy marriage.
Although the excitement and thrill associated with the experience of a wedding followed by a honeymoon may make it hard to believe that you won't live happily ever after, the reality of marriage is different. Things get hard sometimes.
It takes consistent effort to keep a marriage healthy and positive. That's why these tools exist. Using these tools in your married life after the wedding and honeymoon's frenzy and joy is key to staying in a healthy relationship.
The top 10 tools to establish a healthy marriage
Now that you know about the different signs of healthy and happy marriages and the meaning and value of marriage tools
Let's now take a look at the top 10 tools that you and your wife can incorporate into your marriage for a long-term healthy relationship:
1. Protect your marriage from interference from parents, relatives, and friends
An essential part of having a nurturing and safe marriage is establishing healthy boundaries between your marriage and unnecessary interference from relatives, parents, and friends.
Although it is always wonderful to be surrounded by individuals who support you and your spouse as a couple, it's not good if they start interfering in matters related to your marriage.
It's unnecessary and provides a lot of scopes to create conflicts between you and your spouse. It's imperative to create that separation while still appreciating and valuing the presence of loved ones.
2. Establish your rituals as a couple
A key aspect of building a better marriage is to seek common hobbies or interests actively. Do you love hiking, and so does your spouse? Well, then plan your monthly or weekly hikes and make a date out of it!
Do you both love traveling? Then plan romantic or adventure-filled getaways, sometimes with your kids and sometimes without!
Apart from hobbies and interests, you both can also have your practices, such as making sure you both share a meal or catching up on a movie together regularly.
It can be anything that you both do together!
Related Reading: 

4 Rituals for a Successful Second Marriage
3. Have frequent discussions pertaining to money
Money is a crucial part of marriage. Money is, after all, the means to accessing innumerable commodities that the world offers.
Unfortunately, money, or the lack of communication about money, is a primary cause of divorce and failed relationships.
So, take out that time to discuss your finances. You should both have the same ideas and intentions when it comes to money.
Whether it's saving, spending, or investing. Having frequent discussions of finances is one of the main marriage tools for a good marriage.
4. Allow yourself and your significant other to grow and modify
This is one of those marriage tools that heavily pertains to a good mindset as a couple when it comes to the marital bond. Change is constant. It cannot be ignored or denied.
Everything around the world is constantly changing in some way or the other. It's the same for human beings. More importantly, the same applies to you and your significant other.
People have opinions. They have viewpoints. However, with more exposure and knowledge, these viewpoints, habits, and other aspects of human beings also change and evolve.
Understanding this concept and providing a safe space for yourself and your partner to grow, change, and develop is imperative.
Also Try: What Kind Of Couple Are You Quiz?
5. Do not resort to cheating on your spouse and committing the ultimate act of betrayal
It is entirely possible to be attracted to people who aren't your spouse. The same spies to your spouse. This may happen due to reasons pertaining to your marriage or personal reasons.
But resorting to committing infidelity when things aren't smooth sailing in your marriage. Resisting that temptation to cave in because it won't be worth it is an integral part of having a healthy relationship bond.
6. Create a safe environment where it's alright to make mistakes
Just as it is alright to change and develop as a person in relationships, it is equally important to have the mindset that both you and your wife may make mistakes that might hurt each other.
Everyone commits mistakes. What matters is to be open-minded enough to accept the same and see it as an opportunity to learn from the same.
Also Try: Signs of a Bad Relationship Quiz
7. Utilize opportunities to be selfless for each other
It doesn't have to be something extravagant or a grand romantic gesture. Making your significant other happy or helping them by doing something for them without your interests is a key part of a happy marriage.
You can do this by giving your beloved a back rub or making dinner or cleaning the dishes, or buying their favorite food for dinner. It's the ordinary, simple things that matter the most.
8. Give genuine compliments to your spouse and highlight the good in them
Actively appreciating your spouse by giving them genuine compliments is an
excellent marriage tool you can consider utilizing. It makes your wife feel loved and seen.
Other than that, with a little bit of mindfulness, you can identify situations and moments where you can say something genuine and positive about your spouse to others. These are all wonderful and meaningful ways to show that you care.
9. Be there for your spouse and have their back
You are your husband's support system and vice-versa. So, in difficult times, you must express your support and stand up for your beloved.
This creates a strong sense of security within the marriage. You are each other's person. Remember that.
Related Reading: 

How to Be a Better Spouse: 25 Ways to Help
10. Maintain and pursue your interests and empower your spouse to do the same
A pivotal aspect of a good marriage is the presence of enough space and opportunity to grow and be fulfilled as individuals. Just because you're married doesn't mean that you should not have your interests and pursuits.
Centering your entire existence around your spouse will add a lot of unnecessary pressure on your spouse and the marriage.
Conclusion
These tools are essential for making your marriage better. Nothing is more important than a bond to cherish for a lifetime. Make your marriage as healthy as you imagine it to be by making some changes in your relationship.
So, implement these practices in your marriage. You will enjoy marital bliss!
Watch this quick video to understand the effects of parental interference in marriage:

Share this article on
Want to have a happier, healthier marriage?
If you feel disconnected or frustrated about the state of your marriage but want to avoid separation and/or divorce, the marriage.com course meant for married couples is an excellent resource to help you overcome the most challenging aspects of being married.
Learn More On This Topic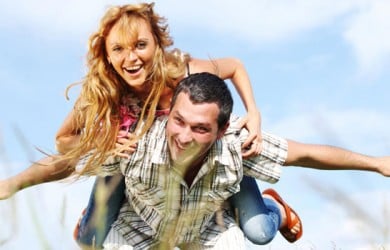 You May Also Like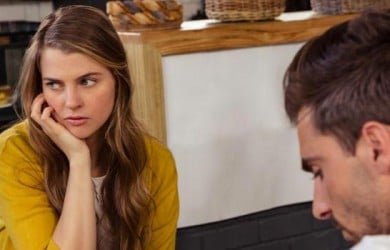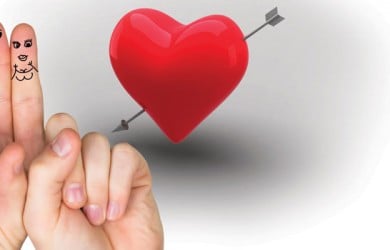 Popular Topics On Married Life