5 ways to overcome sexual dissatisfaction and its affects on relationships
Sexual dissatisfaction, sounds familiar, doesn't it? It's pretty common for a couple to go through this phase. There are many factors that encourage sexual dissatisfaction; however, many of them can be managed if a couple tries and works together. If you're going through such a phase, you need not panic.
Observe your symptoms and execute efforts to terminate them.
What is sexual dissatisfaction?
Sexual dissatisfaction is a very common problem that many people experience. It can be caused by many things, including relationship problems, anxiety, and lack of sex in the marriage.
Sexual disstatisfaction means that you do not enjoy sex with your current partner or you do not like sex in general. This is a serious problem because sex is an important part of a relationship and without it, the relationship may fall apart.
Is it normal to be sexually unsatisfied?
For many people, sexual satisfaction is a cornerstone of a healthy relationship. It is something that should be enjoyed and sought out. Yet for many people, sexual satisfaction is not always a reality.
If you wonder if it is normal to be sexually unsatisfied, then the answer depends on a number of things.
For example, is the problem with you or your partner? Do you lack confidence or are your partner not meeting your needs? Does a lack of intimacy make you both feel distant from each other? Is the problem caused by unrealistic expectations or miscommunication? Do you need to discuss it with your partner?
Perhaps you need the help of a professional. However, in most cases, the answer is that there is nothing wrong with you. It is simply part of being human. Many people experience periods of sexual dissatisfaction throughout their lives.
Related Reading: 

10 Tips on How to Satisfy Your Spouse
What happens when you are sexually unsatisfied?
Sexual dissatisfaction is a common problem that many people experience. It can lead to a number of issues, including: low self-esteem, loneliness, difficulty maintaining relationships and even sexual frustration.
Although sexual dissatisfaction is not a sex problem, it can certainly make sex less enjoyable. Many people who are dissatisfied with their sex life turn to unhealthy behaviours in an attempt to boost their self-esteem and improve their sexual satisfaction.
Examples of these behaviours include binge eating, using drugs and alcohol and participating in risky sexual behaviors.
Over time, these unhealthy behaviors can take a toll on your physical, mental and social well-being and lead to serious consequences such as depression, weight gain and increased feelings of stress and anxiety.
However, it is important to remember that there are many things you can do to improve your sexual satisfaction and improve your overall health and well-being.
5 ways to overcome sexual dissatisfaction
To not be not sexually satisfied in the relationship can cause relationship wreck. So, how to be sexually satisfied in a relationship? Check out 5 ways to overcome sexual dissatisfaction and get back to the fun of making love.
1. Talk to your partner about how you're feeling
How to tell your partner you're not sexually satisfied? Open up about how you're feeling and see if your partner can offer any suggestions or ideas on how to fix things.
If you're not comfortable talking about it with your partner or are feeling unwanted sexually in a relationship, talk to a trusted friend instead. Maybe they can shed some light on the situation and help you figure out what's wrong. If you need someone to vent to, feel free to talk it out here.
Related Reading: 

10 Relationship Conversations You Can Have With Your Partner
2. Try some sex toys together
Sex toys are great ways to improve your sex life. They're a great way to spice things up and get your engines revving again. There are lots of different types available – the possibilities are endless! See which ones are the best for you by trying them before you buy.
Check out the key benefits of using pleasure toys in your sexcapades:
3. Schedule a date night with your partner
Getting away for a night or two can help you and your partner reconnect and fall back in love. Whether you're planning a romantic weekend getaway or a just-for-fun day at the movies, be sure to spend some time together doing something you both enjoy.
Related Related : 

7 Memorable Date Ideas for You and Your Spouse to Reignite Your Relationship
4. Try something new in the bedroom
Trying new positions, taking turns pleasuring each other, experimenting with bondage – all of these things can help you get in the mood and make love more fun. If you like to keep things a little spicy, why not try adding a bit of BDSM to your sex life?
You might be surprised at how it brings out the passion in both of you. If you're not sure where to start, check out these 8 kinky tricks to spice up your lovemaking.
5. Practice self-care
Take care of yourself so that you can take care of your partner. Eat healthy, get plenty of sleep, and do your best to unwind at the end of the day. Stress from an unfulfilling relationship can be a huge trigger for erectile issues, so make a conscious effort to keep stress at bay as much as possible.
How to make your sex life better in your relationship
Do you often think, "I'm sexually unsatisfied in my relationship."
Well, a healthy sex life plays a vital role in keeping the partners connected. Check out these sex issues in marriage and ways to make your sex life better with specific solutions:
A. Problem: Communication
Why is communication so important? It's because the quality of a relationship depends on it.
The effect of communication is undeniable. It makes the partner feel loved and cared for. These things are important when it comes to making love. If a spouse isn't feeling loved, there is no way they will have sex with you happily.
A healthy happy and love relationship leads to good sex, and for a happy and healthy relationship, you will need good communication. When you have sex out of obligation or as a duty, there is little or no satisfaction in it which leads to sexual dissatisfaction or a sexually unsatisfying marriage.
The outcome is ultimately resentment towards your partner.
– Solution
If you aren't big on communication but you still want to make an effort, start small. You can simply sit together to watch a movie and discuss that. Give your spouse a rundown of your day or just try involving your spouse in a harmless daily conversation.
Once this becomes a habit, you will fall into a routine of asking your spouse about the day they had, or what's bothering them in general.
This will have a warm effect on them, and the end result will be a sex filled with love or, at least, care and not just obligation.
B. Problem: Busy schedule
It's not easy to juggle work, home, and kids all at once and still not have an effect on your life. All this tension and stress takes a toll on a person, and the first thing that gets affected by this is the sex life. Sex drive is greatly affected by the stress level of a person.
Sex isn't two bodies working together like a machine, it's more like desires and passions meeting and creating magic, and this magic can't take place with stress and tensions looming at the back of your mind.
Cooking, cleaning, taking care of kids, and keeping the house perfect can tire the spouses easily. The thought of sex at the end of a highly tiring day isn't a relaxing thought.
– Solution
Work to reduce the load. You can do that by organizing and prioritizing. Do not think that you have to do it all today. When you prioritize, things become clear; you will understand the fact that there are things that can be left for the next day.
Reducing load will help you relax better. Keeping a house tidy and clean is important, but your sex life is more important.
C. Problem: No spark
A couple who has been married for long loses spark; their sex life becomes more like a chore or a job.
You have to do it because well you have to. There is no passion, no desire, or in common words, no spark. Sex life without that spark isn't is one of the core sexual problems in marriage and can get frustrating..
You need that wow factor where both the participants feel that they have been satisfied to the full.
Sex that has become a job will soon lead to "let's do it tomorrow." Tomorrow may never come then.
– Solution
Make an effort, that's all you need. Try and do things you have never done before that includes dressing up, sensual music, and candles.
Nothing sets the mood better than scented candles. The pleasant shock will entice your partner. Coming together, then, will be more sensual and erotic than ever. The thrill of change will take desires to the peak.
Another foolproof advice would be to try different positions; this will need both communication and participation from both the parties. The outcome will be better and engaging sex and a few laughs too.
Bottom line
Sex isn't a job. It's not a chore that you have to do because you are married. Sex is so much more than that. It's a beautiful feeling that leads to pure satisfaction when done right.
If you are in an unsatisfying relationship, do not let your marriage sink because of sexual dissatisfaction, take charge and create magic.
Share this article on
Want to have a happier, healthier marriage?
If you feel disconnected or frustrated about the state of your marriage but want to avoid separation and/or divorce, the marriage.com course meant for married couples is an excellent resource to help you overcome the most challenging aspects of being married.
More On This Topic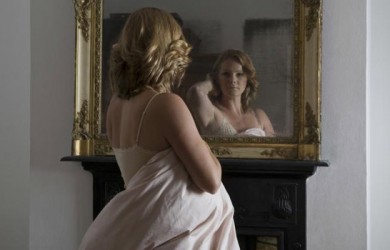 You May Also Like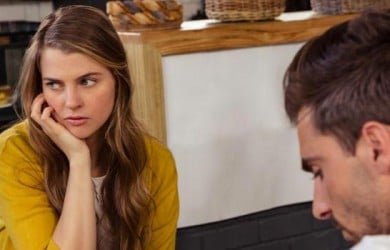 Popular Topics On Married Life