How Can ADHD Affect Relationships and How to Make It Work
If you know an ADHD person, have a child with ADHD, or have an ADHD partner, it is important to understand how ADHD can affect relationships.
ADHD
Attention deficit hyperactivity disorder (ADHD/ADD) is not a childhood disorder, but the disorder keeps impacting the individual's life even in adulthood.
Hyperactivity improves as the child grows, but certain things like disorganization, poor impulse control often continue through teen years. The person might stay constantly active or restless.
This disorder grows as the child grows, and therefore becomes a part of their identity.
ADHD impacts people's lives greatly, and the impact is on the ADHD sufferer as well as people associated with him.
This article will talk about how can ADHD affect relationships in great detail
Symptoms for ADHD
The main symptoms of ADHD include
Inattention

Hyperactivity
These are just a few named symptoms that may go unnoticed by many.
Other symptoms could include nervous habits like fidgeting or squirming, nonstop talking, intercepting others, having problems in organizing their work, do not naturally follow instructions, make careless mistakes, miss details, and always moving, etc.
However, a slight appearance of these symptoms should not imply that the person has ADHD.
These symptoms are also used to define anxiety, stress, depression, and autism. Because of this confusion, it can be difficult to have ADHD in relationships too. ADHD relationship problems are also, therefore, way different than normal relationship issues.
To truly get diagnosed and have the right answer to your questions, only an expert can and should help.
Random research and consulting unqualified individuals can be life-threatening too. Moreover, without proper diagnosis and identification of ADHD, it can also immensely impact romantic and non-romantic relationships.
This article will deal with and try to explain how can ADHD affect relationships.
ADHD in adults and relationships
Remember that ADHD symptoms are not character flaws!
Since ADHD symptoms in adults are commonly found, there is a chance that you have an ADHD relationship. So, you may or may not be in an ADHD adult's relationship.
But to identify that, you must have knowledge about the correct symptoms and signs of ADHD. There are several ways of how can ADHD affect relationships, and therefore, you must take some steps and precautions to avoid letting ADHD come in between a healthy and happy love life.
It is possible that you're in a relationship with ADHD sufferer without knowing it.
Adult ADHD and relationships
How does ADHD affect relationships?
In all relationships, whether it is an ADHD relationship, an ADHD marriage, or a non-ADHD relationship, there are some common problems.
There are problems related to truthfulness and loyalty. There are also problems related to family troubles and financial issues, as well. However, it is important to understand that, with ADHD marriage problems can be much larger than that.
These problems can affect the ADHD relationship if not handled properly. So it is necessary to show patience to your ADHD lover or partner.
It is also necessary to note that ADHD and relationships go hand in hand.
This is not only true for romantic relationships but other relationships too. Relationships with ADHD men and women is normal and totally manageable.
There are just a few things that you must know before signing up for a relationship with an ADHD man or a woman.
Let's see how ADHD affects relationships
Distraction
Distraction is a very common and major symptom of ADHD.
This is also one of the most important ways in which ADHD affects relationships. In a relationship with ADHD men or women, you may feel ignored or unwanted even if you are the only one best-loved by the spouse.
Repeat what you said again if they need you to.
Take out some time to talk with the ADHD person. If you are the one with ADHD, try being conscious, and also ask your partner to repeat their words if you did not listen properly. After all, communication is key!
Adults with ADHD and relationships can be a tough combination.
This is because adults often run out of patience, have a hectic routine, and are sometimes too tired to communicate properly.
Forgetfulness
Forgetfulness is nothing less common than distractions.
An ADHD adult can forget about important events, important things and where they kept them, and can also be forgetful of day-to-day tasks. When the partner forgets about something, it can lead to trust issues and anger.
ADHD partner should use a planner or notes so that they may use the notes as reminders.
As a partner to an ADHD individual, try to avoid the conditions and remain cool. Instead, motivate them to keep journals and reminders, and help them remember things, take some responsibility off of them.
Impulsiveness
People with impulsivity often act before they think.
They are hyperactive. This type of ADHD can lead to embarrassment if the person shouts out inappropriate words at an inappropriate place. If such kind of impulsive behavior is out of hand, there is a need of a therapist.
ADHD hyperfocus relationships
You can say that hyper-focusing is the opposite of distractions.
It happens when you are too engrossed in something and hardly lose your attention. Hyperfocus can be a gift to you, that is, for productivity, but it may also cause problems since your partner is not getting enough attention.
It can be a huge hurdle in ADHD marriages when your partner expects you to be really attentive towards them.
If you are the sufferer, you can control this by getting up and moving around, in order to avoid hyper-focus. You can create distractions for your own, and can also help your ADHD partner by creating productive distractions for them. Keep track of time and set alarms.
ADHD and love can be a tricky business, but if you do it with patience and take one step at a time, it can be no less amazing than a normal relationship.
Share this article on
Want to have a happier, healthier marriage?
If you feel disconnected or frustrated about the state of your marriage but want to avoid separation and/or divorce, the marriage.com course meant for married couples is an excellent resource to help you overcome the most challenging aspects of being married.
More On This Topic
You May Also Like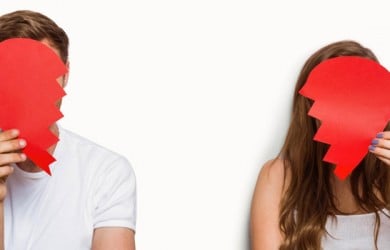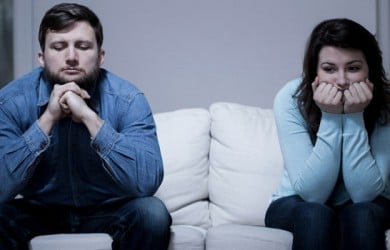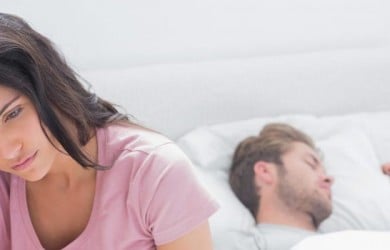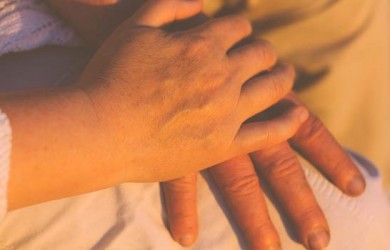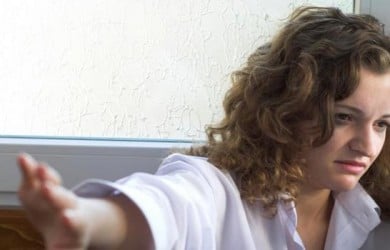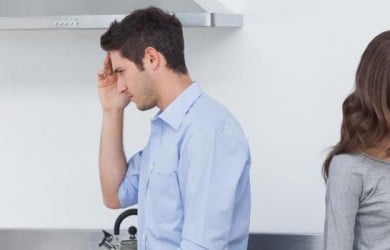 Popular Topics On Marriage Help