Hearing Vs. Listening in Relationships: How Each Impact Mental Health
We've all heard about the importance of listening when someone is speaking, but we've also probably encountered a situation in which someone couldn't hear what we said.
While hearing is necessary, listening to your partner is critically important. Below, learn about the effects of hearing vs. listening in relationships and how to listen better in a relationship and truly understand what your partner is saying to you.
Differences in hearing vs. listening in relationships: Helpful definitions
Hearing means that your brain has physiologically processed the sounds of someone speaking to you.
It is possible to hear that your partner is talking to you, but it doesn't necessarily mean you are listening to what they have to say and genuinely understanding what it is they are communicating to you.
There is undoubtedly a difference in hearing and listening, and listening in a relationship is perhaps the most important piece here. When you listen to your partner, you engage in an active process, rather than just passively hearing them.
Listening means genuinely paying attention to what your partner is saying, showing interest in what they're telling you, and caring about understanding their point of view.
Hearing and listening: How they affect mental health
Now that you know the answer to "What is the difference between hearing and listening?" It is helpful to understand how listening is different from hearing and how both affect mental health.
Importance of hearing for mental health
As one of the five senses, hearing impacts mental health, even if it is a passive process. A recent study found that when women struggled with hearing impairment, their husbands were more depressed.
Another study found that severe hearing loss was associated with increased suicidal thoughts.
Social exclusion and psychological distress were also linked to suicidal ideation, suggesting that hearing loss can make it challenging to maintain relationships and negatively affect mental health.
Hearing is important for mental health because being able to hear what others are saying is a prerequisite for listening.
Hearing impaired people cannot communicate fully, and they miss out on conversations, which ultimately makes it difficult to connect with others. This can lead to feelings of loneliness and can even damage relationships.
Over time, social exclusion and loneliness can worsen mental health and lead to anxiety and depression and decreased happiness.
Related Reading: 

What Is Defensive Listening and How Destructive Can It Be

?
Importance of listening for mental health
While hearing vs. listening in relationships represent different constructs, both are important for mental health. Listening is important because a communication breakdown is likely to occur when you don't actively listen to people.
This can lead to frustration, irritability, and conflict in your relationships, which adds stress and can have a negative effect on mental health.
On the other hand, when you become a better listener, your relationships are likely to improve, making you happier, providing you with a stronger social circle, and supporting your mental health.
You have probably heard of the term "active listener" at some point, but you're maybe wondering, "How does active listening help a relationship?"
The answer is that active listening improves understanding between two people and can strengthen relationships.
Active listening also makes for better conflict resolution. Watch this video to learn how to listen better in a relationship:

Why are hearing and listening important for a person's wellbeing?
As noted above, hearing and listening both affect mental health, even though there are differences in hearing vs. listening in relationships.
In summary, hearing and listening are important for a person's wellbeing for the following reasons:
They allow people to communicate with others and

strengthen relationships

.

Listening, in particular, is beneficial for conflict resolution.

Being able to listen and communicate healthily is important for establishing social connections, which supports people and reduces loneliness.

Establishing strong connections through listening can ward off issues

like depression and anxiety

.
Also Try: Do You And Your Partner Accept Each Other's Influence Quiz
Hearing vs. listening in relationships: A recap
Before jumping in to advise for how to listen better in a relationship, review the key differences between listening vs. hearing:
Hearing is a passive physiological process, whereas listening requires action and effort.

Hearing can occur without actually understanding what a person is saying, whereas listening requires you to take an interest and understand the meaning of what a person is telling you.

Hearing is automatic, whereas listening requires a person to focus.

Finally, hearing is simply a physical process, whereas listening occurs internally in mind.
How to listen better in a relationship: Tips to consider
Given that listening is important for relationship functioning and overall mental wellbeing, it is helpful to learn to be a better listener. So, consider the tips below to learn how to improve listening skills in a relationship:
1. Give your full attention
Often, we misunderstand what our partner is trying to communicate to us because we are distracted by other things, such as our phones, the television, or something else we are working on.
If you want to be a better listener, you have to focus truly. Eliminate all distractions so that you can tune in to the person speaking to you.
Also Try: Do You Have a Selfish Partner Test
2. Be intentional about focusing on content and feeling
If you want to know how to listen better in a relationship, you must be able to listen to the content of what someone is saying and their feelings.
Please make an effort to understand the point of what your partner is communicating and how it makes them feel.
People are more likely to feel as if you have listened to them if you show an understanding of their feelings.
3. Reflect on them
Not only is it important to try to understand your partner's feelings when they are speaking to you, but it is also helpful to reflect on them so that you understand their feelings.
For instance, after your partner has communicated to you, you might say, "It sounds like you are feeling tense about the situation at work."
This shows that you care about their feelings and allow them to correct you should they misinterpret what they said. With this tip, you can make an example of a good listener.
Also Try: Should I Walk Away From Him Quiz
4. Ask questions
When you ask questions about what someone is saying to you, it shows that you are curious and genuinely care about what they are saying.
Asking questions also makes you a better listener because it keeps you focused on the conversation and allows you to get the best understanding possible from the person you're talking to.
5. Don't rush the conversation
Sometimes it is human nature to jump into a conversation or say as much as possible in as little time as possible, but it isn't easy to truly listen if you rush the conversation.
Take time to fully cover the topic at hand. This may require you to pause and reflect upon what the other person has said before you offer up a response.
6. Avoid simply waiting for your turn to talk
Sometimes, back-and-forth dialogue turns into both people simply waiting for their turn to respond. When you're busy thinking about your retort or what you're going to say next, conversations can quickly turn into misunderstandings and arguments.
You're not likely to truly understand what the other person is communicating to you if you wait to blurt out what you want to say.
Also Try: Why Did He Stop Talking to Me Quiz
7. Be truly present
It can be easy to let your mind wander during the conversation. Your thoughts may turn to the grocery list you're making in your head or the long to-do list you have for the rest of the day.
Try to bring your focus back to the conversation at hand when you catch yourself wondering. Let the thoughts in your head go, and be mindful of the current conversation. This can be critically important for active listening. A recent study found that mindfulness was directly linked to listening to others.
The tips above can all help you to be an active listener. You can also read these extra tips here to have a better understanding about hearing vs listening in relationships.
Conclusion
Hearing and listening are both required for communication, but the difference between hearing vs. listening in relationships is that hearing is a passive process, and listening is incredibly active.
People hear automatically, but listening requires you to be intentional about paying attention and showing curiosity about what the other person is saying.
When you learn how to improve listening skills in a relationship, you will likely find that communication becomes more accessible. Your relationships are healthier, which improves your mental health.
Suppose you're struggling with listening within your relationship with your spouse or significant other. In that case, the two of you may benefit from seeing a marriage or relationship therapist work on communication skills.
Sometimes, becoming a better listener can be integral for resolving ongoing problems within a relationship. Most people want to feel that their partners understand and support them, which requires good listening skills.
Share this article on
Want to have a happier, healthier marriage?
If you feel disconnected or frustrated about the state of your marriage but want to avoid separation and/or divorce, the marriage.com course meant for married couples is an excellent resource to help you overcome the most challenging aspects of being married.
More On This Topic
You May Also Like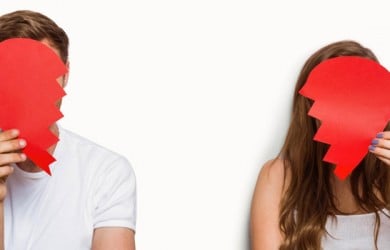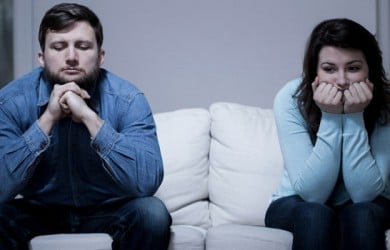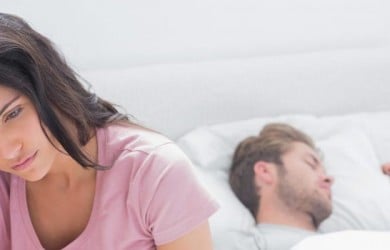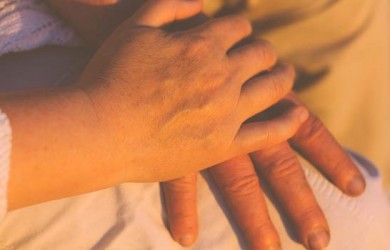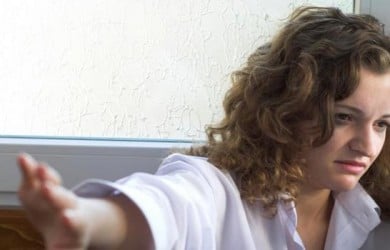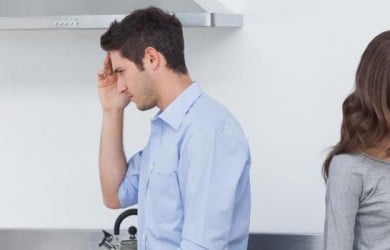 Popular Topics On Marriage Help