8 Ways to Deal With Depression in Relationship
No one can anticipate depression.
It slows creeps in someone's life and slowly impacts their relationship with people around.
Depressed people need to be treated with caution and it requires patience. Depression and romantic relationship never go hand in hand. Depressions often end the beautiful relationships badly.
When you've discovered depression in relationship the entire focus shifts to the one suffering from depression.
It is essential that you show patience and are aware how to deal with them. Listed below are some of the vital ways to deal with depression in relationship and how you can maintain the strength through the tough time.
1. Identify the symptoms
It's a must that you've successfully identified depression in relationship.
Relationships bring happiness in one's life. It cheers them up and they've a jolly mood. It, however, is understandable that one can't be happy throughout the day. They do go through lows at times.
Nonetheless, things change when one of the partners is depressed.
You must be able to identify the symptoms. Your partner might not even realize if they're depressed or getting towards it. It is you who can help them with it. Simple symptoms are prolonged sadness, feeling hopeless, physical or mental fatigue, losing interest in activities and others.
2. Acknowledge it
It's quite rare to see depression and love relationships flourishing smoothly under one roof.
It is only possible if you are able to acknowledge the depression in relationship. Acknowledgement changes your entire perspective and viewpoint towards it.
Remember, anyone can suffer from depression. Instead of questioning 'why you', start focusing on how you can handle this.
Once you've accepted that your partner is depressed you are able to find ways to deal with it. This is what you need you the most since you've to take care of both of you now.
3. Find out about how to deal with it
Depression and relationship breakups are linked together.
Most people walk out of a relationship since they're not able to handle their partner. They may have identified the symptoms and have acknowledged the fact that they're having depression in relationship, but they've failed to look for ways to deal with it.
Educating oneself about how to deal with depression is important.
Managing a person with depression isn't going to be an easy task for you.
You will have to understand them, support them, help them overcome depression and bring in confidence in them. Simultaneously, you will have to manage yourself as well. So, make sure you're well aware and educated about how to handle the situation.
4. Don't take things personally
There might be days when your partner is overwhelmed and someday they might be underwhelmed.
Their mood swings and depression might impact your personal life as well. It's quite usual to take things personally. This is our human nature and it will happen, but you have to ensure that you keep things out of line.
Never take your partner's depression personally.
Their depression has nothing to do with you. You love that person and they love you equally. Just because they're depressed and may react differently doesn't mean that you should blame yourself for their condition.
You must learn to keep things separately and treat their depression just as depression.
5. Seek experts help
One can't deal with depression in relationship without any expert's help.
Depressed person is to be treated with care. They're not in the condition where you can enjoy the benefits that other couples enjoy. You must learn to channel your emotions and thoughts properly.
This is where you would need the help of an advice.
There are several support groups that you can join or can even take the advice of an expert. They will help you understand your partner properly and will guide you on how you can deal with them.
6. Always be there for them
Your depressed partner needs you more than you need them.
You're their go-to person whenever they need help or assistance. You must learn to manage things accordingly and show your support to them by being there for them.
When they start observing that you're there for them whenever needed, they start to take efforts to come out of depression. Your enthusiasm and effort will surely push them to do better. They would desire to live their life, free from depression.
Your presence can make a lot of difference in the entire process.
7. Medication
As mentioned above, depression in relationship can put a lot of pressure on you.
You will have to manage your life, their life and should also take care of their medication. In depression, medications do help a lot.
Your depressed partner may skip it, but you have to ensure that they take proper medication. You have to help them and be their support system to pull them out of it.
8. Shower love on them
No two days are going to be the same.
It's a fact and one must live with it.
Things accelerate a lot when there is depression in relationship. In such a situation, to love someone unconditionally becomes difficult.
You are assured that there will be days when your partner is depressed, but you have to be strong and show your support. Your shower of unconditional love can work wonders on them and eventually will help them over depression.
You mustn't give up, at all.
Share this article on
Want to have a happier, healthier marriage?
If you feel disconnected or frustrated about the state of your marriage but want to avoid separation and/or divorce, the marriage.com course meant for married couples is an excellent resource to help you overcome the most challenging aspects of being married.
More On This Topic
Recent Articles
You May Also Like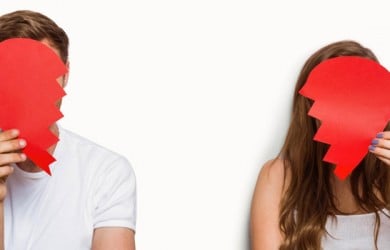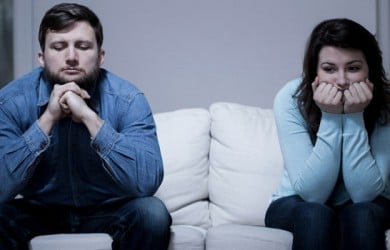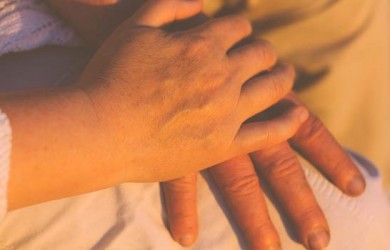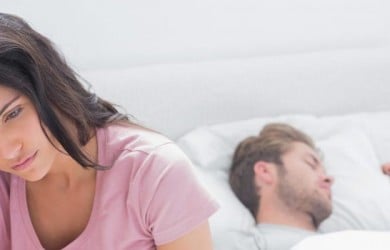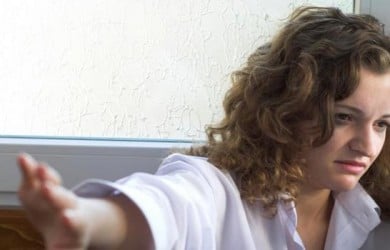 Popular Topics On Marriage Help