15 Ways to Help Your Partner Understand How You're Feeling
Knowing how to make someone understand your feelings is not easy.
After all, no one has the power to read minds. Even if your partner is the sensitive type, understanding others' emotions won't come easy. The reality is, no matter how kind your partner is, there will be times where they will miss your cues.
That is the reason why sometimes, we feel neglected and abandoned. We feel that the person who used to know what we need is now distant or doesn't care at all.
It's understandable to feel this way, but there can be many reasons why your partner never seems to understand your needs and your feelings.
Have you ever thought that maybe you don't know how to express emotions in a relationship? Or maybe your partner also has issues expressing feelings in a relationship; that's why they are having a hard time understanding you?
Whatever the reason is, knowing how to make someone understand your feelings can be challenging. That's why we have 15 simple ways on how to make someone understand your feelings.
What is your communication style?
Before we proceed with the tips on how to make someone understand you, we first need to be aware of your communication style.
Why is this important?
The way we talk to another person influences how they would react.
For example, you want your partner to understand you, but your communication style is aggressive.
"You owe it to me to be there when I need you! I'm entitled to be understood and to be emotional! You don't know anything, do you?"
Since your partner is not a mind reader, your approach might trigger a misunderstanding.
15 Easy tips to get your partner to understand what you're feeling
How you talk to your partner can make a difference.
This is where these 15 tips come in. What we want is peaceful and productive communication between two people who are in love. As you communicate effectively, you will be able to understand each other and even grow together.
1. Use "I" statements instead of "You"
Don't say:
"You are never there when I need you!"
Instead, say:
"I feel sad and hurt when you don't comfort me when I'm feeling lonely."
The first rule – avoid using "YOU" statements. It's a strong statement that feels like you are accusing the other person. The topic is about what you are feeling and not about your partner's shortcomings.
2. Keep it short
If you can talk to your partner, it's tempting to pour your heart out in one sitting – but it's better not to do that.
Instead of your partner understanding where you are coming from, you might end up confusing your partner even more. Sometimes, we want to be all honest and make our partner get a better understanding of what you are feeling.
However, if you start enumerating all of them, your partner might lose focus and start tuning out of the topic. It's better to keep it simple and relatively short.
3. Learn to understand your partner as well
If you want to be understood in your relationship, you also need to learn that understanding your partner is just fair.
If your s.o also feels neglected or misunderstood, it will be hard for this person to understand you as well.
Remember that an ideal relationship is a two-way street.
By showing your partner emotional support, your partner will also reciprocate the act of being there for you.
4. Be calm
Being aggressive towards each other will not make things better.
If both of you raise your voice and start blaming each other for your shortcomings, do you think you will resolve anything?
Again, your tone and your communication style matter. Pay attention to your tone, your volume, and your words.
Make sure that if you want your partner to learn how to understand you, use a calm and friendly voice. Your partner is not your enemy, and the main goal here is to show how to make someone understand your feelings.
5. Your body language matters
If you're upset and making a point, but your partner sees that your hands are clenched, this may cause aggression.
Make sure that your body is relaxed and open. This will help you explain your point in a friendly manner. Your body language can make a big impact on your partner's reaction.
6. Discuss your emotions in your conversations
Do you want to know how to make someone understand your feelings? Start making conversations a habit.
We all know how important communication is, right? If you haven't tried sharing your emotions while having a conversation with your partner, then this is the time to start doing so.
Another tip is to try to incorporate open-ended questions. For example, you can say:
"What was the best part of your presentation today?"
This allows your partner to share more details about their emotions. Instead of saying, "it went well," your partner can tell you more about what happened during the presentation.
Before you know it, sharing your emotions would be a regular part of your daily conversations.
7. Explain what you feel clearly
When you feel the need to explain what you are feeling with someone, do it.
Some people would rather be passive and resent their partner for not getting it. While others choose to be passive-aggressive, that ends up in a huge misunderstanding.
Try to be specific and clear. Remember, your partner doesn't know what you are thinking.
Here's an example:
"When you are busy playing games on your phone, I feel neglected. What I need from you is understanding; maybe you can spend less time on your games when I'm here with you?"
By saying this, you are addressing why you feel neglected and what your partner could do to make things better. Your partner no longer needs to guess what is wrong.
8. Remind your partner that they are enough
Learning how to explain your feelings to your partner is not that easy as well. Sometimes, your partner, upon hearing your sentiments, would automatically want to be better and change.
We don't want to see our significant other feeling upset or sad because they think they're not enough. After expressing yourself, it's always nice to remind your s.o that they are enough.
Tell your partner that listening to you when you express how you feel is already a big effort.
9. Choose your timing wisely
Learning how to show emotion in a relationship through conversation is nice, but choose your timing wisely.
If your partner is driving, in a meeting, was laid off from work, and is tired. Don't surprise them with your emotions and ask them to talk. Do it when you are free, relaxed, and calm.
10. Know your partner's language
We also need to be observant when we are dealing with issues like emotions.
Even if you've been together for many years now, your partner may have a different way of communicating. By understanding your partner's communication style, you will get an idea of what approach is appropriate.
11. Connect when you're not too emotional
If you feel neglected and are currently having an argument, this is not the right time to burst all your anger and resentment.
This can make things worse between the both of you.
Instead, speak less when you're in an argument. We don't want to say words that can hurt our partner and vice versa. We can't take back hurtful words once we've said them.
12. Try to write a letter
If you feel like you have a lot to say or if you are not good with words, then maybe, you can write a letter.
By knowing your emotions, you can better explain with your partner.
If you make a mistake, then just try again. It's way better than spending time trying to explain everything. This method can also give you the time that you need to compose your letter.
13. Be reasonable with your expectations
Learning how to make someone understand your feelings doesn't mean that you will always be on the same page.
We all have different experiences and even ways on how we love and show our feelings. There will be times where our expectations won't be met.
This is where emotional understanding takes place. You can work together and meet halfway.
14. Keep it light
Remember why we said it's nice to talk and be open to your partner when you're too emotional? It's because we want to maintain a light conversation.
It's possible to let your partner know how you feel without too much drama. Can you imagine having a light conversation with your partner and being able to say how you are feeling? Wouldn't this be nice?
15. Your significant other is your partner
Lastly, remember that your significant other is your partner.
This means you need to work together and resolve issues hand in hand. It's not about who's right or wrong – it's all about working together. By avoiding criticisms, demands, and aggression, you will have harmony in your relationship.
To learn how to stay calm, watch this video:

Conclusion
Do you think learning how to make someone understand your feelings is easy?
It's not, but it's something that you can work on. We all want to know how to be more understanding in a relationship, and it's something that we can work on.
We will all encounter situations where we think our s.o is no longer paying attention to us.
Again, that's normal, but how you handle this situation matters.
Every relationship is different, and there will be ups and downs. It's always nice to know that you have a partner who will comfort and support you.
In any event that your partner fails to, don't feel bad immediately. Talk and understand each other because that's what partners do.
Share this article on
Want to have a happier, healthier marriage?
If you feel disconnected or frustrated about the state of your marriage but want to avoid separation and/or divorce, the marriage.com course meant for married couples is an excellent resource to help you overcome the most challenging aspects of being married.
More On This Topic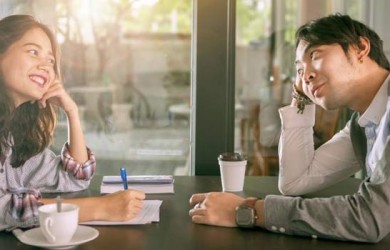 You May Also Like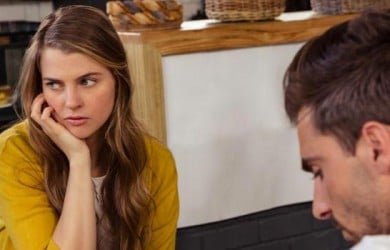 Popular Topics On Married Life