Loving Someone With Anxiety – 7 Things to Keep in Mind
How prepared are you to be in a serious relationship? It's challenging enough to be in a relationship especially when everything is becoming serious but what more when the person you love suffers from anxiety?
How is it like loving someone with anxiety? If you're someone who loves a person suffering from this disorder, then you might be curious how you can help your partner through this journey.
What is anxiety?
We always hear the word anxiety but how serious is it? Loving someone with anxiety may bring you so many questions such as how can you help your partner? How can you assure this person that you won't leave and abandon them? We may be able to have a clearer understanding to these questions if we are familiar with what anxiety really is.
Anxiety is our body's response to fear where our mind will signal our body to react whenever it perceives fear.
It's a normal feeling that we all have at some point because it's one of our mind's way to alert us in case there's danger or any situation that requires us to react with one of the following signs that we need to be alert:
racing heart and rapid breathing

sweaty palms

palpitations

feeling butterflies in your stomach

sudden 'burst' of energy
Loving someone with anxiety disorder is however different because the feeling of being anxious no longer happens when there is a real trigger such as danger. Anxiety becomes controlling that it starts to greatly impact a person's life. Sometimes, the signs of anxiety happens when you're out with many people, when you're talking to a stranger, or even having to buy groceries.
The reason why people who suffer from anxiety disorder
Social anxiety disorder

– is where anxiety attacks in social situations such being in a crowded place or having to talk to your boss or having to do presentations where your

triggers limit you

from doing your job. The root cause of the anxiety here is the fear of what other people might say.

Generalized anxiety disorder

– is where the anxiety covers excessive worry about anything and everything. It's obsessing about everything including how you worry about your worries. It prevents you from being productive not just with work but with your everyday life.

Panic disorder

– is one of the most common anxiety disorder categories. It's where the sufferer has repeated panic attacks about the smallest triggers like someone knocking on their door. The more they try to avoid it, the more it consumes them.
Anxiety disorder can affect anyone, usually after some traumatic or stressful event, a person's physical and mental health and even family history may contribute to one's anxiety problems.
Most of the time people with anxiety disorder will also develop depression overtime and thus escalating the torment of the person who has it.
How to love someone with anxiety
Loving someone with anxiety and depression will be a tough challenge for everyone. Loving someone with anxiety is always a choice. Once you know that the person you love suffers from it, you owe yourself some time to think because this is something that requires patience, love, and respect.
Loving someone who has this condition will require constant reaffirmation that you won't leave them and sometimes this can also be too much even for true love. So when we are faced with this situation, you have to remember some important things about loving someone with anxiety.
7 Things to remember when loving someone with anxiety
Loving someone with depression and anxiety is tough so if you have decided to stay, then you are truly in love. When it becomes overwhelming, take a time off and remember:
Anxiety doesn't define this person.They are more than just a person who has anxiety. When you find it very hard to deal with the situation, remember who this person is and what you love about them.

You might feel tired from all the understanding and patience that you are giving but remember that the people who have anxiety disorder and depression is twice or even thrice as tired because these emotions are overbearing.

Sometimes, they might do something that isn't right; you don't have to point it every now and then because at the back of their minds, they are aware of their irrational actions as well.

When you feel that you know the person so well that you understand everything, well, that's the time that you actually need to listen. They can open up and they can allow you in but when they see that you are just getting tired, they would rather hold back.

You may think that you're underappreciated at some time but rest assured you're not. You don't know how important you are right now; you don't know how thankful a person who has anxiety to see you sticking by them.

Constant reassurance may sound too needy sometimes but they need it. Experiencing depression and anxiety and having a hard time controlling it isn't at all easy. It's like a monster eating them away slowly but having you to be there and reassuring them that it will be okay is more than enough for them to fight for another day.

Lastly,

loving someone with anxiety

isn't the end of the road. They are still as awesome the day you met them and with your presence and support, they can go back to that awesome person again.
How to love someone with anxiety? This may sound demanding but it's not. It's just extending some of the traits and actions that you're already giving. It's being able to show how you can stand with that person through thick or thin and it's a way of showing that they deserve to love and be loved in return. There are many ways in which you can support your partner through cognitive behavioral therapy and other means of support. Loving someone with anxiety is just another challenge that you will have to go through as a couple.
Share this article on
Want to have a happier, healthier marriage?
If you feel disconnected or frustrated about the state of your marriage but want to avoid separation and/or divorce, the marriage.com course meant for married couples is an excellent resource to help you overcome the most challenging aspects of being married.
Learn More On This Topic
You May Also Like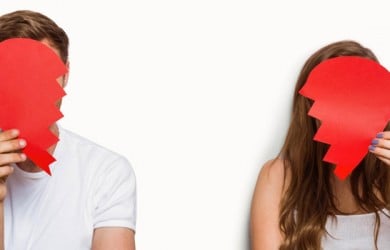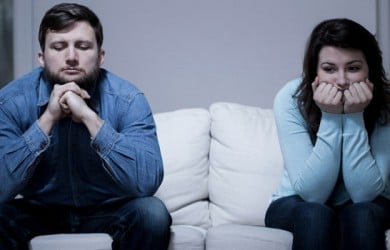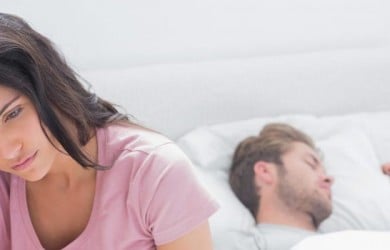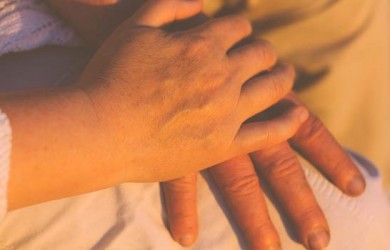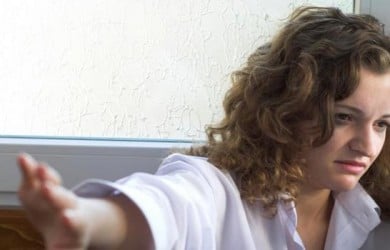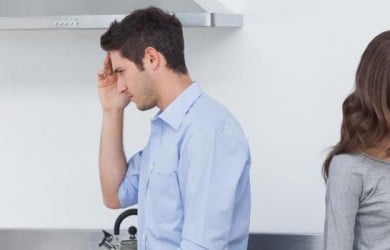 Popular Topics On Marriage Help