6 Ways to Cultivate Effective Relationship Communication Skills
Communication is said to be a vital part of any relationship, be it an intimate relationship or the one with your friends, co-workers, family and even children.
As long as you are able to talk to them openly in a way that minimizes conflicts and misunderstanding, you can elevate mutual love and respect between the two of you which is important for maintaining any healthy relationship.
An individual's communication skills affect the way they resolve issues and generate a level of trust in their relationship.
Poor relationship communication skills can result in confusion and constant disputes that gradually pave the way to the demise of the relationship.
Hence, it is vital that you are able to talk openly with your partner about any topic.
6 ways to make sure that you communicate effectively in your relationship are mentioned below that will help guide your relationship on the positive trajectory towards success.
1. Be comfortable with each other
It is only natural that you can talk to your partner about anything and everything without any hesitation.
Be it any topic such as money, children, politics, family, gender differences, you should be able to speak to them knowing that you can freely express your thoughts and voice your opinions without the fear of being attacked or held at stake.
2. Be fully attentive when your partner is talking
Provide your partner with your undivided attention. Make sure to listen carefully and put away all your media devices so that your spouse knows that they are being heard.
This is a great way to let your spouse know that you value their information. It may further help to maintain eye contact and lean in closer towards them to ensure that you are genuinely interested and send forward a message of connection.
3. Be honest with each other
It is no secret that keeping secrets from your partner is never good.
When in a marital bond, both of you need to be honest with each other enough and share everything with each other, no matter how good or bad. Although sometimes the truth may be bitter, it is important that you accept your mistakes and apologize when you are wrong instead of making excuses.
This may seem difficult at the moment but in the long term, this will only strengthen your relationship.
4. Make sure to talk face to face
Talking face to face about important topics is one of the best ways to avoid unwanted misunderstandings and unnecessary miscommunications.
It is better to have a conversation in person where both of you are able to give each other complete attention as well as read their unsaid words through their body language.
Moreover, this approach is also way better instead of talking through texts or emails where that can possibly result in your partner misinterpret your words.
5. Physical contact and body language is important
No matter how serious the subject or what tone you are speaking in, small gestures such as touching your partner or stroking their arm can go a long way.
Physical contact is extremely important as it promotes the release of oxytocin that is a hormone that boosts love, empathy and compassion between two lovers. It can also help de-stress and promote cooperation.
In addition, body language that shows your partner that you are fully attentive is vital.
Sit up, make eye contact and nod along. Listen to understand and not to simply respond. Respect each other by listening and responding effectively to eliminate disputes and disagreements and help build a strong bond.
6. Don't interrupt nor attack
Refrain from interrupting when the other person is speaking!
Firstly, interruption causes the flow of the conversation to break causing neither party getting to say what they actually want.
Secondly, the other partner may feel angry or unheard due to being interrupted halfway through.
Therefore, it helps to avoid speaking in between and wait for your turn, even if you do not agree with your partner and think what they are saying is false and incorrect.
Doing so will not only help you hear all of their points but also aid in a constructive, forward-moving conversation.
Moreover although sometimes words can be harsh and can hurt, do not snap at your partner. Instead of making them feel attacked, adopt an approach to a friendly dialogue that does not make them defensive.
Wrapping up
Relationship communication skills are not natural to everyone. You would need to learn your way according to your understanding with your partner. It is your relationship and you know it best, make use of tips and guidelines that you know will work best for your relationship.
Share this article on
Want to have a happier, healthier marriage?
If you feel disconnected or frustrated about the state of your marriage but want to avoid separation and/or divorce, the marriage.com course meant for married couples is an excellent resource to help you overcome the most challenging aspects of being married.
More On This Topic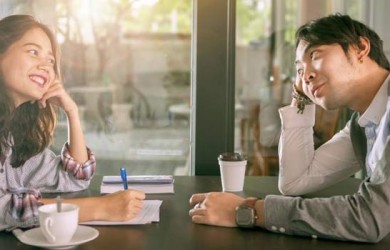 You May Also Like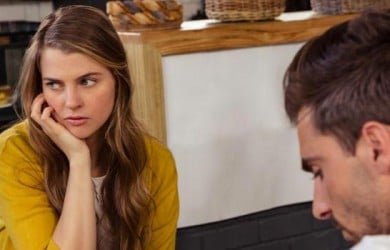 Popular Topics On Married Life