How Toxic Relationships affects Mental Health: 10 Ways
Relationships are supposed to uplift your mood, cheer you up, and bring out the best in you and not otherwise.
When in a relationship, each partner complements each other.
They stay together in good and in bad. They're there to help others overcome weaknesses and support their partner to achieve their dreams.
What is a toxic relationship?
Toxic relationships are defined as those in which one partner constantly puts their own needs and interests before the other.
In a toxic relationship, each party feels devalued and misunderstood. Partners often blame each other for the problems within the relationship, instead of recognizing themselves as the primary source of conflict. They attack each other's character rather than addressing legitimate concerns or finding solutions.
6 signs of toxic relationships
There are some hints helping you to know if you're in a bad relationship and if it's impacting your mental health. Here are symptoms of toxic relationship:
1. Happiness is a thing of past
When you're in love there is a smile on your face. People could sense your positivity and your perspective towards life changes.
Everything around you is good and happy. As the law of attraction goes, since you're happy, you attract all good things in your life. Romantic movies have captured such events pretty well.
However, things are totally opposite if you're in a bad relationship. When you're in a relationship that's putting a toll on your mental life, you're upset most of the time.
For you happiness is a thing of the past. You don't seem to be satisfied with what you have and feel depressed mostly. It's a sign that you should reconsider your relationship.
3. Second thoughts on everything
It's okay to have second thoughts. Everyone has it at some point or another. It's a sign of a healthy mind that shows you're attentive to things and options around you. It shows that you have the capability to think outside the box and look for options that might not be there at that time.
However, as they say, excess of everything is bad.
When you're having second thoughts for everything, almost everything, it means your partner is manipulative and has captured your mind. You tend to lose self confidence since you start to doubt your thoughts and actions. If you think you're been too thoughtful about your actions, it's time you change your partner.
3. Decline in physical health
The best way to spot someone who is going through a bad mental phase is to observe their physical health closely.
Our mental health has a direct connection with our health. If we are happy, we go for healthy food and our health is maintained.
The decline in physical health can show the direct connection between unhealthy relationships and mental health.
If your partner is stressing you up or you're going through a toxic or difficult relationship, your physical health will decline rapidly. This isn't good for you at all.
It's better to walk out of such a relationship than to suffer unknowingly.
4. Losing self control and not able to take rational decision
It's fine to consult others or your partner over certain decisions but this doesn't imply that you lose control over yourself.
Every individual has a brain and can make their decisions. In a healthy relationship, your partner will encourage you to expand your thinking horizon or would suggest you to think outside the box.
When in an unhealthy relationship, one of the effects of a toxic relationship is that your partner would try to control you.
They would stop you from making decisions on your own. They would not like you to make any decision, be it related to household or your personal life. If you continue to be in such a relationship, you will lose your identity.
Walk out, immediately.
5. Constantly looking for distraction
No one looks for distraction when in a healthy relationship.
Couples are happily into each other and would see the world revolve around their partner. They would do things and activities that would bring a smile on their partner's face.
When in an unhealthy relationship, they want to escape from each other. They would try to keep themselves busy and distracted, as much as possible.
If you're one amongst those who are happily taking up extra office work over spending the weekend with your partner, then you're in an unhealthy relationship and it's taking a toll on your mental health.
6. Experiencing a tiff while interacting with your partner
When couples speak, they shower love upon each other. They are concerned for one another and care for each other. One can easily make out through their tone, choice or words and expression they have on their face.
However, when you're in an unhealthy relationship, you tend to do the complete opposite.
In an unhealthy relationship you don't care much about your partner. You are frustrated, angry or disappointed while talking to them.
You are constantly hurting your physical and mental health if you continue to stay in such a relationship for a longer period. So, for the sake of self-concern, walk out.
How toxic relationships affect your mental health?
However, some people are in a relationship where things work otherwise. They lose their identity. They feel dominated and their unsupportive partner puts unwanted pressure on them which further leads to both mental and physical ill health.
Can a toxic relationship cause anxiety?
What most people don't realize is how how toxic relationships affect your mental health and there is a deeper connection between unhealthy relationships and mental health.
When you're in an unhealthy relationship, your partner traumatizes you to an extent that the worst in you comes forth. Such a hard relationship negatively impacts your physical and mental health and over the years you turn bad to worse.
So, it's necessary that you walk out of such a toxic relationship in due time and save yourself from any mental ill health.
How to cope up With toxic relationships
No one wants to be in a toxic relationship, but unfortunately it happens more often than people think. Here are some tips on how to cope up with toxic relationships.
1. Stay true to yourself
It is important to be true to yourself and stand up for what you believe in. Stand up for what you believe is right and do not back down. This will also set the boundary for the other party and they will know where to stop.
2. Be strong and confident
There will be times when you feel weak or out of control. But it is important to remember that you are in control of your own life. Nobody else can make you feel inferior unless you let them.
3. Don't blame yourself for the problems in a relationship
You are not responsible for what other people say or do to you. You have nothing to prove to them or anyone else.
4. Set boundaries
It is important to set healthy boundaries in your relationship. This allows you to have control over what happens to you.
Check out these tips on how to set boundaries in toxic relationships:
5. Take good care of yourself
It's important to eat well and get plenty of sleep when you are feeling stressed or depressed. This will help you be in control.
Takeaway
No one wants to be in a relationship when things just don't work as expected. It's even hard to tangibly figure out how toxic relationships affect your mental health. The above pointers explain clearly the connection between toxic relationships and mental health and how the former can impact your physical and mental self.
Relationships are supposed to bring out the best in you, not the worst. If you're in one of such relationships, walk out before it's too late.
Share this article on
Want to have a happier, healthier marriage?
If you feel disconnected or frustrated about the state of your marriage but want to avoid separation and/or divorce, the marriage.com course meant for married couples is an excellent resource to help you overcome the most challenging aspects of being married.
More On This Topic
You May Also Like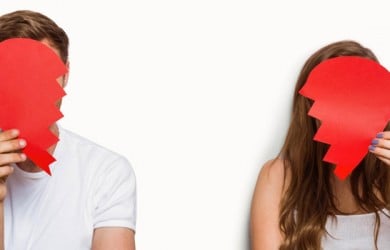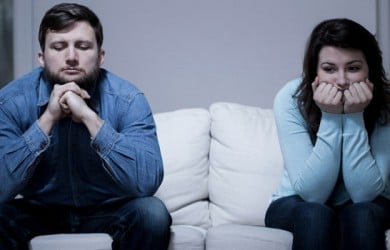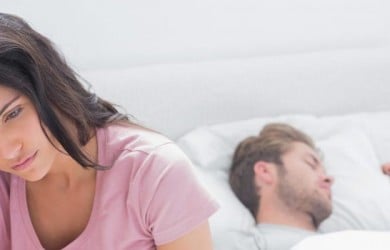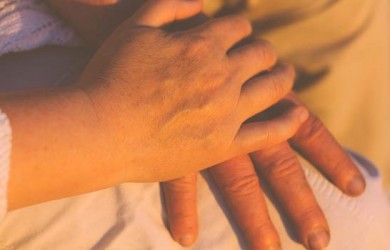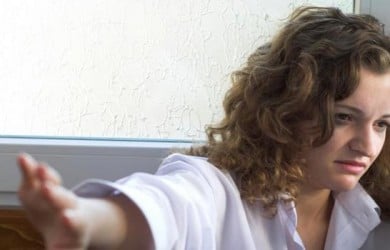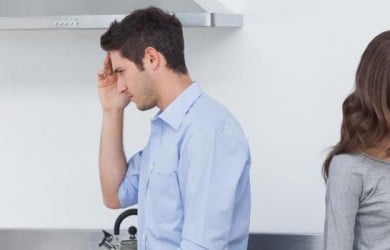 Popular Topics On Marriage Help