Having Difficult Discussions to Help Your Marriage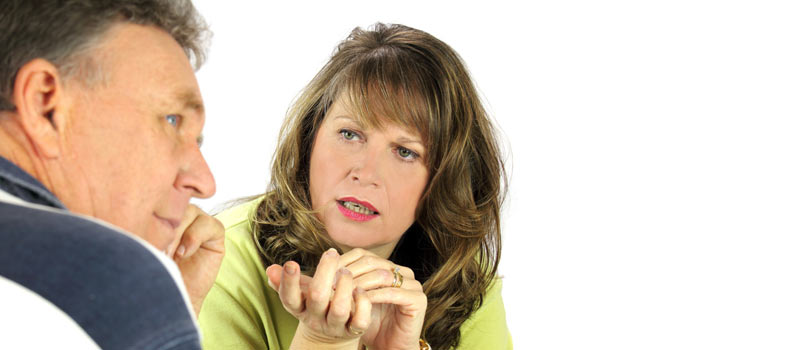 Most relationships have an Achilles Heel. Often, communication is the cause of that problem. Lack of communication over a period of time can cause discontentment, disappointment, and perhaps regret and anger that could eventually be fatal for your relationship. Not to mention the turmoil that your relationship could potentially go through before things fall apart.
There are many things that couples are really good at discussing. Then there are things that not every couple feels comfortable being open about. It is absolutely imperative that you make a conscious attempt to discuss difficult issues in your marriage. Here are two very crucial issues that need to be discussed that many couples fail to address.
The Future
When you get married or when you commit to a relationship, you also commit to a future that you both will share. Everyone has certain personal goals or aspirations. These may match your partner's or they may be polar opposites. You may have committed to a relationship knowing or not knowing your partner's goals. But once you are in the relationship, discussing the future is very important. It can be tricky because one's interests or objectives may be in conflict with the other, and it is quite possible that the mutually shared future may be at stake. Openly talking about these issues can lead to solution. You also must remember that being overly obsessed with the future often costs a relationship, as you fail to focus on the present. You need to live today just as much as you prepare for tomorrow, if not more.
Have this difficult conversation with your spouse: how much do our goals for the future overlap? Have they changed since we got married? What can we do together to improve this situation?
The Past
Everyone has a past. Some pasts are pleasant and some are painful. Some people are open books while others are mysterious. When you are in a relationship, you must be able to talk about your past. It could be about anything. Do not try to talk about your entire past, especially the unpleasant experiences, in just one discussion. That would be too much for one conversation. Speak about the past over a period of time until the point when you have nothing more to share with your spouse. This is crucial because you are affected, at a subconscious level, by everything that has left a mark in your memory. You may not realize it, but your past experiences can impact your current relationship. Your partner may not understand why you would do something, say something or act and react in certain ways.
Have this difficult conversation with your spouse: what past experiences are unconsciously shaping the way we behave today? What can we do together to improve this situation?
Want to have a happier, healthier marriage?
If you feel disconnected or frustrated about the state of your marriage but want to avoid separation and/or divorce, the marriage.com course meant for married couples is an excellent resource to help you overcome the most challenging aspects of being married.
More by Debbie McFadden