24 Things All Women Must Do Before Saying 'I Do'
Marriage means transitioning into a new phase for both partners. It is a great feeling to commit to someone this way but it also means that there will be few things that will never be the same.
So seize the day, woman and before you tie the knot to move from me to we, try out new things or hone your skills in something that you are passionate about to check off items from your pre-marriage bucket list!
24 things all women must do before saying 'I do'
Marriage can mean linking your life with someone else, where you must consider their needs and opinions about things to a certain degree. It will be a major change and a different stage of your life.
So, why not experience as much as you can as an unmarried woman. Check out our list of must-do activities for all women before getting married that can help you no regrets moving forward.
1. Travel, travel, travel
Travel with your sister(s), closest buddy or anyone you adore and you will cherish the experiences for a lifetime. Make a list of the places you'd love to visit and just go for it.
Even consider traveling solo – you'll end up being a more liberated, happy and confident woman.
However, participation in travel entails increased risk, especially for solo women travelers, hence it is essential to contemplate the risks involved and consider risk reduction strategies.
2. Check your finances
Make sure to clean up your credit and achieve at least some of the financial goals that you've set for yourself. Invest in an asset that you'd be proud of after you're married (like buying a house).
3. Live on your own

Just get out of your comfort zone and live alone (sans mom and dad). Not only is it an amazing experience, it will also teach you innumerable things.
Recommended - Pre Marriage Course
4. Learn to cook
Not because you're aspiring to become someone's 'ideal wife' but because it's reassuring (and important) to know that you can fend for yourself in the kitchen and make yourself a hearty meal, whenever the occasion calls for it.
5. Splurge on yourself

Because you deserve it. Since you work and work even harder to save some dough, it's important that you spend it the way you like!
6. Get in shape
Get your act together. Make a mission; a firm resolve to get into shape by exercising and getting fit.
Take out some time from your busy schedule to do some exercising for your own self. By being more active and eating healthy, you will feel more energized and happy. So get moving now!
7. Pursue your hobbies
Think you're good at something but never had the time to pursue it? Go for it now!! Like learning Spanish, photography, pottery or crochet. It will give you joy and a new skill that you can flaunt in front of your friends.
8. Learn important skills

Driving, for instance, is an important and essential skill you must know. Ditto for swimming. Make a list of skills that you always wanted to learn but could not yet. This will make you more confident and independent, than ever!
9. Overcome your fears
What are some of your biggest fears? Afraid of sleeping alone in the dark or anything else? Whatever it may be, acknowledge and try to overcome it, step by step. You can also consult a licensed therapist to help you figure out a way to combat your fears.
10. Appreciate yourself more

This is something most women tend to ignore. Remember to appreciate your hard work and love yourself better.
By loving yourself better you can amp up your confidence. Don't let your own insecurities or other people's harsh words bring you down. Learn to be a good friend to yourself and appreciate your style, looks, talents and achievements.
11. Experience heartbreak
Having our hearts broken and then repaired is an internal and hard journey. Eventually, it makes us stronger and much wiser than we ever were.
12. Love your body
Love your body and treat yourself to an occasional splurge, mani-pedi, facial or whatever it is that you love. Give that beautiful body all it needs and desires.
13. Date around

Make the most of your single life by dating as many handsome hunks as you can find! Sometimes a girl has to kiss a few frogs before she finds her Prince Charming.
Don't feel disheartened if you haven't found someone who is the right fit for you. Take your time and be open to finding true love.
14. Decide how you feel about children

Having kids can change your life, so reflect/discuss with your partner about having children.
Having a kid means additional responsibilities that you may or may not be ready for. Be honest with yourself so that you can understand your expectation for relationships and your future.
15. Make your career dreams come true

Passionate about entrepreneurship? Find your passion and make your career dreams come true.
Apply for your dream job or work towards that promotion that you have been looking forward to. By investing your effort and time towards your career, you can achieve new goals and make yourself feel more confident.
16. Focus on your education

Spend some time pre-marriage on getting your degree or degrees. Education has a way of enhancing your career prospects while also giving you avenues to become more knowledgeable and mature. But remember that education is forever and learning doesn't have to cease – even after marriage.
17. Experiment with your looks
Marriage may curtail your fashion eccentricities. So, experiment as much as possible – think Gothic looks, funky hairstyles, the works!
18. Learn a new language
Think Spanish, French or Persian! Expand your mind and have some fun with a new language.
Want to learn a new language but feel daunted or unsure where to begin? Watch the following TED talk to learn the secrets of polyglots (people who speak multiple languages) and the four principles to help unlock your own hidden language talent — and have fun while doing it.

19. Get a pet
Caring for another life, be it a dog or cat, and being responsible for it is absolutely amazing and rewarding.
Moreover, studies have shown that the bond between people and their pets can increase fitness, lower stress, and bring happiness to their owners.
20. Do a thing you always wanted to do
Always wanted a tattoo? Do it now! Bungee-jumping? NOW is the time!
You might have had something that you always wanted to do, but the stresses of life may have kept you from it. Find a way to do that now because you don't want to regret this later.
21. Spend time with your family
Do make time for your folks and all extended loved ones. Remember to appreciate them and show your love. By spending more time with them you will help them realize that they mean the world to you, and will help you bond with them even more. So go meet them and give yourself some cherishable memories!
22. Dream big
What is it that you can't do? Believe in yourself, always!
Don't be scared to take a risk and aim for the sky. Only if you set your goals high, will you be inspired to work harder to achieve them. It may seem like a risk, but there is no gain without a little bit of risk involved.
23. Accept and love people as they are
Learn to accept and love people with their flaws! Remember, no one's perfect. In fact, their flaws are what make them unique and give them character. You have flaws too, and the imperfections of your loved ones should help you feel more comfortable and accepted by them.
24. Be yourself, every day
Life is not about finding yourself but creating yourself, every single day. Face your fears and insecurities by finding ways to see all the good that you bring to the table. People around you love you for that so why not celebrate that?
Conclusion
There are so many things that you can do before you walk down the aisle. The experiences listed here will give you a chance to enhance your personality, discover new things and have a better understanding of what is it that you what from your life and life partner.
The list showcases activities and experiences that you may not be able to experience as a married woman, like living by yourself or traveling alone to a foreign land. So, try these and avoid those frustrating regrets in the future.
Share this article on
Planning to get married?
Just engaged or contemplating marriage? Discover how to transition smoothly into the next phase of your relationship with Marriage.com's Pre-Marriage Course. Begin your incredible journey with this guide designed by experts and lay a strong foundation for your path of togetherness - forever!
More On This Topic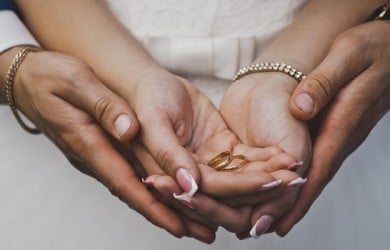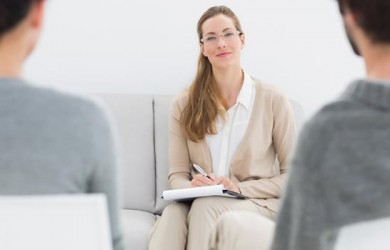 You May Also Like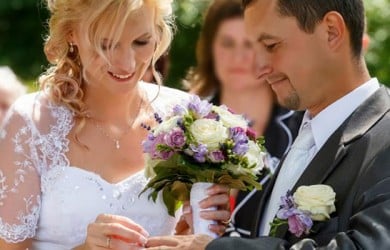 Popular Topics On Getting Married