4 Tips to Build Intimacy in a Marriage
Building intimacy in marriage is easier said than done, especially when you have been married for some time.
More often than not, couples are left alone to face their fears of turning into 'old, boring married people' and that happens to the best of us. In these times, you're not just out of touch with emotional and sexual support, but also, when your life is based around no ambitions, it can have serious effects on your psychological well being.
Intimacy and marriage
As someone who is married, you need to realize that building intimacy in marriage is the foundation of a happy and fulfilling life. Little do people know that even the smallest of acts of love and affection can turn your married life around!
So, why intimacy is important in marriage?
Creating intimacy and respect in a marriage helps couple deep-dive into their reserves of love and overcome any dissatisfaction within your marriage.
Ways to be more intimate
Intimacy in marriage quickly gets translated into sexual bonding, however, if you are looking for a definite answer to the question, "how to develop intimacy?", it is important to understand different forms of intimacy.
Physical or sexual intimacy in marriage allows you to lay bare your body, with all its imperfections for the pleasure of your partner. While it is a private moment for couples, it is celebrated for being an act of total self-giving, trust and love.
Emotional intimacy allows you to share your feelings and emotions with each other in the most respectful ways. Intellectual intimacy allows you to share your opinions on social, political, or religious issues and quench the thirst for knowledge and feed your mind.
Spiritual intimacy allows you to find a purpose and a sense of unity in your faith and beliefs. Equally important is financial intimacy where you share honest communication about finances and recreational intimacy that equips you to enjoy fun experiences together.
Here are 4 exclusive tips that can help you in building intimacy in marriage again
1. Encourage each other
How to be more intimate? Become the only life and personal coach your spouse will ever need.
Motivate them during difficult times and acknowledge their efforts when they accomplish something. Express your respect for your spouse and likewise, they will respect you.
Compliment them both, in private and public, and inspire them to become a better person.
When you're doing all this in your marriage, your spouse won't have to look elsewhere for encouragement.
2. Laugh with each other
Laughter and happiness drive intimacy in marriage and are the best ways to keep things in perspective during difficult times.
When things are serious and intimacy in marriage takes a downturn, never miss a moment to share a laugh and lighten up the mood. Learn to control your anger and encourage your spouse to do the same, as becoming angry is never the solution.
Remember that with your spouse by your side, you can accomplish anything as long as you have a positive mindset and you can laugh about it, while enjoying a lasting intimacy in marriage
3. Open talk
The biggest barrier in building intimacy in marriage is the communication barrier. It is crucial to know if your partner is happy or otherwise, and equally important is to communicate how you feel and what you think. By building an open and honest communication with your spouse, you will also be able to answer, how to get intimate with your partner and rekindle passion in your marriage.
Remember that open talks are the first step towards building intimacy in marriage. Everyone makes mistakes but what creates further issues; is when they are not dealt with properly.
Unresolved problems and misunderstandings are the first steps towards an unhappy marriage which may eventually lead to divorce.
Invest more time in open talks with your spouse, rather than discussing these issues with your friends and family.
After all, it's your concern and you have to deal with it yourself.
4. Forgive and be forgiven
No intimacy in marriage from husband or wife? Be mindful of disconnect with your spouse, as lack of satisfaction in a relationship can even lead to cheating or any other forms of transgressions in marriage.
Being forgiving, and not withholding sex to punish your spouse or win a power struggle , can go a long way in building intimacy with your spouse.
A partner who has indulged in sexual indiscretions in the past could also be withholding sex due to inability to open up sexually to the hurt spouse.
For creating intimacy, it is important to express anger or hurt in a healthy way, and not use sex as a bargaining tool or weapon. Developing intimacy in a relationship becomes a lost cause when sex is used as a weapon in relationships to settle scores, as it ultimately leads to breakdown in relationship, leaving no intimacy in marriage.
Forgiving your spouse for their past mistakes is never easy but it's always a good step to take, for the sake of rebuilding intimacy in marriage.
It's easy to get offended and create conflicts in marriage, but it's very difficult to rectify them.
Look at things from your spouse's perspective and try to understand why they did what they did, that led to this situation. When you can forgive your spouse for the mistakes they made, they will be willing to forgive you when you're at fault.
More tips on how to create intimacy in marriage
These tips will help you find answer to the questions, "how to be more intimate in bed".
Shake up the routine as monotony is the ultimate buzzkill for intimacy in marriage.
Indulge in pillow talk, intimate conversations that allow you to talk about things that enhances closeness between couples.
Put together a " To do fun list".
Dedicate a "tech free" time to your partner. Unless you are aiming to drive wedge in relationship, phubbing is a strict no-no. ( Snubbing your partner in favor of mobile phones)
Read erotica or play hot sex games together.
Keep re-discovering each other and disclose more by letting off the guard and engaging in full disclosure with your spouse.
Also, as a couple, keep in mind a marital intimacy checklist. It could include items like working out together, praying, taking an activity as a couple, writing love letters or exchanging love filled, discussing marriage finances, meaningful conversations or revisiting happy memories together.
Resentment, issues, and misunderstandings can not only affect your marriage life, but also translate into emotional, sexual, and psychological support issues. However, by adhering to these tips, you can take the right steps to building intimacy in your marriage once more!
Share this article on
Want to have a happier, healthier marriage?
If you feel disconnected or frustrated about the state of your marriage but want to avoid separation and/or divorce, the marriage.com course meant for married couples is an excellent resource to help you overcome the most challenging aspects of being married.
More On This Topic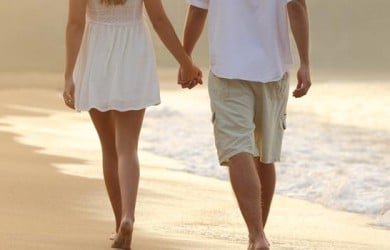 You May Also Like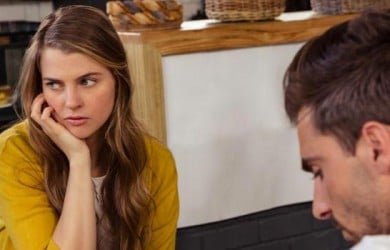 Popular Topics On Married Life