20 Reasons to Forgive but Not Forget in Relationships
It can be said with quite a lot of certainty that most people have been told to forgive and forget at least once in their lives. It is such a common saying, after all.
And although there is a lot of truth to the forgive and forget statement, it's a good idea to think over whether you'd like to follow this saying blindly. There is a lot of positivity and strength associated with forgiveness. But let's rethink the 'forget' aspect of the statement.
Forgive but don't forget in a relationship is an interesting alternative to the forgive and forget statement, especially in close relationships.
So, if you want to find out more about how you can forgive but not forget in a relationship, the reasons why this tweaked statement works better in intimate relationships, what you can do when forgiveness just isn't enough, and more, read on.
Forgive but don't forget: What does this mean?
So, what does it mean to forgive and forget in a relationship? To understand the meaning of this saying, it's best to break down the statement into two components: forgiveness and forgetting.
To learn why you should forgive but not forget in a relationship, let's first look at the meaning of forgiveness. It is called forgiveness when one lets go of thoughts of revenge and resentment. It is a decision that empowers an individual.
When you choose to forgive, you decide to remain unaffected by past adverse events. Forgiveness is about not letting unpleasant past events affect your feelings and thoughts about something or someone in the present.
Forgiveness is often seen in a positive light and strength for various reasons. Forgiveness comes with a host of mental health benefits. Strong negative emotions like anger and grief can be decreased by forgiveness.
Through forgiveness, intense positive emotions like happiness can be increased (intensity and frequency of experiencing happiness).
It's not just that. Forgiveness is also great for one's self-confidence and self-esteem. Practicing forgiveness can also improve the quality of your intimate relationships.
So, does forgiving mean forgetting?
Here's the important note: forgiving is not forgetting. Yes, that's right. Forgiveness doesn't mean forgetting. The act of forgiveness is more about letting go of your anger, sadness, disappointments, and frustration.
Forgetting, on the other hand, is extremely difficult to do. It also isn't necessarily healthy. It is pretty close to impossible to forget and forgive. Why? Because people's (hurtful) behaviors and actions are significant episodes that we store as memories.
And not being able to forget these significant episodes or encounters with people is quite advantageous.
So, can you forgive and not forget?
Simply put, yes. It is entirely possible to practice forgiveness but not forget why you're forgiving someone.
Learning to forgive but not forget in romantic relationships
Now that you understand the differences between forget and forgive in a relationship and forgive but never forget, meaning let's now understand how you can implement the principle of forgive but don't forget in a relationship.
As already mentioned, anger and resentment can make it difficult for anyone to be forgiving. Anger and resentment are the fundamental obstacles one must overcome to forgive, not forget, in relationships.
Working on your thoughts of resentment and revenge and feelings of anger is crucial if you desire to prioritize and improve your spiritual well-being and emotional well-being.
Here are some key tips for incorporating forgiveness in close and valued relationships.
Follow the four tips mentioned below to forgive but not forget in a relationship:
1. It is essential to separate an individual from their (hurtful) action/behavior
The first thing you can consider understanding and slowly accepting is that it is rare to find fundamentally "good" or "bad" people. People can engage in bad behaviors or act in ways that can make you feel hurt or angry.
Once an individual can be clearly separated from their incorrect actions, it can become easier to forgive that person.
Also Try: Am I a Bad Husband Quiz
2. Understand their intentions
Every individual uses coping and defense mechanisms to function in life and deal with life's difficulties. The best way to explain one's behavior is by identifying the reason behind it.
People who say or do hurtful or mean things are usually doing it because they're attempting to compensate for the pain or insecurities that they feel within.
3. Empathizing with the one you want to forgive is essential
To forgive but not forget, it is important to empathize with the person you want to forgive in a relationship. Empathy is entirely different from sympathy. When you empathize, you attempt to identify the feelings and thoughts of the person you want to forgive.
When you can identify the thoughts and feelings of the person you want to forgive, it'll be easier for you to separate the action from the individual.
Also Try: Should I Forgive Her for Cheating Quiz
4. Establishing healthy boundaries for yourself
This is a core aspect of the concept of forgiving but never forgetting. After empathizing, you'll be in an excellent position to determine what kind of boundaries or rules you want to have in place.
Decide on the rules that'll play a significant role in governing the relationship between you and the one who has been forgiven.
Forgive but don't forget in romantic relationships: 20 reasons
Let's now take a look at the top 20 reasons you should always forgive never forget, especially in close relationships:
1. Forgiveness is essential for one's emotional well-being
The inability to forgive someone leads to many pent-up negative emotions like bitterness and anger. Holding onto these negative emotions can have dire consequences like irritability, physical illnesses, poor mental health, etc.
When you forgive but don't forget, your emotional well-being is impacted positively since you move past those negative feelings.
Also Try: Should I Stay With My Husband After He Cheated Quiz
2. Forgiveness is great for strengthening close relationships
Relationships are complex. The thing is, past experiences (pleasant and unpleasant) are essential for enabling relationships to deepen and grow. Forgiving loved ones for unpleasant experiences helps strengthen the commitment in these relationships.
3. Forgiving but not forgetting enables individuals to learn from their past experiences
When you forgive but don't forget in a relationship, you get the chance to learn from your past experiences about where things went wrong, how they can be avoided next time, and the solution.
Also Try: Is He Really Sorry For Cheating Quiz
4. It is instrumental in maintaining and improving accountability in relationship
Friends, partners, and relatives are held accountable for their acceptance and unacceptable behaviors and actions when you practice forgiveness without forgetting.
This is because your loved ones understand the reality of the situation that although you can be generous enough to forgive, you will not forget why and what they did to upset you.
5. Forgiving without forgetting is crucial for your self-respect
When you engage in forgiving someone for their wrongdoings but also make it abundantly clear that the incident will not be forgotten, you're standing up for yourself. It shows that you respect yourself.
Also Try: Do I Have Low Self-esteem Quiz
6. Forgiving without forgetting shows the importance of building trust
Practicing forgiveness without forgetting shows people that you value trust in relationships. The fact that you have not forgotten the incident shows that the one who has been forgiven has to work to earn back your trust.
7. Forgiving without forgetting also shows that you are not naive
When you show others that you haven't forgotten significant betrayals or wrongdoings, it shows them you are not a gullible or naive person.
Also Try: Is My Partner Mentally Abusive Quiz
8. Moving towards the future
Forgiveness is a strength. It is healing. You are healing yourself when you can forgive an individual who has harmed or betrayed you. You're not holding onto bitterness or anger, or frustration. You're moving towards your future.
Here's how you can forgive without forgetting:
9. It's not healthy to deny the occurrence of the rude or hurtful behavior
Being in denial or repressing unpleasant experiences where people close to you have betrayed you or hurt you in some way is not at all healthy for your being.
Also Try: What Is Wrong with My Husband Quiz
10. It shows that you're aware of the fact that deserve to be treated well
Forgiveness without forgetting requires you to establish healthy boundaries. When you establish healthy boundaries, you are particular about how you like to be treated by others.
11. It is great self-growth and improvement
Moving past thoughts of resentment and feelings of anger and frustration along with the ability to empathize with the one who has hurt you are all signs of self-growth and improvement.
Also Try: How Much Do You Trust Your Spouse?
12. Forgiving without forgetting is an effective way to warn those who have hurt you
Setting particular standards for acceptable behavior along with consequences for overstepping the boundaries shows those around you about the kind of consequences they have to face if they betray you.
13. You will be able to avoid feeling regretful
Having regrets about how you could've reacted when someone betrayed you in the past can cause significant distress. It's very distressing to be in the 'never forgive me, never forget me' mindset. That's why it's important to forgive but not forget in a relationship.
Also Try: Do You Have a Selfish Partner Test
14. It'll improve your abilities to identify the right type of people
Remembering how you've been wronged or hurt (only significant experiences) can be instrumental in identifying people who can be potentially harmful to you as well as finding people who are good for you.
15. It's good for humility
When you have successfully moved past the negative feelings and thoughts that you held for the person who hurt you in some way, without forgetting why and what happened, it can be a humbling experience.
Understanding why that person intended to hurt you is a reminder of how all human beings come with their fair share of flaws.
Also Try: Are You In An Unhappy Relationship Quiz
16. It is instrumental in understanding and implementing some degree of detachment
Establishing healthy boundaries and learning to separate an individual from their hurtful actions are important in the process of detaching yourself a little bit.
The degree of detachment in question is just enough so that you don't get easily affected by people's harsh criticisms and hurtful behaviors.
17. It enhances your assertiveness
The act of forgiving someone who has hurt you without forgetting how and in what way they hurt you shows that you're capable of being assertive without being aggressive.
Also Try: Self-love Language Quiz
18. It's instrumental in controlling one's anger
Forgiveness is not forgetting. As mentioned already, to practice forgiveness effectively, resentment and anger have to be overcome. So, when you try to be more forgiving in your relationships, you learn to control and regulate negative emotions like anger and resentment.
19. Forgiving not forgetting also protects you from getting exploited in the future
When you go through tough life experiences where you've been betrayed or hurt or angered by someone close to you, you'll learn a lot. When you practice forgiveness without forgetting, you have the opportunity to learn.
You will identify the causes, reasons, signs, etc., of people's unacceptable behaviors. You can then use this information to protect yourself from exploitation.
Also Try: Are You Over Him Quiz
20. Helpful in accepting that others can't be changed
The ability to effectively empathize with others and understand their motives to forgive but don't forget in a relationship can help you understand how it isn't possible to change the people around you. You'll realize how others' actions are beyond your control.
What you can do when forgiveness is not enough
Forgiveness is pivotal in healing intimate relationships that have been broken. However, there may be situations where the relationship is past healing or repairing through forgiveness.
It's in these situations where forgiveness isn't enough. Forgiveness isn't enough for abusive relationships (verbally, emotionally, financially, physically).
If you realize that despite putting in the effort required to forgive but not forget in a relationship, the feelings (negative emotions) remain unchanged, then forgiveness isn't enough.
The Bible's take on forgiving but not forgetting
There are several verses in the Bible elucidating its take on the phrase forgive and forget. Most verses in the Bible primarily speak about the importance of forgiveness in relationships.
There is very little focus on whether the forgiver should forget or remember the wrongdoings done to them.
Conclusion
Romantic relationships are not only about forgiving and forgetting. When it comes to dealing with close relationships, remember the aforementioned reasons why it is important to forgive without forgetting.
Share this article on
Want to have a happier, healthier marriage?
If you feel disconnected or frustrated about the state of your marriage but want to avoid separation and/or divorce, the marriage.com course meant for married couples is an excellent resource to help you overcome the most challenging aspects of being married.
Learn More On This Topic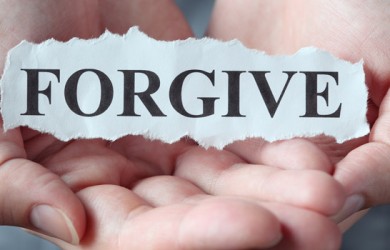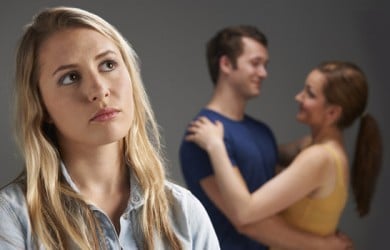 You May Also Like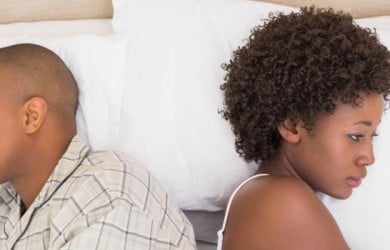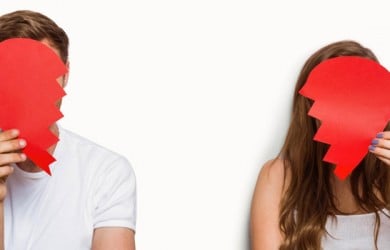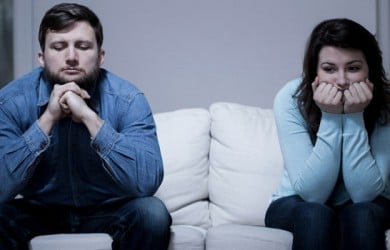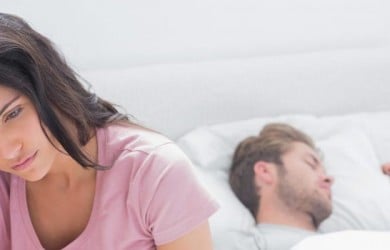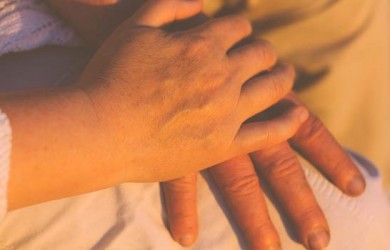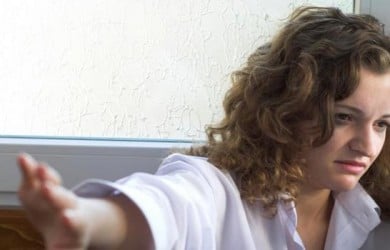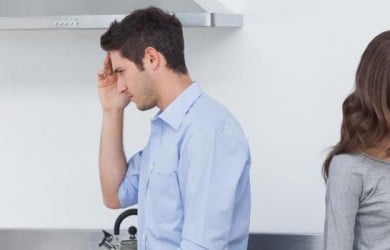 Popular Topics On Marriage Help