Benefits of Forgiveness in a Relationship
Forgiveness is a primary contributor to healthy relationships. Couples that are in the habit of practising forgiveness have a higher chance of enjoying longer as well as highly satisfying romantic relationships. In fact, research has also suggested that people that practice unconditional forgiveness have a greater probability of living a long life.
Why is forgiveness crucial
While there are numerous benefits of forgiveness you can enjoy once you have put the problem behind you, it is crucial to understand the role forgiveness plays in a relationship. It might not seem like it, but forgiveness is one of the keys to a healthy relationship, primarily because humans are bound to make mistakes at some point or another.
We all are separate individuals, and each of us has our own points of views and mindsets. Similarly, we are all flawed, and we inevitably end up making mistakes, particularly when we are hurt. While this doesn't give one the excuse to abuse someone extensively, it does give you a reason to forgive the other person in the relationship. If you wish to enjoy a long and healthy relationship with someone you value deeply, then you will have to work on your ability to forgive.
Benefits of forgiveness for relationships
There are several physical and mental benefits of forgiveness, however, do you know that relationships can also enjoy the benefits of forgiveness?
Couples that regularly practice forgiveness have shown more behavioral regulation. Moreover, they also show positive motivation towards their partner as well, which means that instead of having a resenting behavior or holding a grudge, they actually drop the case. Not only that, but they also work to maintain a positive relationship which involves less hatred, punishments, and hostility.
When you are in the process of forgiving your partner, he or she also starts to feel shame because of the pain they put you through. The shame surfaces only because of vulnerability. When someone is angry or hurt, it is quite visible in their responses which also angers and hurts the other person, and as a result, the cycle keeps on going. However, when we push back pain and give way to understanding, the result is a relationship open to vulnerability from both the sides. When we empathize with our partner and figure out when we're in pain or feeling hurt, then we can truly forgive and set our hearts free while simultaneously strengthening the connection we have with our partners.
Forgiveness can pave the way to emotional healing
Several studies also show that forgiveness can pave the way to healing emotional injuries. Other benefits of forgiveness in a relationship also include enabling mutual empathy and encouraging relational resilience. All in all, it strengthens the relationship. Apart from restoring positive thoughts, forgiveness also restores positive behaviors and feelings. In other words, forgiveness can restore the relationship back to the state it was before the problem took place.
Other benefits of forgiveness
The benefits that forgiveness have over positive behaviors spans outside of relationships; forgiveness is linked with charity donations, increased volunteerism, and similar altruistic behaviors. Forgiveness is beneficial for the heart. It is suggested that forgiveness is related to blood pressure, lower heart rate, and stress relief. As a result, forgiving can provide long-term benefits to not only your heart but also to your overall health as well.
Forgiveness is also to be positively associated with different aspects of health; somatic complaints, fatigue, sleep quality, physical symptoms, and the medicines used. As a result, the reduction in negative effects such as the depressive symptoms, strengthened conflict management as well as spirituality. Forgiveness also provides a person with stress relief which, in turn, has a significant impact on health overall.
The bottom line
Forgiveness in a relationship, as well as forgiveness generally is beneficial for the body and mind, which is enough reason to work of letting go the hurt and anger and forgiving the other person.
Remember that forgiveness is a process which helps the people to release anger and pain while also feeling less vulnerable and stronger to others. Keep in mind that outrageous behavior doesn't need to be tolerated, and it also isn't about agreeing with the other person's behavior. However, forgiveness does give the person a chance to break the continuous cycle of resentment and hate and gives the chance to bring peace of mind that helps a person to move forward. Don't forget that forgiveness takes both effort and time and that practising forgiveness is the foundation of a happy and healthy relationship.
Share this article on
Want to have a happier, healthier marriage?
If you feel disconnected or frustrated about the state of your marriage but want to avoid separation and/or divorce, the marriage.com course meant for married couples is an excellent resource to help you overcome the most challenging aspects of being married.
More On This Topic
Recent Articles
You May Also Like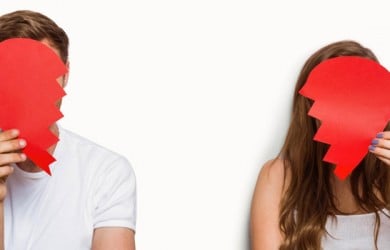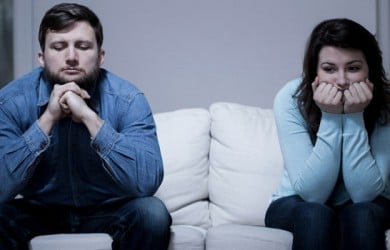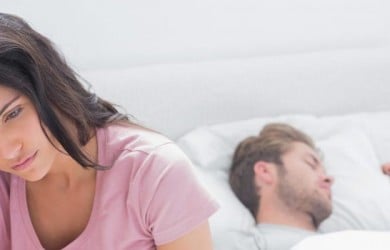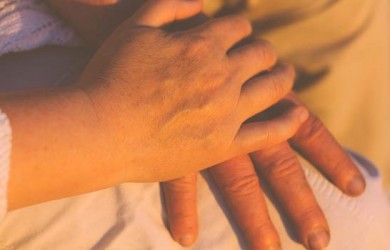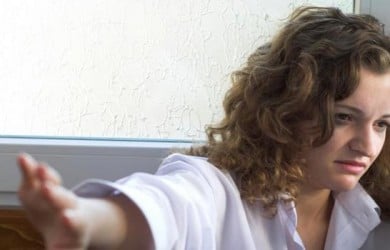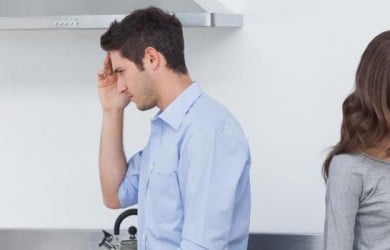 Popular Topics On Marriage Help