10 Benefits of Forgiveness in Romantic Relationships
Forgiveness is a primary contributor to healthy relationships. Couples in the habit of practicing forgiveness have a higher chance of enjoying longer and highly satisfying romantic relationships.
In fact, research has also suggested that people that practice unconditional forgiveness have a greater probability of living a long life.
Why is forgiveness crucial in a relationship?
While there are numerous benefits of forgiveness you can enjoy once you have put the problem behind you, it is crucial to understand the role forgiveness plays in a relationship. It might not seem like it, but forgiveness is one of the keys to a healthy relationship, primarily because humans are bound to make mistakes at some point or another.
We all are separate individuals, and each of us has our own point of views and mindsets. Similarly, we are all flawed, and we inevitably end up making mistakes, particularly when we are hurt.
While this doesn't give one the excuse to abuse someone extensively, it does give you a reason to forgive the other person in the relationship. If you wish to enjoy a long and healthy relationship with someone you value deeply, then you will have to work on your ability to forgive.
How to seek forgiveness when relationships are involved? Watch this video to know more.
The significance and importance of forgiveness in a marriage
Forgiveness generally, is a healthy virtue to have. It is liberating. It helps you let go of resentment and hurt and finally move on from someone or something that hurt you. However, when it comes to marriage, forgiveness becomes even more important.
Why is forgiveness important in a relationship?
Stated simply, if you cannot forgive your partner for something they did that hurt you, chances are that your marriage or relationship may not be able to survive the resentment in the long term.
You may not even realize it, but you may end up pushing your partner away just because you are holding on to that hurt. This does not mean that you forgive them when you feel they have done something that just can't be forgiven, no matter what.
You should also not forgive your partner just because you do not want the problem to affect your marriage. In that case, you may say that you have forgiven them, but in your heart, you haven't, which will only lead to more problems in the future.
To understand more about the importance of forgiveness in a marriage, read this article.
5 common causes of relationship issues
As we talk about how forgiveness or the lack of it can cause relationship issues, it is also vital to understand what are some other causes of relationship issues. No relationship in the world is smooth or perfect. However, it doesn't mean it is not worth fighting for.
Relationship issues are not rare. However, understanding, communication, and commitment can help you overcome them and have a healthy, happy married life. To know more about some common causes of relationship issues, read this article.
10 benefits of forgiveness in romantic relationships
What are the benefits of forgiveness?
There are several physical and mental benefits of forgiveness. However, do you know that relationships can also enjoy the benefits of forgiveness? Here are some benefits of forgiveness in romantic relationships that you should know about.
1. More behavioral regulation
Couples that regularly practice forgiveness have shown more behavioral regulation. Moreover, they also show positive motivation towards their partner as well, which means that instead of having resentful behavior or holding a grudge, they actually drop the case.
Not only that, but they also work to maintain a positive relationship that involves less hatred, punishments, and hostility.
2. More vulnerability
When you are in the process of forgiving your partner, they also start to feel shame because of the pain they put you through.
The shame surfaces only because of vulnerability. When someone is angry or hurt, it is quite visible in their responses which also angers and hurts the other person, and as a result, the cycle keeps on going.
However, when we push back pain and give way to understanding, the result is a relationship open to vulnerability from both sides. Forgiveness ensures more vulnerability within the relationship, which is very crucial for emotional intimacy in a marriage. It may not be absolutely wrong to say that marriage and forgiveness go hand in hand.
3. More empathy in the relationship
When we empathize with our partner and figure out when we're in pain or feeling hurt, then we can truly forgive and set our hearts free while simultaneously strengthening the connection we have with our partners.
4. Forgiveness can pave the way to emotional healing
Several studies also show that forgiveness can pave the way to the emotional healing injuries. Forgiveness can help you get the closure you need and helps you heal and move on from a person or a situation that may have caused you hurt.
5. Forgiveness strengthens the relationship
Other benefits of forgiveness in a relationship also include enabling mutual empathy and encouraging relational resilience. All in all, it strengthens the relationship. Apart from restoring positive thoughts, forgiveness also restores positive behaviors and feelings.
In other words, forgiveness can restore the relationship to the state before the problem took place.
6. Improved mental health
When you forgive and let go of the resentment, hate, or worry you have been feeling, you will likely feel less anxious, happier, calmer, and more peaceful.
Forgiveness positively impacts your mental health, which in turn improves all your interpersonal relationships, including your relationship with your partner.

Related Reading: 

How to Talk to Your Partner About Mental Health
7. You become more accepting
Acceptance is something everyone seeks in their relationship or marriage. One of the ways in which people feel loved is when they feel accepted for who they are by their partners. Forgiveness is a way to make your partner feel more accepted and hence, more loved.
When you forgive someone, you are saying that you accept and love them, even when they are imperfect and more capable of making mistakes. You communicate that the person and your love for them is bigger than any mistake that needs to be forgiven.
Related Reading: 

Developing Acceptance Skills in a Relationship
8. Creates more trust
When you forgive your partner for something they did that hurt you, you tell them you trust them not to make the same mistake again. It gives your partner more room for vulnerability and strengthens your relationship's trust.
9. Helps let go of guilt
For the person who is seeking forgiveness, living with the guilt, especially if the partner does not forgive them, can be very heavy. However, when you forgive your partner, you tell them it is okay for them to let go of the guilt and start afresh.
10. Helps you stay positive
Forgiveness brings a lot of positivity to a person's life. It helps you let go of negativity or things you may be holding on for nothing. Holding on to any hurt, resentment, or hate harms only the person holding it, not others. Forgiveness and letting go brings a lot of positivity for the future and helps the relationship thrive.
Five tips to practice forgiveness in a relationship
Forgiveness in a relationship is crucial, as mentioned in the points above. It is not just important for a relationship to survive. Still, it also has various benefits that can help a relationship get better and recover from the setbacks it may have experienced due to events that require forgiveness in the first place.
But forgiving your partner for doing something that may have hurt you is easier said than done. You may need help and more direction when it comes to forgiving your partner. Here are some tips on how to practice forgiveness in a relationship that can help you. Read this article for more.
If you still find yourself struggling with forgiveness in a marriage, it may not be a bad idea to seek couples therapy for professional help.
Is forgiveness a two-way street?
Forgiveness, indeed, maybe a two-way street. Look at it this way. In any situation, there are likely to be at least two parties. When we talk about marriages or relationships, there are, for sure, two parties.
Regarding marriages and relationships, it is also safe to assume that everything cannot be one person's fault. While one person may have to shoulder most of the responsibility of the event that has caused damage to the relationship or their partner, it may be an amalgamation of various events or incidents that led to that.
In that case, forgiveness has to occur from both parties since both parties have been wronged or hurt by the other's actions. If only one person forgives the other while the other holds on to the hurt, the relationship will likely experience trouble sooner or later.
FAQs
Here are some frequently asked questions about forgiveness in a relationship.
Why is forgiveness the best form of love?
Forgiveness may be considered the best form of love because it goes on to show that the love someone has for the person they are forgiving is unconditional.
It says that you accept them for who they are. It also says that you do not expect them to be perfect. Forgiveness means you understand that the other person is human and bound to make mistakes.
However, it also means that you trust the person to learn from their mistake and not repeat it in the future. Trust and acceptance may be the most important underlying virtues of love; therefore, forgiveness is considered the best form of love.
Who forgives more in a relationship?
While this may vary from relationship to relationship, research suggests that women are likely to be more forgiving in relationships than men. Women are known to be more agreeable, have more empathy, and value relationships more.
Therefore, they may be more forgiving than men because they do not want to lose the relationship over hate, resentment, or hurt.
Other benefits of forgiveness
The benefits that forgiveness has over positive behaviors span outside of relationships; forgiveness is linked with charity donations, increased volunteerism, and similar altruistic behaviors.
There are some health benefits of forgiveness as well. Forgiveness is beneficial for the heart. It is suggested that forgiveness is related to blood pressure, lower heart rate, and stress relief. As a result, forgiving can provide long-term benefits to not only your heart but also to your overall health as well.
Forgiveness is also to be positively associated with different aspects of health. Forgiveness health benefits include significant differences in somatic complaints, fatigue, sleep quality, physical symptoms, and the medicines used.
As a result, the reduction in negative effects such as depressive symptoms strengthened conflict management and spirituality. Forgiveness also provides a person with stress relief, which, in turn, significantly impacts health overall.
The bottom line
Forgiveness in a relationship, as well as forgiveness in general, is beneficial for the body and mind, which is enough reason to work on letting go of the hurt and anger and forgiving the other person.
Remember that forgiveness is a process that helps people release anger and pain while also feeling less vulnerable and stronger. Keep in mind that outrageous behavior doesn't need to be tolerated, and it also isn't about agreeing with the other person's behavior.
However, forgiveness does give the person a chance to break the continuous cycle of resentment and hate and gives a chance to bring peace of mind that helps a person move forward.
Don't forget that forgiveness takes both effort and time and that practicing forgiveness is the foundation of a happy and healthy relationship.
Share this article on
Want to have a happier, healthier marriage?
If you feel disconnected or frustrated about the state of your marriage but want to avoid separation and/or divorce, the marriage.com course meant for married couples is an excellent resource to help you overcome the most challenging aspects of being married.
You May Also Like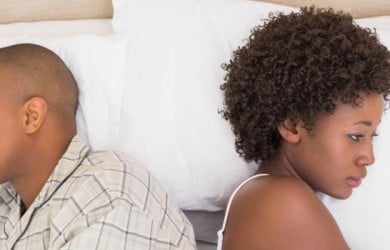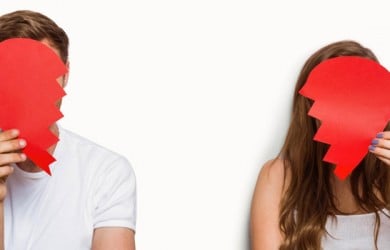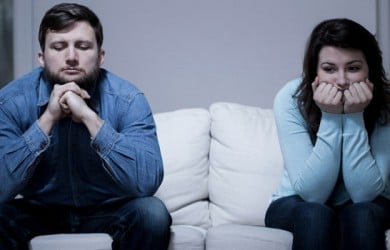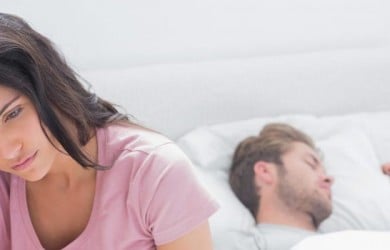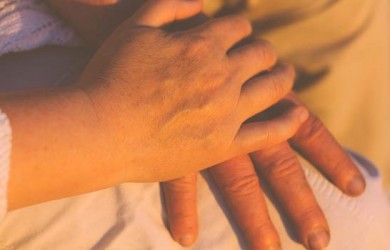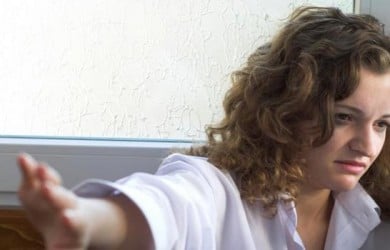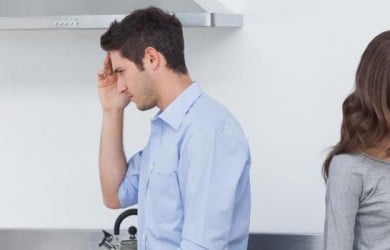 Popular Topics On Marriage Help