15 Ways to Feel Better When Someone Hurts You
"Truth is everybody is going to hurt you: you just gotta find the ones worth suffering for." Bob Marley
We all have been hurt by someone we love, someone close to our hearts. It's called life. But, as Bob Marley says, it's upon us if it's worth the suffering.
Experts, friends and even your family can advise you to bury your past and move ahead. Forget about the pain when someone hurts you and start a journey afresh.
However, it's never that easy. Someone said it right, the one whom we trust the most is the one who will break our trust.
You're hurt because it came from someone close to you. Someone you loved deeply and perhaps was dreaming of a better life together.
In this article, we'll find ways to feel better when someone you love deeply hurts you.
Why does love hurt so much?
We enter a relationship hoping for a happy ending. No one is ever ready to experience heartbreak.
After all, the last person we think of hurting us is our partners, right? When someone hurts you, you will feel like your heart is breaking.
That may be why it's called heartbreak.
Being hurt by someone you love is so painful because you've given your love, respect, and trust to this person. Yet, they were able to hurt you.
Therefore, it's hard to learn how to get over being hurt by the one person you thought would never do it.
15 ways to feel better when someone hurts you in relationships
What will you do when someone hurts you that badly? Is it even possible getting over someone who hurt you, especially when you've given everything in this relationship?
We have listed a few solutions that will help you gather the courage and guide you on how to restart your life like a new morning.
1. Identify your pain
This is one of the most difficult parts of the whole exercise; identifying the pain. Often people fail to do so as they're unaware of it. They know something is bothering them to the core but aren't aware of what it is.
This also happens as they have accepted the situation as they're. For instance, someone in a toxic relationship has accepted it as their fate and ignores all the possible things causing them pain. Hence, the first step towards solace is to identify the pain.
Related Reading: 

Couples in Pain: How to Communicate for Better Intimacy
2. Expressing the pain
What do you generally do when someone hurts you? Maintain silence and let the person hurt you or confront them for their actions. There are both kinds of people. We wouldn't recommend something that's not in your character as it might put you under pressure instead of helping you.
So, if you're the one who maintains silence, then don't let the emotion suffer you from inside.
Please write it down somewhere, maybe in a journal, or speak to someone close.
Keeping the negative emotions inside isn't going to help you at all. If you're the latter individual, you're doing the right thing by confronting the individual.
3. Settle your emotions
You've identified your pain and have either expressed it or confronted the individual. But you will need more time to settle everything. There may be an emotional typhoon that you need to settle before moving ahead.
Make distance from the one hurting you. Spend quality time with your family and friends, who will help you settle down with your emotional pain.
Connect with positive people as they observe things and show their positive outcomes.
4. Acceptance
Happiness and sadness are the rules of the world. Every individual goes through this. The only way to escape is to accept the situation the way they are and move ahead.
When someone hurts you, please take it as a part of a plan. Accept the situation, the reason and move on. Don't blame yourself for what happened. You have the right to be happy, and let no one take that away from you.
5. Stay in the present
It's normal to have the past flashing right in front of your eye. You've spent some good time with that individual; it's bound to happen. It's just the mind is going through a sudden change and is trying to recall all the past beautiful things.
The best way to avoid or overcome this is to live in the present.
Refrain from diving deep into the past and ruining your present. What happened was past; what's there right now is present.
Accept it, cherish it, and try to move on. It may be difficult in the beginning, but certainly not impossible.
6. Stop rewinding what happened
People will walk up to you to ask what happened and why you are sad. If you're trying to be over your past, stop rewinding what happened to you. That's why we suggested writing down a journal, as it would help the memory go weak once it's out of the mind.
The more you rewind or express your grief to people, the more you tend to feel the pain. So, bury your past and forget it as a bad dream. Things go wrong with everyone, but life goes on.
Related Reading: 

What Happens When There Is Lack of Attention in Relationship?
7. It's never you
When someone hurts you, the first thing you might do is blame yourself for what happened.
A relationship is like a cart; you need two wheels to move it further. If one breaks down, the cart won't be able to move ahead. Likewise, it's never about "I" or "Me"; instead, it's about "Us" and "We."
So, stop blaming yourself for what happened. You may be at fault, but you were not solely responsible for things to go wrong. The sooner you accept it, the better you will feel and be able to overcome the entire situation.
8. Start focusing on yourself
You'll feel all the pain and betrayal when someone hurts you deeply. Sometimes, you will feel you're left with nothing.
However, healing from hurt will always start with you and not from anyone else, even from the one who broke your heart.
Some people, though hurt, will still put others first. That will not do you any good. Instead, your feelings will become invalid; sometimes, the person who hurt you might think you're just okay.
It's time to focus on yourself and know what you need to heal.
9. Go and meet new people
What happens when people hurt you? Sometimes, it becomes too traumatic that you don't want to go out and even meet new people.
However, this might hinder how you deal with hurt feelings. Instead of fearing meeting new people, go and meet new people.
Your life doesn't revolve around the person who hurt you, so hang out with different people.
It's not just about having fun; it's about being able to talk to other people and learn life lessons from them.
10. Set boundaries
An important part of healing after someone has hurt you is to take the time to set emotional, physical and communication boundaries with the people who have hurt you.
A person who has hurt you before might hurt you again, if you allow them back into your life. Do what is healthy for your emotional and physical well being, even if it means eliminating certain people from your life.
Related Reading: 

15 Ways of Setting Boundaries in a New Relationship
11. Talk to your family and friends
Someone getting hurt will always need someone to talk to. If you don't talk to someone you trust, you'll feel like your heart will explode.
The pain could be unbearable. That is why you can turn to your family and friends. Make sure you can trust these people and they will give you pieces of advice that matter.
Sometimes, their point of view could also help you understand the said situation.
They may not fix your problem, but having someone to talk to will help.
Related Reading: 

12 Things to Never Tell Your Friends About Your Relationship
12. Practice self-love and self-compassion
Now, more than ever, you need to focus on self-love, self-compassion, and self-respect. Aside from putting yourself first, you also need to make sure that you work on yourself.
The people who hurt you may never understand the effect that it would have on you and your mental health. So, what now? Would you just let it be and move on if they say sorry?
Don't allow this to be a trend, and do this. Practice these three in your life, and you'll know what you deserve and should tolerate.
Robin Sharma is a globally respected humanitarian who wrote the #1 international bestseller and talks about how you can grow self-love in this video:
13. Try to stay positive
Okay, someone hurt you, and it's so painful, so how can you stay positive?
Even in your darkest hour, you can still try to be positive. Of course, when someone hurts you, each situation is unique.
For example, you parted ways with the person who hurt you. Just think of the painful situation as an early call before you find yourself trapped in a toxic relationship.
You may not see this if the wound is fresh, but you will soon.
14. Find a coping mechanism
When people hurt you, you may feel like they have shattered your world into pieces.
You may lose the ability to see happy moments or even be filled with anger. This will only destroy you, not unless you learn how to cope.
We all have different ways of coping with pain. Some people want to stay away and be alone, while others would rather surround themselves with people they trust.
Other people would turn to God and devote their time to healing and praise. Find one that will help you cope and it will make healing easier.
15. Seek professional help
What if, even though someone hurts you in your relationship, you still choose to work on it? This is where relationship counseling comes in.
Getting over someone who hurt you is difficult, but if the two of you choose to be together, let someone professionally help you with your healing.
Therapy is where you can address the hurt, past issues, and how you can work on your future without returning to the past hurt you've experienced.
Commonly asked questions
How do you feel when someone hurts your feelings?
When someone hurts you, you'll feel shocked at first. Some may even be in denial.
How could the person you love and treasure break your heart? Maybe there's a reason.
Unfortunately, even the person who promises you the world can hurt you. When that happens, your entire world, your dreams, and the wall of love you've built come crashing down.
It's called heartbreak because your heart feels like it's being broken into many pieces.
After the pain comes the emptiness and the healing process, but this progress will depend on how you handle the situation.
Can we avoid getting hurt in relationships?
Is it even possible to prevent yourself from getting hurt? Even the longest relationship could not guarantee a life without disappointment or hurt.
We can't guarantee that we won't experience hurt from the people we love. But, if you ask if we can prevent it, we can try.
Start with open communication. Talk about dreams, your day, criticisms, and even your resentments. Aside from these, let us remember to practice respect for each other and love.
These may not guarantee a relationship without hurt, but they can help build a stronger relationship.
Conclusion
We understand what emotions one goes through when they're deeply hurt. But this is just a part of life.
People would come forward and advise you of all possible ways to overcome the pain, but until you decide to, no one can help. So, don't feel bad about what happened. Gather all the pieces again and start afresh.
Share this article on
Want to have a happier, healthier marriage?
If you feel disconnected or frustrated about the state of your marriage but want to avoid separation and/or divorce, the marriage.com course meant for married couples is an excellent resource to help you overcome the most challenging aspects of being married.
Learn More On This Topic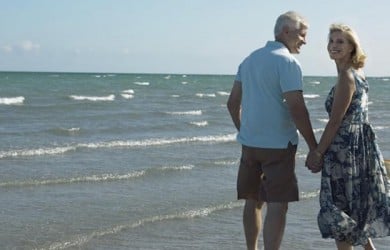 You May Also Like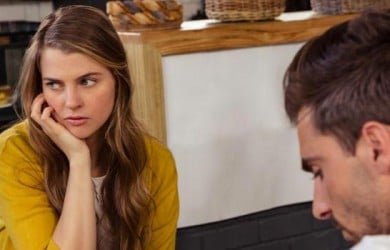 Popular Topics On Married Life