How to Let Go of Regret & Start Forgiving Yourself- 10 Ways
You decide to go to bed and close your eyes, and then a random thought crosses your mind. Here we go again.
"What could have happened if I took that job opportunity abroad? Maybe, I am already rich. I regret my decision. Look at me now."
Yes, regrets. We all have them, and it's a fact of life. Regrets, such as choosing the wrong course, not applying for your dream job, and not fighting for the love of your life, and so much more.
All of us have regrets in life, but do you know how to let go of regrets?
How regrets influence our thinking and our future
Learning how to not regret your past mistakes or choices is not the right way of approaching this subject. Regret itself is not a bad thing. In fact, with the right mindset, regrets can even push us to be better and take action.
Scenario:
A mother who's too focused on completing her household chores gets irritated with the slightest sound of her child playing. Whenever her child asks her to play, she shrugs him off and continues to work. She then sees a video about a social experiment showing how children feel about being neglected.
She then realizes her mistakes and regrets – those household chores can wait, but the time you spend with your kid is precious. This realization changes her, and she starts spending more time with her son.
However, for some people, regrets can actually control their lives.
When thoughts of regrets become uncontrollable, it becomes destructive and can even influence your future. Not knowing how to let go of regrets can cause some people to become too afraid of their future decisions.
Regrets can paralyze you into moving forward with your life.
If you don't start letting go of regrets, it will control you and your life. It's like a mirror that you are constantly checking, trying to see what could have been and trying to imagine yourself correcting your regrets.
If you want to know how to stop regretting the past and start moving forward, then here are ten tips for you.
How to let go of regrets: 10 ways
Read, understand, and apply these ten tips on how to stop regretting and start moving on with your life.
1. Feel your emotions
While some people would convince us not to dwell on negative emotions or our regrets, we beg to differ.
Allow yourself to feel the emotion you're feeling. Don't suppress it because it will only make matters worse.
We have emotions for a reason, and it's never wrong to allow yourself to mourn over relationship regrets or even that investment that you didn't take seriously.
Also Try: Am I Emotionally Attached to Him Quiz
2. Create a journal
If you want to forget something you regret, write it down. Seriously.
Creating a journal can help a lot. For example, you deeply regret a career choice that you made five long years ago, write it, followed by your realizations and the lessons that you have learned from this thought.
You can also put quotes to help you get rid of regrets. So, the next time you have thoughts about your regrets, just get your journal and pour your thoughts into it.
3. Talk to someone you trust
Regretting the past is hard, especially when you feel like you're all alone in your battle.
By keeping all this to yourself, the regrets, guilt, and other intrusive thoughts can take a toll on your mental health. Don't punish yourself like this.
You have your family and your friends who are just waiting for you to call them. One call can make you feel so much better.
Talk to someone you trust. It helps to simply have someone who you know won't judge you. If you have people who support you, the process of how to let go of regrets can be lighter.
Related Reading: How to Date Someone With Trust Issues
4. Say "sorry" to yourself
Sometimes, the best way to get over regrets is to say sorry to yourself.
Apologizing to yourself is not weird. In fact, it's a crucial part of moving on.
If you feel guilty for not pursuing your studies and feel like you're having a hard time finding a job because of that decision, then apologize to yourself.
Once you learn to forgive yourself, you will start closing that part of your past, and you'll start moving on.
5. Love yourself
Learning to accept yourself and loving yourself can change your life.
If you continuously live a life of self-discrimination, regrets, and envy, you won't be able to move on.
Love yourself enough to forgive yourself for your past mistakes, all the wrong decisions that you've made, and even the bad thoughts that have been haunting you.
If you love someone, you will do your best to protect, care for, and make this person happy, right?
Look in the mirror – that's the person who needs your love the most. Don't live a life of lost love and regrets. Instead, flourish and grow.
Self-love and mental health are both important.
Related Reading: 25 Ways to Love Someone Deeply
6. Always be grateful
A grateful mindset gives us a happy life.
Is this connected to how to let go of regrets? It is, and it plays a major role in helping you get past those regrets.
If you wake up and see how blessed you are, and you start being thankful for all the things that you have, then wouldn't your life be happier?
Instead of focusing on the things that you can no longer bring back, be thankful for all the things that you have now.
Remember, you're very fortunate because you have a chance to grow and plan for your future.
7. Distract yourself
Is it that time of the day where thoughts of regrets start coming back again?
Is this something that has been happening for a while? Then, it's time to distract yourself from these intrusive thoughts.
We're still fighting the pandemic, and we all know that most of us have to deal with staying at home, and that means more time to overthink.
Break this routine before it breaks you!
Don't regret spending your precious time thinking about regret, get it?
Instead, find a new hobby. If you have always wanted to try baking, this is your chance. If you love singing, then sing your heart out!
This will not only help you move on from your past regrets, but it will also teach you to forget all the regrets that are bound to follow. It's your life – live it!
Also Try: How Good Am I in Bed Quiz
8. Learn to let go
Holding on to regret and guilt will not help your future. Remember this.
Sure, you made mistakes, even huge ones, but will you let this ruin your future as well? As you learn to forgive yourself and realize how much you love yourself, then that's enough to decide to let go.
You can't change the past, but you have the gift of your future.
Check out this video to learn more about the power of letting go:

9. Turn regrets into learning opportunities
Heal and learn how to let go of regrets by using them as learning opportunities.
Remember your journal? Use that to look back and realize what you could have done better, and use that as you face your future.
If you were too shy to apply for a job, use that to grow and be a better person with confidence.
Use them to grow and make better choices.
Related Reading: How to Turn Conflicts Into an Opportunity for Building Intimacy
10. Focus on your future
Dwelling in your past regrets won't help you land a high-paying job, nor will it help you get closer to the woman of your dreams.
They are just there to take your time and even your peace of mind.
It's enough to regret one decision, don't let this ruin your future as well. Focus on what is important.
Focus on your growth, your goals, and the people who love you.
During a pandemic, it's hard to make dreams come true, but it's not impossible. In fact, it can give you new ideas to try and who knows, you might be the next pastry maker in your city!
Conclusion
Life is not easy. It gives us situations that will test us, and sometimes, we don't make the best decisions in life.
Some decisions lead to bad outcomes, and that's where regrets sink in.
It's sad to realize that you've failed to make the right decision, but what's worse is to dwell on the past. Don't spend your valuable time looking back on those wrong decisions.
Instead, learn to grow.
Learn to use those regrets as opportunities for growth and from there, show everyone, especially yourself, that you are now better.
Learning how to let go of regrets is not that easy, but it's not impossible. How we think will not just influence our decision, but it will also have a huge impact on our future.
Practice affirmations. Love yourself, forgive yourself, believe in yourself, be grateful, and you'll see how negative thoughts would just disappear.
Be proud of what you've become – a wiser person who wants to have a better future.
Share this article on
Want to have a happier, healthier marriage?
If you feel disconnected or frustrated about the state of your marriage but want to avoid separation and/or divorce, the marriage.com course meant for married couples is an excellent resource to help you overcome the most challenging aspects of being married.
You May Also Like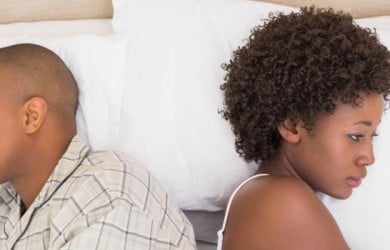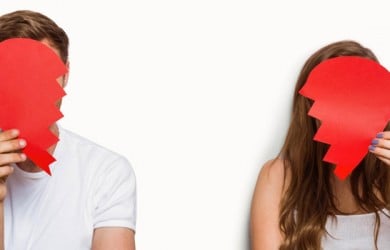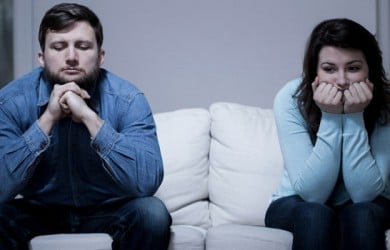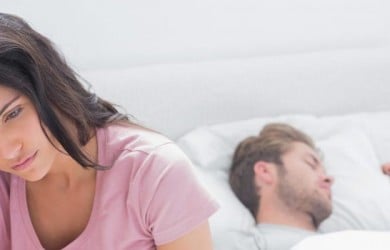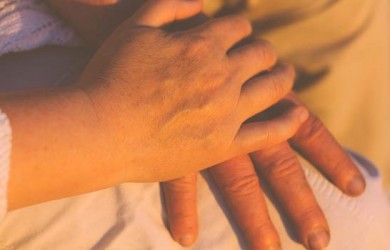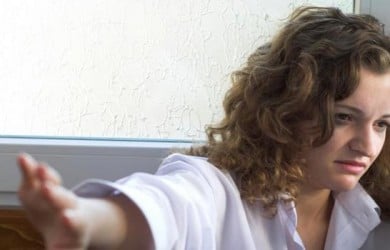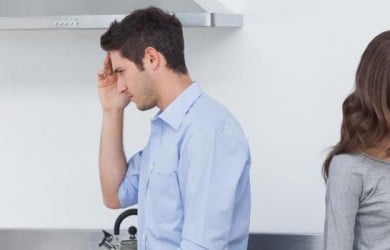 Popular Topics On Marriage Help