How to Apologize to Someone You Hurt?
We never plan to hurt someone, especially those who we love.
However, there are times when unknowingly, we end up hurting someone's feelings. Though we practice 'I Love You' a lot of times, we never practice apologizing for someone.
Should you just say I am sorry, or should you do something that will uplift your partner's mood? How to apologize to someone you hurt? Let's have a look.
What is an apology?
What is the definition of an apology? An apology is a statement that expresses remorse. It acknowledges that your actions or words may have hurt someone.
You can use words and actions to truly apologize without saying sorry to someone.
Why should you apologize?
What to do when you've hurt someone?
The feeling "I want to apologize" from within is an important emotion. Apologizing is important. Not just because it helps you keep the relationship secure, but it also puts your mind and heart at ease. Knowing you have hurt someone and not done anything to redeem yourself can be a heavy burden.
Apologizing also helps you improve your behavior and not make the same mistakes that might hurt someone.
What are the consequences of not apologizing?
Not apologizing for your mistakes can have a lot of repercussions. It can damage your relationships with people whom you might have hurt. Not apologizing damages your reputation and changes the way people think about you or look at you in future relationships.
If you do not take responsibility for your actions, people might not want to deal with you at all.
Related Reading: 

10 Different Behaviors That Ruin a Relationship
Why is it so hard to apologize?
Apologies are difficult because the person you may have hurt may not communicate this to you comfortably. You may have trouble knowing and understanding what might have hurt them. Knowing that there is a need to apologize is, in itself, complicated.
Even after you know that you need to apologize to someone, apologizing may not be easy. You might feel unsure if there is even a need to apologize.
Some people may feel embarrassed or shameful for their words and actions, and therefore, may find it difficult to face someone they have hurt.
10 sincere ways to apologize to someone you hurt
How to say sorry? If you feel you have hurt someone, you must be wondering how to apologize to someone you love. An apology can go a long way and save relationships.
1. Never say 'I put myself in your shoe'
What to say to someone you've hurt?
One of the common mistakes that most people commit while apologizing is when they use 'If I put myself in your shoe/place.'
Honestly, this looks better in reel than in real life.
You can't feel the pain or discomfort the person is going through. It's all a dramatic line that should be avoided as much as possible during apologizing. So, avoid saying this phrase if you don't want to upset your loved ones.
Related Reading:

 Marriage Tips To Save Your Relationship
2. Acknowledging your mistake
How to get someone to forgive you for hurting them?
Until you're not sure what you have done to hurt someone you love, why apologize.
The entire foundation of saying sorry is based on the fact that you acknowledge your mistake. Unless you're not sure what mistake you've committed, there is no point in apologizing. So, make sure that you're well aware of your mistakes and are ready to acknowledge them.
3. Make this right along with saying sorry
How to make it up to someone you hurt? Saying sorry to someone you hurt? Along with apologizing to them and saying that you're sorry, you should also suggest something to make it up to them.
Sometimes the damage is such that you need to do something to forgive yourself for your mistake. So, while you're apologizing, be prepared to offer them something to uplift their mood.
4. There is no place for 'but' while apologizing
What to do when you hurt someone you love?
We understand that you want to know ways to apologize to someone you've hurt, but the placement of 'but' changes the entire meaning of the sentence, right?
This is what happens when you're apologizing to someone. You're asking for forgiveness because you've hurt your loved one. Forgiveness is more than saying sorry. When you're doing so, there is no space for 'but' at all.
The moment you use 'but' in your sentence, it conveys that you're not truly sorry and are trying to defend yourself for your actions.
So, avoid the 'but.'
Related Reading:

 5 Qualities of Forgiveness in Marriage
5. Take complete responsibility for your action
You have committed the mistake; no one else has done it on behalf of you. Simply saying "I'm sorry for hurting your feelings" can go a long way.
So while apologizing, make sure that you take complete responsibility for your actions. What is the best way to apologize to someone you hurt?
Don't try to pass on the responsibility to someone else or involve them in your mistake. You want to sound like a grown-up person who is responsible for their actions.
So, be one and take responsibility.
6. Promise that you won't repeat it
When you're saying sorry or apologizing, you're giving an assurance that you won't repeat it.
So, along with saying sorry, make sure you express this as well. This assurance shows that you care about your partner and don't want to hurt them in any way by repeating the same mistake.
7. Be authentic while apologizing
People can make out when you're sorry about something, or you're just saying for the sake of it.
While apologizing, you must sound like you're sorry for what happened. Unless you're sorry about it, nothing can work.
The feeling will come only when you've acknowledged your mistake and are taking complete responsibility for your action.
The moment you are authentic, apologizing gets easy, and you can expect early forgiveness.
8. Don't make excuses
As said above, when you're using 'but' while apologizing, you're defending yourself.
Likewise, when you use any kind of excuse, you're trying to say that it's not entirely your fault and you're not sorry for what you've done. This isn't the right way of apologizing and might take things to a different new level.
You surely don't want to escalate things like this. So, never use excuses while apologizing to someone you have hurt.
Related Reading: 

10 Excuses You'll Hear from Cheating Men
9. Never expect immediate forgiveness
Most people think of immediate forgiveness while apologizing. Well, it's right, and you should never expect it.
After apologizing, give them their space to come out of it. They were hurt, and it would take time to recover from that pain.
Expecting immediate forgiveness shows you don't respect their emotions, and all you care about is yourself. If you've apologized correctly, they will forgive you. It's just a matter of time.
You must be aware of how to apologize to someone you've hurt so that they can forgive you easily. Listed above are some points that will help you seek forgiveness and will bring you both close to each other again.
Mistakes happen, but when you acknowledge and apologize for it, it shows how much that person matters to you.
10. Explain what you have learned from this experience
While apologizing, if you tell the person what you have done wrong and what you have learned from this experience, it might make them feel that you are sorry.
Tell them how this has helped you understand things deeply and what you would like to do the next time differently.
To understand more about how to render an effective apology, watch this video.
How to promise it won't happen again
When you make a mistake, the ultimate goal of apologizing is to ensure that you do not repeat it. While you can tell the person you have hurt verbally that it will not happen again, they might need a promise from you.
You can promise them that it will never happen again by making up to them with your actions. You need to understand that if they are hurt by something you have done or said, they may need time to trust you again.
Related Reading: 

50 Romantic Promises For Your Girlfriend
Bottom line
Apologizing for your mistakes in relationships is essential. It tells the other person that you care about them and do not take them for granted. At the same time, apologizing in the right way is very important. If not done correctly, it can cost you relationships and your reputation.
Share this article on
Want to have a happier, healthier marriage?
If you feel disconnected or frustrated about the state of your marriage but want to avoid separation and/or divorce, the marriage.com course meant for married couples is an excellent resource to help you overcome the most challenging aspects of being married.
More On This Topic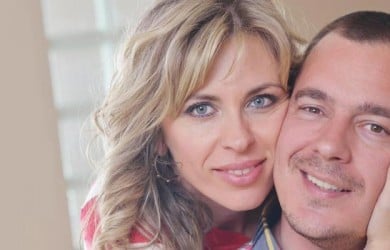 Recent Articles
You May Also Like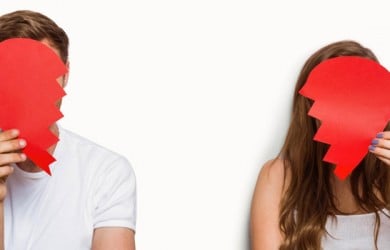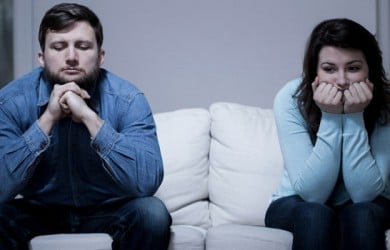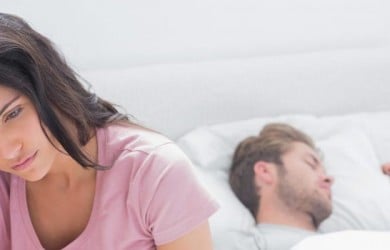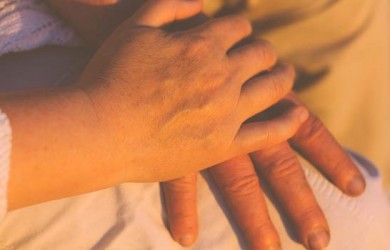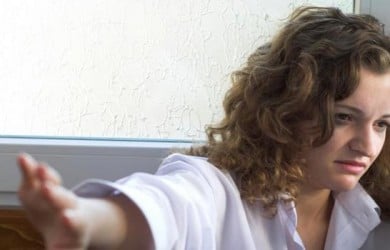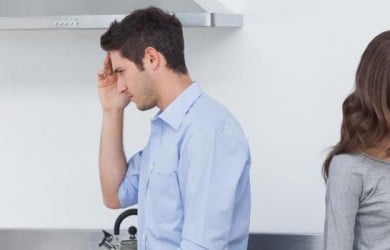 Popular Topics On Marriage Help