5 Benefits of Spending Time With Family
In today's competitive world, we all are running worried to keep ourselves afloat and sustain our families.
As parents, we are trying to strike a balance between work and home, and our kids are trying to match up to their pace with the constantly growing competition. In this entire hustle-bustle of life, we are missing out on spending quality time with the family.
We have forgotten the importance of spending time with family and why it is important.
For us, the definition of spending time with family is confined to meeting at the dinner table. However, this doesn't define its purpose. To spend quality time with family means going out, doing activities together and exploring new places.
Let's have a look at how spending time with family benefits you and how you can do it.
Benefits of spending time with family
Spending time with family may seem unproductive or mundane but the truth is that it has many health benefits. It can improve your day, as well as have a positive effect on your mental and physical health.
Here are some benefits that spending time with family has on your life:
1. Strengthen the bond
As discussed above, today every member of the family is busy putting their life in a straight line. They're struggling and are going through a lot of stress and pressure, mentally and physically.
In such a scenario, by not spending enough quality time with family, they're missing out on an important aspect of their life, a pillar of strength, their family.
So, by spending some good time with family, they're reinventing their relationship with their family. After all, our family is our pillar of strength and will stand with us in any circumstances, no matter what.
2. They all matter
The definition of parenting doesn't imply providing comfortable living and meeting their daily needs.
It's far more than that.
It means to be with them and supporting them emotionally and mentally. When, as parents, you make yourself busy in life and distance yourself from your kids and family, you send out the wrong message.
However, when you take out time from your busy schedule and spend some time with them, you tell them that they matter. This sends out a right and strong message, which further strengthens your bond with them.
3. Learning new things
Learning is never a one-way route.
It's a two-way process. Whilst you're teaching your kid something, you end up learning a new thing. By spending time with family, you're ensuring that the learning curve exists in your family and your kid learns new things from you as you do from them.
You are a part of their life and are aware of all the new things they're discovering in their life as they're growing up. It is remarkable to be their childhood and growth.
4. Passing tradition
When you spend time with your family, especially with your kids, you pass on the family tradition.
This is how you've learned about them, and this is how you're supposed to pass it on to the next generation. Family traditions are important as your tradition might not be similar to a family staying next door.
So, make sure you do take out time from your daily schedule to have some quality time with your family.
5 ways to spend time with family
1. Ensure you meet at the dinner table, no matter what
Encourage 'dinner time is family time.'
Today, most kids and parents keep checking their mobile phones despite being at the dinner table. It's not only rude, but it also gives out the message that something else is far more important than your family. Don't let your phone distract you from spending time with your family. Make this a rule and abide by it.
2. Go often on a holidays or weekend getaways
Everyone needs free time from work and regular daily life. That's why it's good to go out on a family holiday or weekend getaways together. Choose a place where there are activities or someplace quiet.
Spending more time with family outside of the usual environment will bring you all close to each other. Besides, experts do suggest that one must take holidays to refresh themselves.
3. Start involving your kids in daily household chores
We all want our kids to learn things and be independent.
However, we fail to spend much time with them. Daily interactions can bring a lot of change in your relationship with them. For instance, if you want something to be fixed, involve them.
If you're going out for a household shopping, take them along with you. These small moments of spending time with family can result in big things.
4. Read together or get involved in their school project
Kids learn from us.
If you want them to participate in household chores and help you in the kitchen, you have to help them with their school project or read out a book before they go to bed.
These small gestures and activities will send out a huge message. They would see your involvement in their life and would want to get involved in yours. Plus, this is another way of passing on the family tradition to your kids.
5. Go for a post-dinner walk or do exercises together
Another way to strengthen the family bond is to do some physical activity together.
For instance, if you have a habit of going out for a post-dinner walk, take your kids along with you; or you all can join a gym or get involved in some physical exercise together. This way, you're not only teaching them the importance of staying healthy, but you're also spending time with family.
Final thoughts
You may not realize what a toll life is taking on you until you reach a breaking point. However it is better if you let off steam regularly by spending time with your family.
When you spend time with your family it can enhance your familial relations, while also having a positive impact on your mental health simultaneously.
Share this article on
Want to have a happier, healthier marriage?
If you feel disconnected or frustrated about the state of your marriage but want to avoid separation and/or divorce, the marriage.com course meant for married couples is an excellent resource to help you overcome the most challenging aspects of being married.
More On This Topic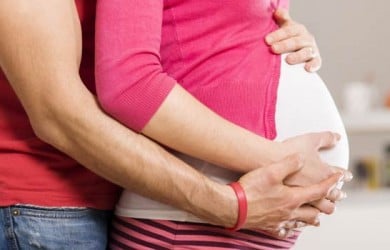 You May Also Like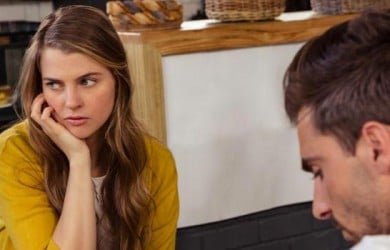 Popular Topics On Married Life