How to Say Sorry (Apologize) to Your Husband
An apology is crucial in marriage to show remorse or regret for something you said or did. Do you want to know how to apologize to your husband? Keep reading this article.
Every relationship has its ups and downs. Today, you might enjoy your relationship with lovely, caring, and happy moments. Sometimes, however, you will have to put up with arguments and disputes here and there. Disagreements aren't a big deal, so don't beat yourself up for them.
Thankfully, you have realized your mistake and want to apologize. However, you don't know how to apologize to your husband. Fortunately for you, we understand how you feel at this period. That's why we've gone out of our way to compile the best apology letter and emotional sorry messages for your husband.
7 steps to saying sorry to your husband
If you want to know how to say sorry to someone you hurt or how to apologize to your husband, there are steps you must take. It's not just enough to write a lengthy apology letter to your husband after a fight. You must take the actions that will let him know you are genuinely sorry for what you did. Here are the steps:
1. Calm down
The best way to settle a dispute with your spouse is to be patient. Don't rush to apologize or make any rash decisions. You can calm down by taking a long walk, moving out of the fight scene, or jogging. That will allow you to assess the situation and help you relax.
2. Understand why you are your partner are fighting
Before you write that sorry message to your husband, know the cause of the fight, that's because the cause of the dispute might not be a big deal.
However, couples may get carried away. Knowing the root of the problem helps you understand how to apologize to your husband after a fight.
Related Reading: 

How Seeing Things From Your Partner's Perspective Can Boost Your Love
3. Admit you are wrong
While you seek how to forgive your husband for saying hurtful things, it may be challenging to take responsibility for your role in the fight. Therefore, before writing the best apology letter to your husband, you must admit you are wrong.
Meanwhile, you can't just say, "I know I'm wrong." You should search your heart and ask if you regret what you did. If you do, then you want his forgiveness. If not, apologizing won't change anything.
4. Let him know you hurt his feelings
Owning your fault is one thing. However, you must admit that you hurt your spouse's feelings. That will reassure him that you aren't just apologizing but because you know he isn't happy. Your admission of hurting him means you want to make him feel better.
5. Be sincere in your apology
"Should I write an apology letter to my husband for hurting him?" You can if you truly believe you should beg for his forgiveness. For example, writing a forgiveness letter to a cheating husband who claimed it was your fault might be hard to be sincere with your apology letter.
It's wrong to apologize if you don't believe in it. Otherwise, you will end up fighting again. So, please explain why you acted the way you did truthfully and beg for his forgiveness.
6. Let your action speak for you more
"Actions speak louder than voice." If you want to know how to apologize to your husband, you must show how sorry you are for your actions. You can't write emotional sorry messages for your husband or promise to stop behaving in a certain way and then return to your words.
7. Be clear that you didn't want to hurt your husband
Your husband already knows people make mistakes. But he should know you didn't want to hurt him. Many things happen in the heat of an argument in a relationship, such as exchanging hurtful words.
Eventually, you will realize that it was your emotions taking over. Now that you want to apologize, let your husband know it wasn't intentional.
7 complimentary ways to apologize to your spouse
Buy your spouse one of their favorite gifts. You may do this repeatedly to establish that you are genuinely sorry.

Help your partner with house chores

, like cleaning their clothes, shoes, or bags. Relieving your spouse off some duties is helpful.

Maintaining

physical contact

after a fight with your husband helps to strengthen your bond. After apologizing, you can give your spouse a long hug. However, if your spouse makes it clear that they don't want to be touched, don't force them.

Make a promise that is worth looking forward to. For example, you can promise your husband that you will always calm down before you make any conclusion.

Cook your husband's favorite dish. Even if he is so mad at you, a yummy plate of their best meal after an apology letter might help calm him down.

Respect your husband, not just through your expressions but also in your actions.

Finally, ensure you have a conversation on how to settle disputes moving forward in your relationship.
5 things you should not do when apologizing
It will help if you avoid using statements that can worsen your relationship. So here are some things that you can avoid while apologizing.
1. Don't belittle your partner
How to apologize to your partner after a fight? Don't belittle him. Remember, when you ask someone for forgiveness, it's not about you anymore but about them. Don't look down on him because of his current status, then use it to justify your offense.
Related Reading: 

How to Apologize to Someone You Hurt?
2. Don't make excuses
The reason for apologizing to your husband is that you regret your action. You are not genuinely sorry if you make excuses for your efforts. Regardless of how "right" you feel, it would help if you validated another person's perception of it.
Learn how not to be defensive in this video:
3. Don't use the word "but"
The word "but" nullifies whatever was said before. It shows you are not as remorseful as you claim to be. For example, "I am sorry for my actions, but…."
4. Be truly sorry
How do I apologize to my husband? Don't just ask for forgiveness because it's the norm. Do so because you genuinely want his forgiveness. If you feel otherwise, then don't apologize.
5. Don't dismiss your spouse's feelings
We all come from different backgrounds. As such, our reactions to issues will be different. When you tell your husband not to feel a certain way, you are saying his feelings are invalid. It's disrespectful, and he might not pardon you.
3 simple templates you can use to apologize
How do I write an apology letter to my husband for hurting him? If you can't find the right way to paint heart-touching sorry images for your husband, the templates below can put you in the right direction:
Template 1:
Forgive me for (express what you did) and how it made you feel. It will never repeat itself.
Template 2:
I was wrong and will (make a promise never to repeat what made him angry again).
Template 3:
I feel nothing, and I take full responsibility for my actions. I will (say what you will do to improve things in the future).
5 apology letters to send to your husband for hurting him
How do I apologize to my husband? You may write a letter of apology to your husband using paper or typing it on your phone. Regardless, these apology letters guide you on how to apologize to your husband after a fight. Here they are:
My darling husband, seeing the pain in your eyes ever since we had that fight breaks my heart. I admit that my words seem horrible and uncalled for. Therefore, I am asking for your forgiveness. I promise it will never happen again.

My dear (your husband's name), living through these past few days has been hard for me because of our disagreement. I shouldn't have insulted you. It is disrespectful. Please forgive me.

Please accept my best apology letter. I never meant to hurt you with those words. It's my fault that I let my emotions get the best of me. Please let go of your anger.

I feel sorry for acting the way I did earlier. It doesn't portray the real me, but I wasn't thinking well. I hope my apology makes you feel better. I promise to be a changed person.

I know it's hard to forgive my rudeness lately. I want you to know my behavior wasn't intentional. I promise to change my behavior henceforth. Please let bygones be bygones, my sweetheart.
10+ sorry messages for your husband
How can I write an apology letter to my husband for hurting him? You can use the below sorry messages for your husband.
All that matters is that I am very sorry for my attitude these days. I have realized how it made you feel. Please pardon me, and let's return to being the best lovers.

Please forgive my disrespectful behavior. I am at fault and want things to get better. You are the best husband in the world, and I am not exaggerating.

My dear husband, I regret the way I treated you. I want to make you feel better if you allow me. But, please forgive me.

Marrying you was the best decision, and I don't take it for granted. I know I have wronged and hurt you many times. I only ask that you try to forgive me.

Being your wife is the best thing that ever happened to me. My behavior yesterday was not appropriate. I truly regret it, and I'm sorry. Please pardon my attitude.

I'm sorry for not telling you about my plans. It shows I don't value you. Forgive me.

I am sorry for being insensitive towards your emotions. All I want right now is your forgiveness. I promise to make you feel better.

I know it may be difficult to forgive me after saying those hurtful words. I can only hope you realize how remorseful I feel. Accept my apology, sweetheart.

I'm sincerely sorry for hurting you, husband. All I can ask you is that you forgive me. Let's get back to being the best couple. Love you!

Baby, I'm sorry for how I reacted. I promise such will never repeat itself.

My dear husband, I can't bear to keep seeing how much I hurt you. I have no excuse for my behavior. So, please forgive me.

I have missed our moments together ever since we fought. I let others' opinions affect my relationship. Please forgive me.

I'm sorry about how I made you feel last night. Since we married, your presence in my life has been fulfilling and rewarding. Therefore, I wouldn't want to jeopardize that by disrespecting you. Excuse my behavior, please.

Our smooth relationship has been the best thing ever for me. The way I acted last week threatened to destroy us. I promise not to hurt you again. I am sorry.

If you could peep into my heart right now, you would know how sorry I am. Please forgive me; I promise it will be the last time.

Darling husband, I made a mistake that shouldn't have happened in the first place. For that, I am deeply sorry.
Takeaway
If you know how to apologize to your husband correctly, you have solved half of your marriage problems. Regardless of what you did, your husband might forgive you if you compose emotional, sorry messages.
You may also paint heart-touching sorry images for your husband. Another option on how to apologize to your husband is to consult a marriage counselor or therapist.
Share this article on
Want to have a happier, healthier marriage?
If you feel disconnected or frustrated about the state of your marriage but want to avoid separation and/or divorce, the marriage.com course meant for married couples is an excellent resource to help you overcome the most challenging aspects of being married.
More On This Topic
Recent Articles
You May Also Like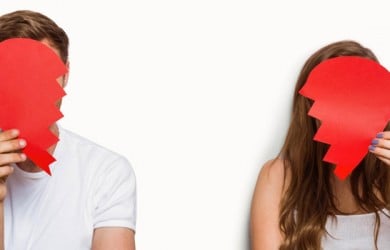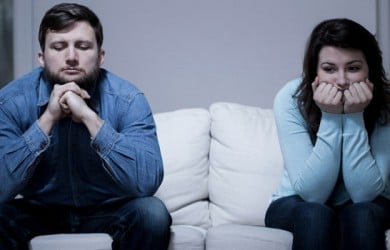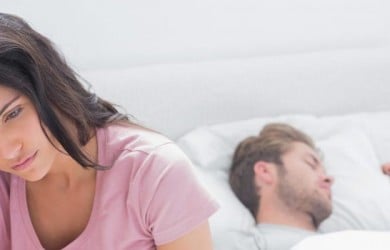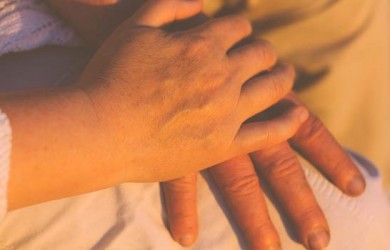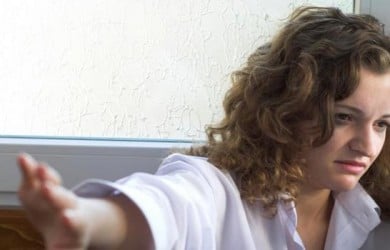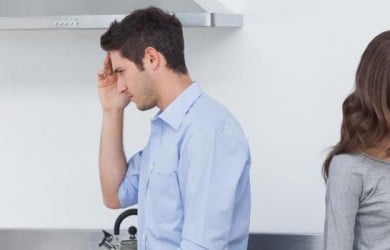 Popular Topics On Marriage Help