10 Steps to Practice Self-love
Self-love is one of those popular terms everyone uses, but what does it really mean?
Self-love is a core belief we have about ourselves that affects our wellbeing. Loving yourself is not about having a big ego or being a narcissist.
Self-love also is not about instant gratification. It is about nourishing yourself, and that can have various forms for different people.
If you are trying to learn to love yourself, take a look at our 10 steps to self-love.
Allow yourself to experiment with these diverse self-love practices and create your unique ways to practice self-love.
1. Practice gratitude
It might sound cheesy, but studies show it works. Gratitude has a positive effect on our wellbeing. When we are grateful, we teach our brains to notice the good, not just the bad about the world and ourselves.
Gratitude as one of the self-love exercises is excellent for helping us adopt a new mindset. It helps us become more aware of the valuable assets we possess and the wonderful effects we have on the world around us.
2. Create a list of your best qualities
How to practice self-love? Next time you are feeling good about one of your accomplishments or generally about yourself, try this self-love activity:
Take some time to write a list of qualities you value about yourself. If you find that you quickly exhausted the ideas, and the list is somewhat short, there is an exercise to help you along.
Start by dividing your life into sections of 5 years. Within them, write down the biggest hardships you overcame.
Think about the strengths you showed in those difficult times, such as bravery, resourcefulness, etc. This can help you remember all the great attributes about yourself, and before you know it, the list will be growing.
3. Accept your flaws
Steps to loving yourself are not about thinking you are the smartest, prettiest, or most talented person in the world. How to love yourself, then?
One of the crucial parts of self-love is accepting the good and the bad about yourself. Knowing your capacities and limits and still loving yourself.
Think about how boring the world would be if we were all perfect and the same. You are unique, and your flaws are part of that. Some flaws are going to be harder to accept, and some you will still want to change. That is alright too.
Make no mistake – accepting the way you are doesn't mean you will stop improving yourself. It just means you will work on the improvements from a place of self-love.
"No one got better by feeling worse about themselves."
4. Treat yourself like you would a best friend
Who are your best friends? What do you do when they complain about themselves, and talk down to themselves? Most likely, you mention their good qualities and ask them to recall those as well.
Just because they have flaws, their good sides shouldn't be discredited. You vouch for the value you see in them despite their imperfections.
"Next time you start criticizing yourself, try imagining you are your best friend."
Think about what you would say to them if they were complaining. When they are in distress, you take care of them. You deserve the same.
Sometimes you will be able to do this for yourself; other times, you will go to your best friend and ask them to be the "angel on your shoulder." Over time, you will be able to internalize this process and become your own angel.
5. Stop people-pleasing
Loving yourself is at the core of how you treat yourself and how you allow others to treat you. It becomes a standard for what you are willing to give and settle for in relationships.
What would it take to give up the need for the approval of others to such extent?
Start by listing others whose approval you seek.
Cut the list down to 10 people.
Now to 5.
What would your life be like if you were to only consider the opinion of these 5 people?
Finally, if you haven't already, add yourself to that list. Think of your standards and then compare them to the expectations of others.
Remember, no matter how hard you try, you will never fulfill everyone's expectations, so focus on the most important person from the list – YOU. In the words of Dita Von Teese "You can be the ripest, juiciest peach in the world, and there's still going to be somebody who hates peaches."
6. Have a kinder inner dialogue
How do you speak to the people you love? Compared to that, how is your inner dialogue?
Would you be friends with a person that spoke to you the way that you speak to yourself?
Being kind to yourself in inner and outer dialogue has significant benefits, both psychological and physical.
A study has demonstrated the positive effects of kind inner dialogue on the body. Heart rate and sweat response had decreased when the inner dialogue was more pleasant.
"Bear in mind; you can't hate your way into self-love."
If you hear yourself making comparisons to others, stop it; compare to your old self. Are you a better version of yourself today?
If you do think of others, focus on using them as models to where you want to be.
7. Forgive yourself
To truly love ourselves, we need to accept that we are imperfect and forgive ourselves for past mistakes. However, that doesn't come so naturally and requires practice.
Remember that thing you did that made you feel ashamed, embarrassed, or guilty? It is time to let it go and incorporate it into your experience. Make it into a lesson rather than a failure. How do you do it?
Any time those thoughts of past mistakes come rushing in, ask yourself:
What did I learn by going through that experience?
If I renounced my mistakes, would I be the person I am today?
Usually, by following this train of thought, you will conclude that without your faulty past, you would not have learned as much as you did, and you would keep making more mistakes. Lastly, you would not be who you are today. And who you are is one of a kind!
"Loving yourself requires to accept that you are not perfect, yet perfect the way you are."
8. Become more mindful
When we love ourselves, we choose to be compassionate towards ourselves rather than harsh in the face of hardships or mistakes.
To show compassion, you first need to be able to turn inwards and acknowledge that you are suffering. Therefore, mindfulness is a necessary first step of self-love and compassion.
People who love themselves know what they need, want, think, and feel. This understanding helps them be mindful of how to live their life according to their standards.
A person who has self-compassion responds with kindness rather than self-judgment, understanding that imperfection is a shared human trait.
In a study published to understand how self-compassion relates to mindfulness, it was suggested that self compassion is very significant in the construct of mindfulness.
Here's a 10 minute video of guided meditation for self-love and compassion:

9. Spend time with people who increase your sense of self-love
Would you expect a plant to grow and blossom in the dark? Have you considered how your social environment is affecting the blossoming of your self-love?
Self-love has a higher chance of increasing if you are surrounded by people that are kind, supportive of you, rather than critical or harsh.
When your inner critic is strong, external criticism only brings more pain.
Whenever possible, choose your company. It is not always easy to get away from the people that criticize you.
However, you can make an effort to spend more time with the people that make you feel good about yourself.
10. Spend your alone time on things you enjoy
When we feel good, it is easier to love and like ourselves. Especially when we are the reason why we feel so good.
What are the activities you enjoy?
What activities make you appreciate life?
With busy schedules, finding time to dedicate to enjoyable activities can be challenging. If this is true for you, consider taking 5 minutes a day to do something pleasurable.
It could be during a commute or lunch hour. Things you can do include:
Eating or drinking mindfully

Meditating briefly

Reading a book

Focusing on your breathing

Attempting a crossword puzzle
"Take any opportunity to savor your own company, showing to yourself how you feel is important."
Self-love is ever-evolving
Self-love is caring for one's well being and happiness. It is being aware of what you are feeling and what makes you feel better.
Since no two people are the same when it comes to what makes them happy, choose the self-love activities from the list that make sense to you.
Whether it is practicing gratitude, spending more enjoyable time alone, or becoming more mindful, if you are committed to the process, the positive effects will follow.
You may not be where you want, but self-love is a practice, a skill that takes time to learn. Start small and be consistent.
"A journey of a thousand miles begins with a single step."
The same way you fall in love with a person who is treating you nicely, you can grow to love yourself more when you do the same for yourself.
Choose one of the self-love tips today to make the first step towards learning self-love.
Share this article on
Want to have a happier, healthier marriage?
If you feel disconnected or frustrated about the state of your marriage but want to avoid separation and/or divorce, the marriage.com course meant for married couples is an excellent resource to help you overcome the most challenging aspects of being married.
More On This Topic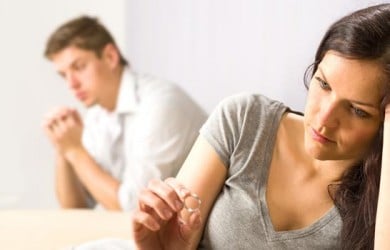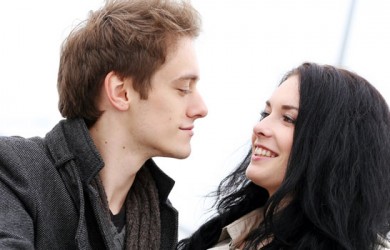 You May Also Like