5 Steps to Help You With Learning to Love Yourself
A number of people believe that loving one's self is equivalent to selfishness.
We take pride in the fact that we are selfless, that we put others before us, that we do not think about harming other's chances or opportunities or life that we do not or cannot hurt other – be it emotionally or physically.
As heroic as it may sound, it can come to bite them in their back very soon. There is a thin line between being selfless and being more than necessary critical with one's self.
Being critical and striving to be better than yesterday is important; however, the entire world's job, at times, is to judge us and tear us down on a daily basis.
It is not perfect, but it is what it is.
Learning to love yourself – the greatest love of all
Self-love is important for every human being.
Learning to love yourself is crucial, even when it comes to relationships. If you have been through a recent breakup or even if it has been a while, people tend to blame themselves for either not seeing what their ex-partners were truly like or for whatever behavior the ex-partners entailed. And when they try and move on from the relationship, they fail miserably.
Many times you would find people saying somewhere along these lines, "why do I always fall for certain kinds of people?"
The problem arises when we do not give ourselves the required time period to grieve.
We fail to understand what characteristics or habits our ex had, and we follow the same pattern again because we always blame ourselves for any bad thing that happens along the way.
Give yourself a break
You have to understand that you are not perfect. \You have to come down from the pedestal that you have created for yourself.
The burden of the entire world is not upon your shoulder, and you are not responsible for any and every bad thing that happens in your vicinity. People are responsible for their own actions. If someone close to you messed up, it is not your fault. It will be your fault, though if you will not stop and think about learning how to love yourself.
Instead of mucking about and beating the bush, understand and believe in yourself. Give yourself half the break that you give others, learn to love yourself, and learn to understand your limits.
There are tons of learning to love yourself books, videos available. There are classes and seminars. What you will find in all of the books on learning to love yourself is give yourself a break – the first step.
Here are a handful of pointers that can help you begin the long and arduous journey of learning to love yourself –
1. Forgive yourself
As mentioned, give yourself a break. Understand that no one's perfect, and everyone makes mistakes.
There's no harm in making mistakes. it tells us that we are human beings. The point is to acknowledge that you were wrong, accept it, grieve if need be, learn from it, and move on.
2. Pursue your interests
Life is about trying something new and challenging yourself and living your dreams.
If you have just come out of a relationship or if you have been putting your dreams on hold for a while because of your responsibilities, now is the time to make time for yourself.
Sign up for a retreat or get admission for a degree that you have wanted for a while.
Treat yourself by being yourself.
3. Learn to say no
The worst character trait one can have is to be a people pleaser.
There is nothing harmful to it; the only harm that it causes is for the person himself/herself. While attempting to make everyone happy, the people pleaser stretch themselves too thin.
For instance, they say yes to an outing with friends while they have a work-related deadline looming over their heads.
4. Maintain a journal of your daily accomplishments
If you are still having trouble appreciating yourself, maintain a separate journal just to list down your accomplishments. And do not wait for anything big to turn up.
Just list down small endeavors that happen on a daily basis. Also, add a couple of motivational and job well-done quotes here and there to seal the deal.
Hence, when that grey cloud looms over, and you feel distraught and about to break, just open that journal and give it a read. See how much you have achieved, which at the time must have felt impossible but you did it.
If you were able to do those things, then you can surely manage anything else.
5. Give yourself due credit
As important a step it is to list down one's accomplishments, the work does not stop there.
It is your job to celebrate your achievements because no one else will. Share your wins, treat yourself by going out to that special place, even if by yourself; and most important of all, be happy about yourself.
Share this article on
Want to have a happier, healthier marriage?
If you feel disconnected or frustrated about the state of your marriage but want to avoid separation and/or divorce, the marriage.com course meant for married couples is an excellent resource to help you overcome the most challenging aspects of being married.
More On This Topic
You May Also Like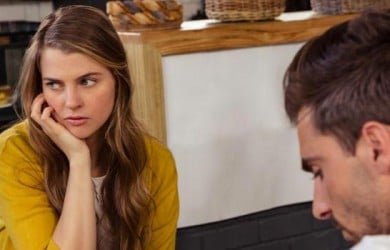 Popular Topics On Married Life