How to Deal With a Workaholic Husband: 10 Tips
Is your husband working all the time? Does he miss out on special events or family dinners?
Have you been researching ways on how to deal with a workaholic husband?
When you have a workaholic husband, this is something that might leave you feeling frustrated at times, but there are still things that you can do.
Read this article to learn more about how to deal with a workaholic husband, and you may start to feel better about your spouse's work habits or at least learn how to work through them.
Key signs of a workaholic husband
A person is not a workaholic simply because they work many hours a week, but there are a few characteristics you may notice in those that are workaholics. Here's a list of signs to look for when you think you might be married to a workaholic.
They are at work more often than not.

They are usually talking about work.

They don't have a lot of friends, because they don't have a lot of time for anything besides work.

They are distracted, even when they aren't at work.

They have trouble focusing and sleeping.

They are not interested in many things, other than what they do for work.
Possible reasons for your spouse's workaholic nature
If you feel like my husband works too much, there may be a good reason for that. There are several reasons why they might be exhibiting a workaholic nature.
Sometimes workaholic husbands have to work as much as possible to support their families. Your household may need the money, and he might be the only breadwinner. If this is the case, you may want to cut your husband some slack since he is working hard to take care of his family.
Some people must stay busy as much as they can. This means when they can do work, this is precisely what they will do. You should consider if your husband works all the time because he has a hard time sitting down and relaxing. This may be the case.
On the other hand, a person may need to stay busy and work because they are ignoring other problems they face. This is something that you should also think about.
Also Try: Simple Quiz: Staying In Love
They are addicted to working
Some men are addicted to working. Not all workaholics are addicted to working, but it is known as work addiction if they are. There are many myths about work addiction, but it is a real and troublesome problem.
10 ways to learn how to deal with a workaholic husband
It can be extremely challenging trying to figure out how to balance pushing for changes and accepting the circumstances. Your husband might feel cornered if you push too much, and without any changes, the dissatisfaction will build up in the marriage.
Here are some techniques you can use when you're wondering how to deal with a workaholic husband:
1. Enjoy the time you have together
One of the key ways to deal with a workaholic husband is to make the most of the time you are spending together. Don't spend that time fighting when you can be doing something as a family.
It may be necessary to start placing appointments at home in your mate's schedule so that you can see them sometimes. This is just fine when you are married to a workaholic husband.
Also Try: What Do You Enjoy Doing Most With Your Partner?
2. Tell them how you feel
Instead of yelling or accusing them of being a bad husband or parent, tell him this if your husband prioritizes work over family. Calmly explain to him how you are feeling, and you can decide together what can be done to fix this.
In some instances, he may not know how you feel or how he has affected his family, so you should make your opinion known when you can. When it comes to workaholics and relationships, they may not always know there is a problem.
3. Don't make them feel worse
Even if you have workaholic relationship problems, you shouldn't fuss at your husband when he is at home. Criticizing them is unlikely to be effective in either keeping him at home with his family or causing him to work fewer hours.
Psychotherapist Brain E. Robinson, in his book 'Chained to the Desk,' calls workaholism "the best-dressed problem of the twenty-first century." He talks about it becoming a more pervasive problem, which requires more understanding and less judgment.
If you push too much, it may just drive him away or back to work, which will not help your family.
Also Try: Am I in the Wrong Relationship Quiz
4. Don't make it easier for them
When you know my husband is a workaholic, there are likely many things you have to do for your household, even stuff you may not want to do. However, you don't have to make your husband's life even easier for him, in terms of working too much.
In other words, you don't have to go out of your way to take all of his guilt away when he misses his kid's birthday party or when he stands you up for dinner again. He will need to make these things up to his family, in most cases.
5. Make home comfortable for them
Of course, this doesn't mean that you need to be rude to your husband in any way. One of the best ways on how to deal with a workaholic husband is to make sure that he is comfortable when he's at home.
Let him spend time watching the game or relaxing in his favorite chair. He may find that he likes this and do it more often, which would require him to be at home instead of at work.
Also Try: How Adventurous Are You in the Bedroom Quiz
6. Continue making memories
With a workaholic husband, how to deal with them effectively is to make memories without them when you need to. Again, if they are missing important events that they knew about and for some reason were still unable to attend, you will have to do these things without them.
Sooner or later, they will probably notice that their life is moving forward without them in it, and in some instances, they might make changes to improve this.
7. Get professional help
If you don't know how to deal with a workaholic husband and it affects your marriage, you may need to seek help.
You can choose to get help for one person or as a couple, depending on what you think will do the most good and if your partner is willing to go to therapy with you.
Research shows that counseling by experts has short-term and long-term benefits for couples, as they learn to handle the different issues plaguing the couple.
A therapist should offer you more strategies to cope with your husband's work schedule and may also be able to offer him details on how to change up his work habits. Think of online therapy to help with this since it doesn't have to be utilized during work hours.
Related Reading: 6 Reasons to Get Professional Marriage Counseling Advice
8. Stop stressing
When you feel like your workaholic husband ruining marriage, this is something you have to work through. You should stop stressing so much about what isn't being done or what he is missing out on, and just keep doing you.
At some point, a workaholic may regret what they missed out on, but they may not. You just have to make sure that you take care of yourself, your kids, and your home, so everyone has what they need. You can't change someone's behavior for them.
9. Start a new routine
If you don't have enough time to spend as a family, do your best to institute new policies in your home, which everyone has to follow, including your workaholic husband. Perhaps there is a family game night every Friday, or you have brunch together on Sunday.
Whatever you choose, make sure that everyone knows that attendance is mandatory and that they will have fun. After all, spending time with your family can be something that is beneficial for the health and mental health of the entire family.
Also Try: How Much Do You Love Your Family Quiz
10. Celebrate small victories
Even if you have been at a loss on how to deal with a workaholic husband, it is okay to celebrate the small things. The small things can help you from
Perhaps your husband comes home for dinner once a week, unlike before. This is something to celebrate and thank him for. It shows that he cares and is willing to make an effort.
Check out this video on how to deal with a workaholic husband:

Conclusion
It can be difficult to know what to do when your husband works too much, but there are ways to deal with it. Consider these ways referring to how to deal with a workaholic husband, and make sure you are doing everything you can as well.
In some cases, a man doesn't want to be working as much as he has to, and in other cases, he may not be aware that he is working so much. Be open and honest, but also stand your ground when discussing changes that need to occur.
Marriages require hard work, so even someone who has to work must be able to do what is necessary to make sure that the marriage and family dynamics work.
It is possible to deal with a workaholic husband, and you can have a family that is in harmony. Just keep at it.
Share this article on
Want to have a happier, healthier marriage?
If you feel disconnected or frustrated about the state of your marriage but want to avoid separation and/or divorce, the marriage.com course meant for married couples is an excellent resource to help you overcome the most challenging aspects of being married.
More On This Topic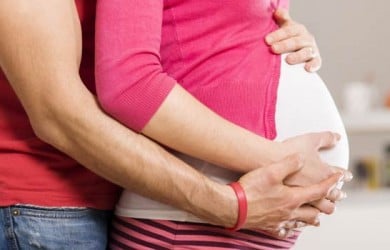 You May Also Like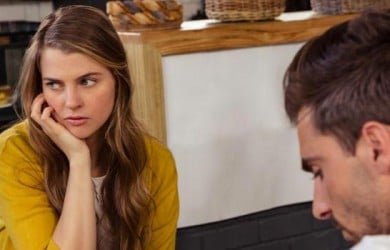 Popular Topics On Married Life