6 Reasons to Get Professional Marriage Counseling Advice
A man by the name of John Steinbeck once said "You know how advice is. You only want it if it agrees with what you wanted to do anyway." There's some sarcasm in that quote, but you know what? There's also quite a bit of truth in it too.
And honestly, that is one of the reasons why some married couples are hesitant about getting marriage counseling advice or relationship counseling from a professional counselor or therapist.
So, when should you see a marriage counselor?
If your relationship is falling apart and you are trying to find out how to fix the relationship issues, then you have all the reasons to go to marriage counseling.
However, because couples may not have received the greatest advice from family members and friends and they may be afraid that they'll only receive more of the same in a marriage counseling session.
Or it's because one or both of them feels like their spouse is totally in the wrong while they are mostly in the right and they don't want to hear a counselor telling them differently.
Yet the reality is that there are all kinds of good things that can come from getting marriage counseling advice.
There are many advantages that you may not have thought about before reading this article; ones that hopefully will change your mind about the marriage counseling process and how it can ultimately benefit you, your spouse and your marriage.
1. It's more than just "advice"
The first thing to keep in mind about going to see a marriage counselor or therapist is that you'll be getting more than just someone's advice.
Professional counselors have qualifications that have earned them a license to practice in their field. From books to tests to exercises, there are all kinds of things that marriage counselors are skilled in that can help to make your marriage better.
2. They are not biased
You might have heard someone say that you should never talk about the problems within your marriage to your family members because they will remember them long after you've forgiven and forgotten.
The reason why is because they are emotionally attached to you. But a marriage counselor comes into your marital situation unbiased. They are not rooting for one person more than the other. Their ultimate objective is to make sure that both parties are pleased. That answers the question, "is marriage counseling beneficial?"
But before we deep dive into reasons to go to marriage counseling, let's first understand when is it time for marriage counseling.
When there is relentless arguing

When affection and sex is withheld as punishment

When thoughts of cheating cross your mind

When there is no financial compatibility

When you lead your own separate lives, more like roommates, less as spouses

When you both keep secrets from each other
3. You can get consistent assistance
Even if you have a close friend who you like to talk to, the reality is they have their own life and schedule. This means that they might not always be available. But with a marriage counselor, you can schedule your appointments. And being that you're paying for them, you can be assured that your counselor will take your time and financial investment very seriously.
4. There's someone present to mediate arguments
Why go to marriage counseling?
Sometimes people go to marriage counseling because they don't know how to resolve arguments in any other way.
And so, in the presence of a trained professional, under the best relationship counseling, both spouses are able to convey their needs and concerns without the other cutting them off or demeaning their feelings.
When both partners are able to really listen to one another, that alone can do wonders for their relationship.
Watch former first lady of the United States Michelle Obama talk about what she learned from her marriage counseling sessions:

5.What you say remains confidential
Out of all of the reasons shared, perhaps one of the best reasons to get professional marriage counseling advice is because they are legally bound to keep the information confidential.
This means that no matter what you share in your sessions (short of threatening your own life or the life of someone else), they have to keep to themselves.
That's not always or necessarily guaranteed when you decide to share your marital issues with others.
6. They are committed to making things better
When you get advice from other people, oftentimes it's simply that. They share with you what they think and they move onto something else; whether your situation gets better or not.
But with a marriage counselor, so long as you're fully committed to the process of marriage counseling for couples and finding a way to make your marriage healthier, so are they. If that means working together for three months or three years, they are willing to stick it out.
Having a marriage counselor means having a professional advocate for your relationship. And honestly, every married couple deserves receiving that kind of assurance and support.
Online couple counseling
For those who are still in a predicament about whether or not we need marriage counseling, online relationship counseling can be the answer.
Online marriage counseling is provided by certified experts like LMFTs and MFTs in the U.S. credentialed by the American Association for Marriage and Family Therapy (AAMFT) or psychologists who become licensed through the Board of Psychology (BOP) for their particular state.
By partaking affordable couple counseling online, couples can overcome the relationship challenges in a more accessible, confidential and convenient way.
There are therapy sessions, expert relationship tips and advice and regular appointments with the professional counselor therapist, all at the click of the button.
So, that begs the question, when to seek marriage counseling online?
When you have tried everything else in your capacity

and now looking for effective ways to restore trust and

love

in your relationship.

When as opposed to face to face marriage counseling, you would

prefer to have it at your home

and maybe conducted via video conferencing, messaging, or email alongside with telephone conversations.

When you want to call it quits and end the relationship as a couple amicably, but are

looking at avenues of parenting marriage or as co-parents.
So, is couples counseling worth it? Does couples counseling help? The answer to both the questions is a definite and a resounding yes.
Share this article on
Want to have a happier, healthier marriage?
If you feel disconnected or frustrated about the state of your marriage but want to avoid separation and/or divorce, the marriage.com course meant for married couples is an excellent resource to help you overcome the most challenging aspects of being married.
Learn More On This Topic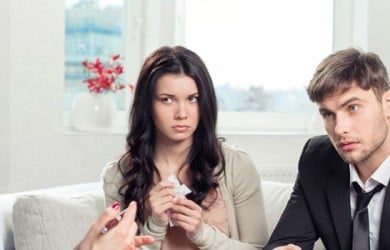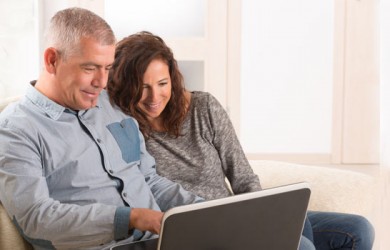 You May Also Like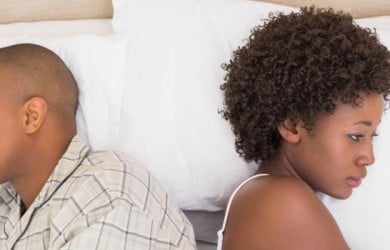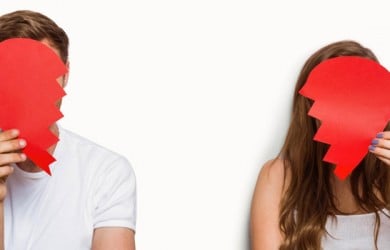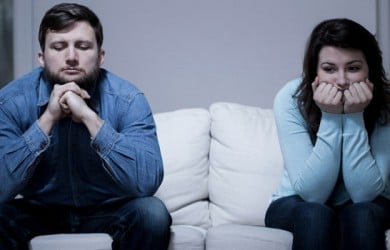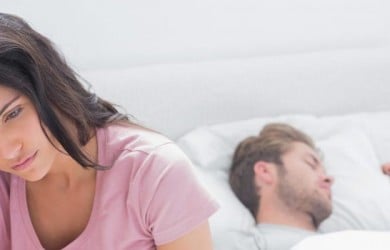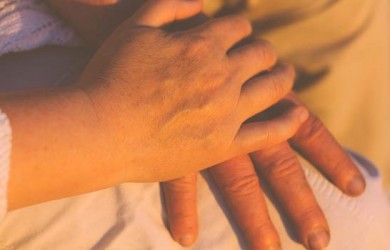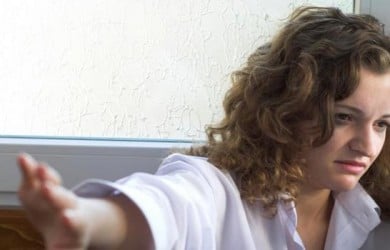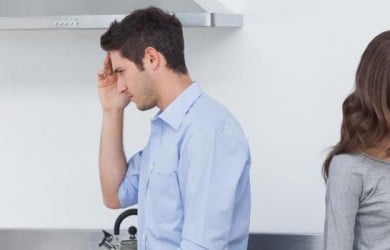 Popular Topics On Marriage Help