What Is a Broken Family Relationship & How to Fix It
Romantic relationships typically start with wonder, an excitement to explore the newness of another person with a passion or perhaps lust that blinds us from any flaws that might otherwise catch our attention if we weren't experiencing the honeymoon phase.
That usually lasts a couple of months before reality sets in, and you meet the authentic individual. Some partnerships can withstand this introduction, with many choosing to overlook glitches they notice and faults happening in the early stages.
If people pay more attention, these signs could save them from broken family relationships down the road. Instead, many power on sometimes as far as marriage enduring bitter disagreements and arguments before letting go.
These are an exhaustive, toxic couplehood that can sometimes involve children, causing exceptional damage to everyone involved in not only personal lives but potentially creating havoc for careers and overall wellness.
What broken family relationships mean
A family broken is one where the primary partners decide that they need to break up or divorce for a reason they find to be unresolvable.
The suggestion is that individuals who find themselves in this situation would have put forth adequate effort to fix the problems before deciding to end the partnership, especially if kids are part of the equation.
Causes of broken family relationships
The reasons for mates not making things work between them can be quite extensive. Unfortunately, some find it challenging to break up with someone they love despite the consequences.
Some situations, however, are complex, requiring a break. If you find difficulty leaving any scenario, especially where there's abuse, reach out to a third party for assistance. A few causes for a broken family include:
Abuse

Financial issues

Poor communication

Different parenting skills

Change in goals, life path

Extended family unaccepting of partner/disputes

Boundaries crossed/disrespect

Addiction
Broken family relationships signs
A mate will know they're in a broken or dysfunctional family since the dominating factor will be continuous conflict.
The partnership will be fraught with disagreements and fighting. Family members will feel stress when together and often interact with bouts of yelling with an unhealthy acceptance of negative behavior.
No one finds this environment one in which feelings can be expressed openly. Still, each broken family is unique.
There's no universal formula for how each will behave or what creates the break; not all will experience the same dysfunction. Across the board, the couple or parents will often share (between them):
Contempt

A need to distance

Defending oneself

Lies

Trust issues

Resentment
How broken families affect relationships
Someone will ultimately leave home when a family breaks up, whether just spouses or parents with children. That person was a beloved member of the family at one point and, if there are children, still is.
That means there is sadness, missing this member, confusion. Some family members will be distraught, perhaps experience frustration and disappointment at the prospect that parents didn't try harder to make it work.
The parent that stays behind will then feel shame; as a result, especially knowing reuniting is not in the plan. That creates psychological effects of a broken family, including a grieving period that can be particularly painful, especially for the kids, often more significant than loss due to death.
Look at these studies on children from broken families ending in unhealthy romantic relationships.
Ways to accept that a family relationship is over
The family member you break away from doesn't necessarily have to be your life partner. Broken family relationships can involve a relative like a sibling, a parent, perhaps even an adult child that has become estranged.
While these people are family, there's a reason they can't be a part of your life. Their toxicity is not healthy for you. When behavior begins to affect your overall well-being, it needs to be eliminated from your life.
You don't have to have anyone in your space that you don't want to. Own your choices with an understanding that it was your decision and it was for your greater good – no one else had a hand in it.
When coping with family estrangement, the vital thing is to walk away in peace, not in anger. Cut ties in a dignified, strong, loving way so you can heal and move forward with closure.
When do you know if a broken family relationship is worth saving?
Sometimes a family relationship can become questionable to where you're unsure whether you want to continue putting forth an effort to maintain it or let it go.
You can find yourself battling internally back and forth, feeling pain at the notion of losing the person but stress when considering their staying.
That leads to distress, unsure which is the optimum decision. How do you know when repairing a broken relationship will be good for you? Is mending family relationships worth the fight you're sure to experience?
And do you know how to mend a broken family with the optimum outcome? These essential tips can give you the clarity to make a healthy decision.
Each person hopes to use this as a learning experience to evolve the relationship, growing and establish a deeper bond.

There has been no loss of respect or caring regarding the other's feelings, physicalness, and overall perspective.

Values are in alignment.

Life plans are comparable.

Each of you can find

forgiveness

for the other person.
There's a solid foundation from which you can base repairing family relationships when you have these things.
Even some healthy partnerships aren't all-inclusive of each of these things. Partners have to strive for these goals continuously.
Check out this video to show you how to rebuild broken family relationships.
How to fix a broken relationship – 15 ways
Depending on the person, whether a partner or relative, broken family relationships often start due to differing mindsets over a firm belief. A disagreement doesn't need to escalate into something unresolvable.
Unfortunately, there are times when the situations grow severe, causing communication to break down and affection to be strained. Conflict strikes every family worldwide once in a while.
What's unique is how each opts to handle the effects of a broken family. Some families allow emotions to get in the way as problems arise, while others acknowledge healthy boundaries and constructive communication, encouraging healing.
No particular way is necessarily better than the other. It's genuinely a matter of what method helps you repair family relationships. Here you'll find a book that speaks to fractured families finding ways to mend. Some tips meant to guide families towards healing include:
1. Acceptance is key
For broken family relationships to heal, the first step is to accept that a conflict is happening but that you want to repair the damages.
That doesn't mean accepting and moving on with no course of action to resolve the disagreement. Instead, working through the reason for the conflict with the optimum goal of finding forgiveness.
2. Look within yourself
Before attempting to repair broken family relationships, you need to sit within yourself and consider whether you're genuinely ready to take this step.
If you're premature, it could result in more conflict, making it even more challenging to make repairs down the road.
3. The approach should be slow and gradual
For those attempting to make the first move, you must take it especially slow and ensure not only that you're ready but that the family member you're approaching is up for attempting reconciliation.
A suitable method for checking a reaction would be to send a short message or email to reach out and see if you receive a response.
4. Don't expect too much
In that same vein, don't hold onto expectations that the other person will be receptive to your first attempt. Ensure that you carry a sense of optimism, albeit with realistic expectations, so no disappointment or possible frustration can seep into your mind if there's no response. It could take some time for a family member to be ready to reconnect.
5. Acknowledge your role in the broken family relationships
In any family relationship where there is discord, each person is responsible for that outcome. While you see the individual's opinion and behavior as misguided and inappropriate, that's their take on your position as well.
It's vital to recognize your role. That doesn't mean self-blame or judging; merely see each side and understand that you're equally responsible.
6. See the other side of the coin
In that same vein, look at the flip side to see your family member's perspective. Taking the time to understand other opinions completely lets you see that not everything is necessarily as cut and dry as you might have anticipated.
That will allow you to identify how you hurt the individual and focus only on the pain you suffered. Putting yourself in another person's "shoes" can help you in your effort to determine how to deal with having a broken family.
Related Reading: The Importance Of Maintaining Healthy Family Relationships
7. Allow yourself time to heal
Broken family relationships take time to heal. Just because you work through the issues and find forgiveness, the hurt takes time to heal. Damages or wounds will require sensitivity, understanding, and a gentle hand.
One of you might find a faster path to a healthy place before the other. Each needs to be given time and space to find reconciliation.
8. Don't bite off more than you should chew
The problem that brought you to the point of broken family relationships exploded into something massive to break the bond into shambles.
It could take substantial time to do that when working through the issue in one sitting. It's wise to break it down into manageable moments with space in between to rejuvenate and consider what was discussed.
9. Take the opportunity to initiate the discussion
When you care enough to make the first move, that speaks volumes to the family member that you have a genuine desire to resolve. Your idea is to open the line of communication to see where the individual stands with fixing the issue.
In some cases, you might be met with obstinance, but most often, when there's conflict, each hopes the other will reach out first to repair the relationship.
10. Find common ground
Find a place where there are comparables to which you can relate. Perhaps there were similar issues with a friend or coworker; maybe you have things in your life, stresses that are alike, you can share.
These can act as a safety zone if problems begin to flare and there's a need to work yourselves back to a comfortable zone.
11. Active listening is a skill to implement
There is a point of listening when you have broken family relationships and a time when you show up to hear what's being said genuinely.
When hearing someone, you're looking in their eyes, nodding in agreement, saving responses until you take in every word to indicate you're paying attention. The action shows respect and can encourage a faster path to healing.
Related Reading: How to Use Active Listening and Validation to Improve Your Marriage
12. Avoid acting from a place of defensiveness
When you present with a defensive demeanor, it can create more significant conflict. It speaks to you still feeling right with no intention of listening to the other person instead of stewing.
Your mind is closed, not receptive to anyone else's opinion, nor willing to communicate openly.
13. It's okay to assert yourself
While it's okay to assert yourself to show your confidence, it shows that you believe in yourself and can find it in yourself to respect the family member and their thoughts. A difference is bashing the other person with aggressiveness. These are two very different approaches.
Aggression implies superiority a dominance, while an assertive person is more self-assured, treating those around you courteously, with clarity and respect.
14. Allow yourself to let go
Regardless if you're unable to work through the problems satisfactorily to reconnect as a family, it's okay to let go of the anger and forgive even if you do need to walk away.
That's encouraged so that you can progress forward with closure but healed and healthy. It's essential to let the person know that you forgive but that the relationship is toxic for you, and it's time for you to move away from it for your greatest good. And then do that.
15. Therapy is a wise choice
When you experience broken family relationships, individual therapy is essential to learn how to maneuver the stages of loss. These can be traumatic depending on the type of relationship and how close the two of you were.
Related Reading: What Is Relationship Therapy – Types, Benefits & How It Works
Final thoughts
Different people serve as our family members, from romantic partners to children to birth relatives and extended relatives. When members become estranged, it can have life-altering effects depending on the degree of closeness shared.
Whether or not the two decide to reconnect, there must come the point of forgiveness so each can move forward knowing they handled themselves in a dignified, respectful manner.
In some cases, family members might require individual therapy to put them on that path to forgiveness, but professionals can guide families to optimum health and healing.
Share this article on
Want to have a happier, healthier marriage?
If you feel disconnected or frustrated about the state of your marriage but want to avoid separation and/or divorce, the marriage.com course meant for married couples is an excellent resource to help you overcome the most challenging aspects of being married.
More On This Topic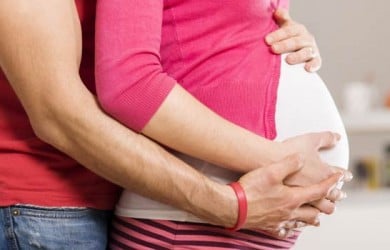 You May Also Like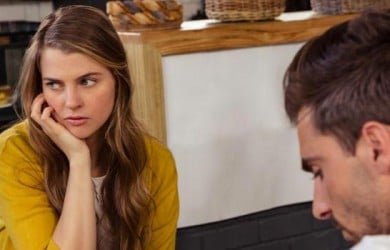 Popular Topics On Married Life