How to Heal From Relationship Trauma: 10 Healthy Ways
Relationship trauma can become the cause of a lot of negativity in your life as your emotions are intricately linked to your partner, and you allow yourself to be vulnerable around them. The trauma can be scarring as it comes from a person that you trust.
Relationship trauma is real, and it can have lasting adverse effects. Despite the realities of traumatic relationships, it is possible to heal, move forward, and experience healthy relationships again.
Read this article to learn all about the signs of trauma in a relationship and how to heal from relationship trauma.
What is relationship trauma?
Experts have described relationship trauma as occurring when an intimate relationship has involved significant physical, sexual, or psychological abuse. Someone who has suffered from such a trauma tends to experience intense emotions and relive trauma experiences.
Post-traumatic relationship disorder can, therefore, be incredibly distressing.
When people think of trauma in a relationship, they may think of physical violence, but it can also involve emotional and psychological trauma.
For instance, catching your partner in an affair, having a severe blow-up fight, or being humiliated by your partner can all create emotional and psychological symptoms.
This trauma can come from psychological abuse within a relationship. Emotional and psychological trauma is the result of some of the following behaviors in an abusive relationship:
One partner purposely humiliates or embarrasses the other partner

One partner making degrading comments about the victim, whether in public or private

Abusive partner destroying the other's self-esteem

One partner attempting to convince the other that he/she is "crazy"

One partner telling the other what he or she is or is not allowed to do

One partner controlling household finances

Constant criticism from a partner

Threats of harm from the abuser

One partner blaming the other for things that go wrong or making that partner feel guilty for things that are not his/her fault
Any of the above behaviors can cause traumatic relationships. Ultimately, the victim loses his or her sense of confidence and independence and even begins to question his or her sanity. The victim may be fearful of making a mistake and feel that it is impossible to make the abuser happy.
5 signs of relationship trauma
One of the main signs of trauma after a relationship, according to experts, is that you are fearful of a new relationship. You may desire to start a new relationship, but your anxiety prevents you from jumping into another relationship, even after taking time to heal.
Five other signs you have experienced emotional trauma from relationships are as follows:
1. Trust issues
Trust issues are another key sign of trauma from a toxic relationship.
If past relationship abuse has resulted in trauma, you may not trust yourself to choose a new partner. Besides, you may be hesitant to trust someone new out of fear that this person may also become abusive. This can lead you to lash out in new relationships or your friendships.
For example, minor disagreements or mistakes can lead you to question the person's honesty because they remind you of past mistakes your abusive partner made.
2. Your self-esteem has completely deteriorated
A toxic relationship partner may use abusive tactics, such as degrading you, embarrassing you, and accusing you of doing everything wrong. This can lead you to feel worthless, incompetent, and undeserving of love. Exposure to this level of trauma can leave you with little to no self-esteem.
3. Choosing another unhealthy partner
With weak self-esteem, you may come to believe that you are not worthy of a healthy relationship in which your partner considers your needs and treats you with respect. This can lead you to accept another partner who causes the trauma.
Sometimes, you may rush into a new relationship with an abusive partner because you are lonely and seeking to fill the void or to heal from the wounds of your last relationship. This can lead to a repeated cycle of trauma.
4. Obsessive thoughts
Another key symptom is obsessive thoughts. This may involve replaying old arguments from the relationship and obsessing over what you could have said or done differently or obsessing about flaws your former partner led you to believe you have.
You could also be obsessing about whether people in your life are trustworthy after emotional trauma in marriage. But regardless of the source of these thoughts, they can be rather intrusive and create extreme distress.
5. You may apologize excessively
If you have been subject to trauma, you may have come to believe that everything you do is wrong or that anything that goes wrong is your fault. If this is the case, you might find yourself apologizing for simple mistakes or even offering apologies when they are not necessary.
How trauma affects relationships
Unfortunately, relationship trauma can lead to negative patterns or cycles in relationships. This is because of the way the brain is wired.
As experts have explained, with repeated trauma, we become increasingly sensitive to the effects of trauma. This is because if we never heal from trauma, the wiring in the brain changes, causing us to initiate a "survival response" if we feel threatened.
A survival response triggers a reaction from the brain called the amygdala, causing us to fight or become emotional. The brain's survival response is so strong that we may view relationship conflict as a threat to our survival.
When we do not process and heal from trauma in relationships, a lot of changes happen inside us, which thereby, affects relationships:
We become so sensitive that any conflict or situation that reminds us of the trauma can lash out, such as by yelling or fighting.

Some people may not fight but instead shut down and withdraw when the brain's survival response is activated.

It ultimately leads to a negative behavioral pattern.

The ongoing conflict in the relationship
Suppose you feel so threatened or rejected in one relationship that you begin to withdraw or fight back at the first sign of trouble. In your next relationship, you may view honest mistakes or minor conflicts as being threatening and, in turn, lash out at your new partner. This creates a negative pattern.
A trauma response can also create a negative pattern in the abusive relationship, thus perpetuating the relationship trauma cycle.
For example, if you are used to feeling threatened by your partner's rejection or humiliating comments, your brain may become overly sensitive to trauma.
This means that even if your partner isn't behaving in a particularly threatening manner, you may perceive rejection or conflict and begin to act out toward your partner. This creates ongoing conflict and becomes a negative pattern within the relationship.
Over time, it can cause you to view all relationships negatively. You may then feel as if you can trust no one, so you withdraw or lash out to protect yourself. This can harm any relationship and lead to a pattern of unhealthy, unhappy intimate relationships.
10 ways to heal from relationship trauma
While relationship trauma can create distressing symptoms and negative patterns, it is possible to rewire the brain and heal from trauma. According to trauma experts, the adult brain can repair itself after a trauma. This requires you to practice new habits or think about things differently.
Relationship trauma repair, therefore, requires effort on your part. This may mean that you have to pause before responding during an argument or conflict.
1. Think and react
Instead of immediately reacting, you may have to train yourself to take a moment to analyze whether you are really in danger or if this is simply a usual argument.
Over time, this process should become more automatic as the brain figures out healthier ways of healing from trauma while in a relationship.
2. Patience is the key
If you have decided to stay in a relationship despite experiencing the trauma's adverse effects, you will have to be prepared to be patient with your partner.
At the beginning of healing from relationship trauma, you may not feel positive about the process of healing, but as you see your partner make changes, you will begin to feel better over time.
3. Live in the present
If you are engaging in the repair, it is important that you focus on the present and moving forward rather than ruminating on past hurts. As you build new positive patterns with your partner, positivity will become the norm.
If you are still fixated on the past, you can easily fall back into negative cycles, which is why it is so important to focus on the positive changes occurring in the present.
4. Don't blame yourself
Survivors of a traumatic relationship have often been made to believe that they are crazy or unworthy of love. This can cause them to feel that they were somehow deserving of abuse and that the trauma was their fault.
No one has a right to abuse you, and the abuser is accountable for his or her actions. Realizing this is an important aspect of learning how to heal from relationship trauma.
5. Recognize safe relationships
When you have been subjected to traumatic relationships, especially on an ongoing basis, you may begin to believe that all relationships are negative, abusive, or full of conflict. This is not the case. It is possible to have a healthy relationship that is free from negativity.
6. Recognize healthy conflicts
Much like you may begin to view all relationships as unfavorable, repeat trauma can cause you to believe that all conflict is a threat or a sign of trouble. This is also untrue.
Research shows that conflicts can be healthy in relationships, as these give the couple a chance to express themselves and look for ways to create a stronger bond by resolving things.
Some conflict is expected in healthy relationships, and it does not mean that you need to fight back, retreat, or feel unsafe.
It is hard not to feel threatened when conflict has been toxic in the past, but you can learn new ways of thinking about conflict so you are able to respond more rationally.
7. Practice self-care
Learning how to heal from relationship trauma involves putting yourself first and taking care of your mental health. It can give you a chance to address
Try to take time to do things that are healing for you, like meditating, traveling somewhere, or spending time with your loved ones. These can give you a chance to gain back your confidence and sense of self.
8. Build a support system
If you are in the process of learning how to heal from past relationship trauma, you can benefit from establishing a support group for yourself that is available for emotional support and consultation.
Trauma can make you isolate yourself from others, and having a reliable support system can prevent this from happening. They can guide you with their loving acceptance and lack of judgment.
Watch this video to learn how to build a supportive community for yourself:
9. Set healthy boundaries
Relationship therapists often highlight the importance of setting healthy boundaries within a relationship that can protect both partners from getting hurt and damaging the relationship. You can also use this when you are learning how to heal from relationship trauma.
Healthy boundaries can prevent the possibility of further trauma and also give you a sense of security within the relationship.
10. Get professional help
But how to heal from trauma in a relationship when every suggestion fails?
Ultimately, if you find you cannot heal from the trauma on your own, you may need to seek counseling.
Suppose you are finding yourself stuck in a cycle of viewing relationships negatively and reacting with your survival instincts even when faced with minor conflict. In that case, it may be time to participate in individual counseling to help you heal from it.
If you are struggling with trauma within the context of a relationship, couples counseling may help you and your partner develop healthier ways of interacting.
Some commonly asked questions
Here are the answers to some of the pressing questions that you may have about relationship trauma that can help clarify things further for you:
When is it healthy to share past trauma in a relationship?
Yes, it is healthy to share your past relationship trauma in a relationship but make sure that you don't do this prematurely. Allow your partner and the relationship to get a little serious before you mention the events/ experiences of your past.
Is it possible to have PTSD from a traumatic relationship?
It is important to recognize the difference between post-traumatic stress disorder (PTSD) and relationship trauma. PTSD is a diagnosable mental health condition in which a person may numb themselves to avoid reliving a traumatic event.
Post-traumatic relationship syndrome (PTRS), on the other hand, generally involves people reliving relationship trauma too much, making it present quite differently from PTSD.
Someone with PTSD tends to avoid the trauma, whereas someone with the trauma will have a tendency to relive the trauma to the point that it becomes harmful.
Sometimes people may view PTSD and PTRS as being the same, but they are not entirely the same.
PTRS may have some features of PTSD, but it is a separate condition, especially since it is not an officially recognized mental health disorder and tends not to meet all of the diagnostic criteria for PTSD. Some people may think of PTRS as being PTSD from a relationship.
PTSD and relationship trauma can both create harmful effects on relationships. A person with PTSD may withdraw from their partner or act out in anger simply because of a persistently negative mood.
Final thoughts
If you are living with the effects of relationship trauma, take comfort in knowing you can heal. Healthy relationships after trauma are possible if you are committed to learning new ways of thinking and approaching your relationships.
Keeping the above concepts in mind as you move forward from the trauma can help you to develop new ways of thinking about relationships. In turn, you will view yourself and relationships in a more positive light, leading you to find a healthier relationship in the future.
If you have difficulty with healing on your own, a therapist or psychologist who is skilled in healing can help you to move forward.
Share this article on
Want to have a happier, healthier marriage?
If you feel disconnected or frustrated about the state of your marriage but want to avoid separation and/or divorce, the marriage.com course meant for married couples is an excellent resource to help you overcome the most challenging aspects of being married.
Learn More On This Topic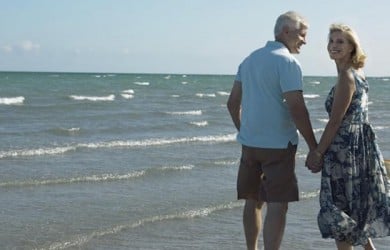 You May Also Like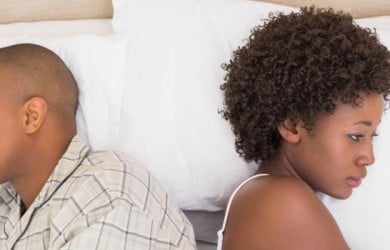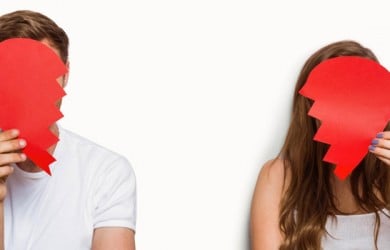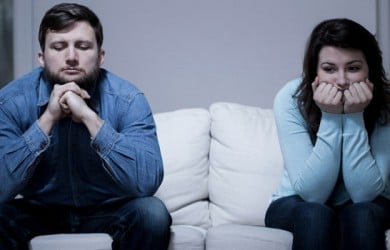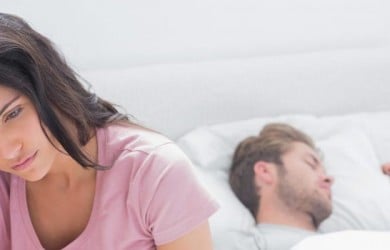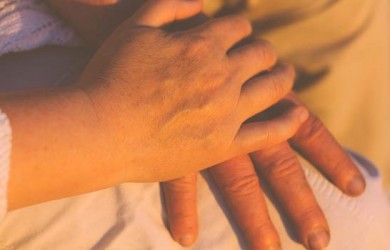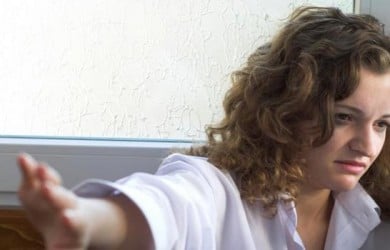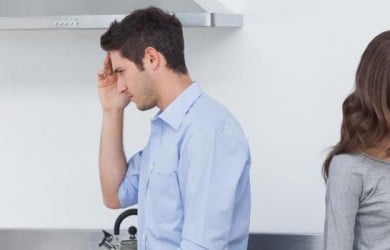 Popular Topics On Marriage Help