What Is Relationship Therapy – Types, Benefits & How It Works
Couples who are experiencing conflict or just are not feeling fulfilled within their relationship may seek relationship counseling to help them overcome their differences and create a healthier bond.
If you are considering relationship therapy, it is helpful to know what to expect, such as what does a relationship counselor do, does relationship counseling work, and what happens in relationship counseling.
The answers to these questions can help you decide if counseling is a good option for you.
What is relationship therapy?
Relationship therapy is a form of counseling in which two people in an intimate or romantic relationship, such as a marriage or long-term dating relationship, receive assistance with working through relationship problems and resolving conflict.
The goal of relationship therapy is not to paint one partner as being the "bad guy" or the one who is to blame for all problems in a relationship, but rather to help couples solve their problems together, as a team.
Some experts describe therapy for relationship issues as being a setting where couples can learn why their communication is blocked.
In some cases, couples are fighting about specific content, such as the fact that one member of the partnership wants to move to another state, and the other does not.
On the other hand, sometimes relationship problems occur because of issues with the communication process.
For instance, one member of the relationship may yell and scream, causing the other to cry whenever differences of opinion are discussed.
Related Reading: 

Relationship Issues and How to Solve Them
Types of relationship therapy
There are several types of relationship therapy.
1. Gottman method
One type is the Gottman Method, which uses both individual and couples sessions to determine problems in a relationship and help couples to work together more effectively.
2. Emotion focused therapy
Another type of relationship therapy is emotion-focused therapy or EFT. In EFT, the relationship therapist helps couples to identify the underlying emotions involved in their relationship problems.
For example, if couples are always fighting about one of them not doing the dishes, the underlying issue may be that one member of the couple feels inadequate, which is worsened when their partner does not respect their requests for help with the dishes.
Ultimately, learning to express emotions within the context of a relationship helps partners to recognize each other as being safe.
3. Narrative therapy
Narrative therapy is another strategy a relationship therapist may use. In this form of therapy, people working on relationship problems learn to reconstruct the narratives or stories they tell themselves about the relationship and their partner.
For example, if one partner's story of the relationship is particularly negative, this can lead to problems. Rewriting a new story that is more positive and/or realistic can help couples to move forward together.
4. Cognitive behavioral therapy
Relationship therapists may also use cognitive behavioral therapy in relationship counseling. This type of therapy has been well-researched and is an effective method.
In cognitive-behavioral therapy, couples can learn how their thoughts affect their emotions and behaviors within the relationship.
This can help them to develop a greater understanding of how their thoughts influence day-to-day life within the partnership and how they might change their thoughts to be more helpful.
Beyond different counseling styles, there are different methods of receiving relationship therapy. For example, it is possible to participate in online relationship counseling instead of going to an office for in-person counseling.
With online counseling, you have the option to receive therapy from the comfort of your own home via webcam. You may also communicate with your therapist via online chat or email.
While there are multiple different types of relationship counseling, the best strategy for each couple will depend upon their unique needs and situation. What works for one couple may not work for another.
Some people may prefer in-person methods, whereas others will do just fine with online counseling. A relationship therapist can help you to determine the best type of counseling for your situation.
Related Reading: 

Types of Therapy - Different Types of Therapy Approaches
Relationship therapy vs. Individual therapy
If you are experiencing problems in your relationship, it is also important to understand the difference between relationship therapy and individual therapy.
If one member of a relationship is dealing with a stressor or difficult personal problem, it may understandably cause problems within the relationship; however, relationship counseling is not always necessary.
Sometimes, if one partner works on their problems through individual counseling, relationship problems take care of themselves.
That is not to say that a partner who is dealing with personal problems is to blame for all problems in the relationship, but sometimes, working on oneself benefits the relationship if the problem is not a result of poor communication or differences of opinion between partners.
For example, if one partner has serious anger management problems that lead to aggressiveness and quickly escalating fights, it may be best for that partner to do some individual work to help them overcome their anger so it is not bleeding into the relationship.
It may be necessary for the couple to do relationship counseling later on if the conflict persists, but resolving the anger management problem is a good first step.
Related Reading: 

How Starting Individual Therapy Can Help Your Relationship
Why do people do relationship counseling?
People often wonder about the relationship problems that lead people to do counseling. There are several reasons that might result in a couple choosing to seek counseling. Some of them are as follows:
To help them overcome disagreements they just cannot seem to resolve.

Because they struggle to communicate or

express their feelings

to each other.

Because they are experiencing stressors that have interfered with the relationship.

As a way to help them agree on important decisions, they have not been able to agree in the past.

Because there has been infidelity or

abuse within the relationship

.
In some cases, couples may seek relationship counseling because they want to prevent future problems.
For example, they may undergo counseling at the start of a marriage as a preventive measure, so they can learn communication skills and develop the tools necessary for a healthy partnership.
A common myth is that couples only need counseling when a divorce or breakup is imminent, but the reality is that it is important to seek counseling before getting to this point, or it may be too late.
Related Reading: 

How to Handle Relationship Problems Like a Pro
Relationship counseling statistics
One question people often have when considering counseling is, "Does relationship counseling help?" To answer this question, it is important to look at counseling statistics.
Here are some facts about counseling:
Research

shows that the success rate of Emotion-Focused Therapy is as high as 75%, meaning that this method works for a majority of couples.

Other research from The American Association of Marriage and Family Therapists shows that 98% of couples report that relationship counseling was successful for them.

Counseling is not guaranteed to work; some research shows that 38% of couples will not find it to be beneficial.

The typical couple spends six years being unhappy before they seek counseling, which may be why some people do not feel that they are successful with counseling. Perhaps they have waited too long to seek professional intervention.
Based upon relationship counseling statistics, it is safe to say that counseling can work, especially if couples seek the help of a relationship therapist at the first signs of trouble before relationship problems become too difficult to resolve.
Benefits of relationship counseling
Research shows that counseling can work, especially if couples seek help before problems become too complicated or too deep to resolve.
When couples seek counseling before letting disagreements fester, they can expect some of the following benefits of relationship counseling:
Their communication patterns will improve and become healthier. For example, both partners will have an easier time expressing their emotions and asking for what they need within the relationship while remaining respectful.

Couples will be better prepared to make big decisions together.

Spouses or partners will find it less difficult to problem-solve together.

Partners will learn healthy

conflict-resolution skills

, such as how to listen better and how to identify misunderstandings.
Ultimately, relationship counseling can keep partners together when they have been considering divorce or separation.
Related Reading: 

Effects of Lack of Communication in Marriage
What relationship counseling doesn't do?
Sometimes, people think that a relationship counselor will tell one member of the partnership that they are to blame for all the problems in the relationship.
Another misconception is that a relationship therapist will "fix" one partner so that the relationship can be happy again, but this is not the case.
In relationship counseling, both partners will learn how they contribute to conflict or miscommunication, and both will learn healthier ways of communicating with each other.
Another thing that counseling doesn't do is tell couples whether they should stay together or divorce. It is not the role of the relationship therapist to tell a couple to divorce.
This is a decision the couple has to make on their own. If a couple does choose divorce, a relationship counselor can help them to navigate the process while keeping conflict to a minimum.
When to seek relationship therapy?
Experts recommend that couples seek relationship therapy as soon as they notice that relationship problems are interfering with daily functioning.
For example, if a couple is fighting about the same issues over and over, or they find that they are having more negative interactions than positive interactions on most days, it is probably time to seek counseling.
Don't wait until problems are so severe that you are unable to move forward.
It might also be a good idea to seek relationship therapy before getting married. This can help you and your partner to develop the skills for a strong, healthy marriage.
For instance, you can discuss expectations regarding sex, having children, dividing household duties, and managing finances.
This sets you on the right foot for a healthier marriage because you will know what your partner expects, making it less likely that you will encounter miscommunications or conflict.
At the opposite end of the spectrum, some couples may seek counseling when going through a divorce or separation.
If couples are separated and considering getting back together, relationship therapy can help them to determine if their differences are reconcilable.
On the other hand, if a couple has made the decision to divorce, relationship counseling can be a safe place for both members of the marriage to express their anger and grief and learn ways to be as amicable as possible post-divorce.
Counseling can also be an appropriate setting for managing conflicts regarding child custody and financial arrangements.
Related Reading: 

Ways to Manage Conflict Without Losing Your Relationship
How relationship counseling works?
What you learn during relationship counseling
When you are considering counseling, you are probably wondering how therapy for relationship issues works. In the beginning stages, therapy sessions will likely not be very conflictual.
This is because relationship therapy begins with your relationship therapist gathering information from you and your partner to get an understanding of your life history and the history of relationship problems.
Each partner will get a chance to talk and share their side of the story.
After your initial session, the relationship therapist may even ask each partner to meet with the therapist individually, so both partners can share information they may not be comfortable sharing in front of their partner.
An individual session also enables the therapist to see how couples interact together and if there are any differences in how they interact when they are alone.
What to expect from counseling
You can expect some intense emotions to arise during relationship therapy, and things may even get worse for a bit before they get better.
Oftentimes, when couples are not communicating well or are misunderstanding each other, it is because they are holding information back or using defense mechanisms to protect themselves.
Also Try: 

What Is Your Communication Style Quiz
This means that true emotions and thoughts can come to light for the first time during relationship therapy sessions, leading to some intense exchanges between partners.
As relationship counseling sessions progress, you can expect the relationship counselor to act as a mediator. Your counselor may also point out issues that come to light during counseling or point out unhealthy communication patterns.
Over the course of therapy, you can expect to learn better communication skills, change the way you view your partner and the relationship, and develop the ability to work with your partner as a teammate rather than an adversary.
Also watch: What we might learn in couples therapy

How to make relationship therapy effective?
Relationship counseling can be challenging, so it is important that both members of the partnership are committed and willing to put forth the effort to make it work.
There are, fortunately, some steps you can take to make relationship therapy more effective.
Here are some tips:
Be honest. You do not have to share every intimate detail of your life with your therapist, but if you try to portray yourself in a certain light, or you create a false story of your relationship, your therapist will not be able to help you.

Be upfront about your motivations for seeking counseling. It is important, to be honest about your goals, so your relationship therapist can intervene effectively.

Discuss things learned in therapy once you return home. You may only spend an hour or two a week with your relationship therapist, so it is important to transfer the skills learned in therapy to your real-life once you return home.
Also Try: 

Honesty Quiz for Couples
What to do if your partner refuses therapy?
Sometimes, one member of a partnership may want therapy, but the other refuses.
If this is the case, you might consider going to individual therapy to see if there are any personal issues you can work on that, if resolved, will help you to be a better communicator.
Perhaps improving your own communication and conflict resolution skills will help the partnership.
If your partner refuses therapy, it might also be beneficial for you to have a conversation with your partner about his or her reason for not wanting to try relationship counseling.
Perhaps your partner is worried that therapy won't work, or your partner feels that going to counseling is a negative choice. You might be able to help your partner overcome the resistance to going to therapy if you let them express their fears.
On the other hand, you may compromise and agree to an alternative plan, such as having a weekly check-in about the status of the relationship and any issues that need to be discussed.
How to find a relationship therapist?
If you are looking for a relationship therapist, it can be helpful to look for local psychologists, counselors, social workers, or marriage and family therapists.
Your local counseling center or community mental health clinical likely employs one of these professionals who is qualified to provide relationship therapy.
You can also do an Internet search for providers in your area or ask a friend or coworker for a recommendation about a therapist that has worked for them.
Related Reading: 

How to Find the Best Therapist
In-person vs. online/app therapy
When searching for a relationship therapist, you have to consider whether you will choose in-person or online therapy. If you are in a long-distance relationship or your partner travels for work, it can be helpful to choose an online therapist.
Online therapy can also be beneficial if you and your partner have separated and are not living together.
In addition, online relationship therapy can be a good option for couples who have busy schedules but still want to make time for therapy. You might also find that online therapy is cheaper in some cases.
Conclusion
Relationship therapy can help couples who are dealing with conflict or stress that they cannot seem to resolve on their own.
A relationship therapist can provide a neutral perspective and help couples to develop healthier communication skills so that conflict does not become so unmanageable.
While it is common for couples to seek counseling when problems arise, some partners may even seek premarital counseling to create a strong foundation for a healthy marriage.
Whatever your situation is, much of the research shows that relationship counseling does work.
Share this article on
Want to have a happier, healthier marriage?
If you feel disconnected or frustrated about the state of your marriage but want to avoid separation and/or divorce, the marriage.com course meant for married couples is an excellent resource to help you overcome the most challenging aspects of being married.
More On This Topic
Recent Articles
You May Also Like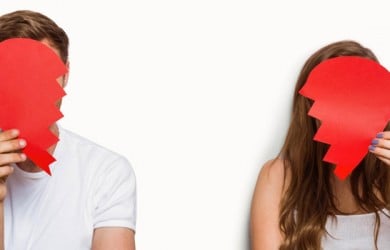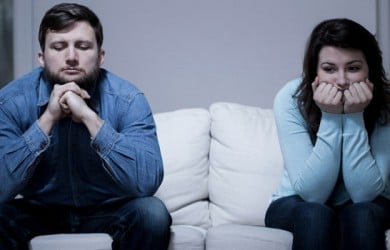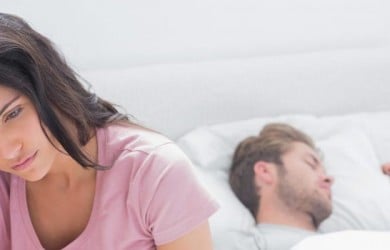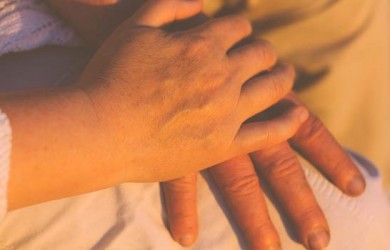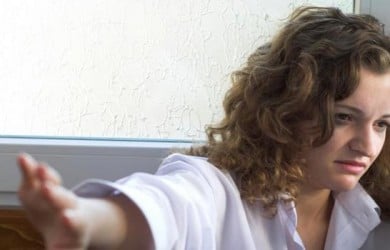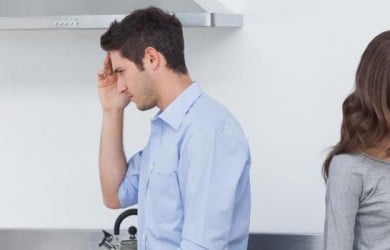 Popular Topics On Marriage Help