6 Best Ways of Handling a Marriage Separation
When people take a covenant of marriage, no one ever thinks of separation. In fact, people have high hopes of marriage obligations and will always want to stay together. However; mistrust, incompatibility, betrayal, dishonesty, unfaithfulness among other cause compels the couple to opt for separation. A temporary separation is easier to handle for you have obligations and rights of intimacy based on your agreement, nevertheless, permanent or long-term separation requires wisdom and logic reasoning to go through it successfully.
When the reality dawns on you that you sincerely loved your spouse even though it was not evident to your partner; the healing process needs the right support systems. If the marriage lasted for many years, you lose your personal friends, the society judges you, all your emotional investments drown just like that and it might lead to depression. At times, you have no one to share your feelings without being judged. Here are five tips to go through marriage separation without getting too unhappy-
Accept the situation
Accept the reality that you no longer stay with your spouse, nevertheless, life must go on. The faster the truth dawns on you the smoother the healing process. Couples should stop calling or stalking on one another instead lead their lives. The fault-finding mission rekindles old memories. If you are emotional about it and you want to cry, let the tears roll- it is therapeutic- but do it in moderation to prevent negative thoughts.
Enroll in therapy sessions
You need a professional to help you in the healing process. The emotional relief from counselors gives you an opportunity to realize your strengths and weaknesses. Remember, all the insights come from you, they only give you a structured way of dealing with the situation without any fear of being judged. This is the moment you actualize your strengths and skills for a fruitful lifestyle. Furthermore, it gives you the opportunity to discover yourself, explore your hobbies and work on your passionate activities.
Be active with extracurricular activities
Loneliness is inevitable in any marriage separation. As you discover yourself, this is the time to read a motivational book or enroll in a fitness center or play a musical instrument. Engage in a passionate activity which you procrastinated because of marriage responsibilities. This will distract your mind from negative thoughts associated with separation. These activities give you a new routine which builds your cognitive and motor skills ideal for attracting positivity in your life. Occupying your mind improves your sleep and mental health. Time is a healer.
Join a support group
Use social media platforms and join virtual and physical support groups of separated
couples to pour out your heart to them. It encourages you and motivates you to move on with life despite the separation. You will find helpful members who went through the same, they will give you tips on how to handle various challenges that come with separation. Psychologists admit sharing of experiences with like-minded individuals is therapeutic thus enhancing the healing process.
Be active
Lack of company attracts negative thought which is suicidal to the life of a separated spouse. Never allow yourself to wallow in pity over your situation. Why not engage in a sporting activity to keep fit and further refresh your body and mind. the tiresome activity attracts a deep sleep; you wake up with renewed energy ready to face the day with renewed energy. Some of the activities to keep you active include
Playing table tennis – brain game – ideal for mental acuity.

Enroll in a gym for physical fitness.

Join a music band to communicate messages of hope.
Invest in yourself
You have all the time to sharpen your skills or enhance your education which gives you an upper hand in getting better formal employment with added responsibilities which will keep you busy. We have counseling centers founded on the principles failed support systems; the separation could be a blessing in disguise; it opens your mind to fill a gap in the society especially when you do not get the right support systems.
Avoid friends with negative energy
This is not the time to talk ill of marriage and spouses. Choose friends wisely who will support you to reach your goal. Are you in the process of marriage restoration? If yes, then what business do you have with a divorced couple who lost hope in marriage life because they were the cause of the divorce? They will derail your efforts and discourage you from making an effort towards restoring your marriage.
As you wait to fulfill your separation goals, engage in activities that sharpen your skills and social relations, which help you reach your goals.
Share this article on
Want to have a happier, healthier marriage?
If you feel disconnected or frustrated about the state of your marriage but want to avoid separation and/or divorce, the marriage.com course meant for married couples is an excellent resource to help you overcome the most challenging aspects of being married.
You May Also Like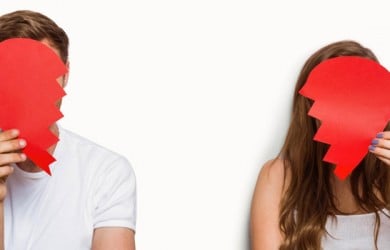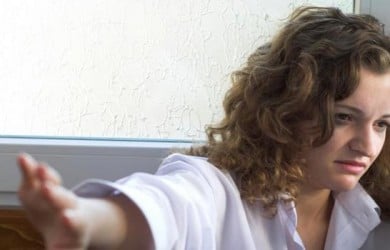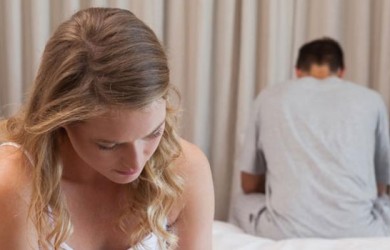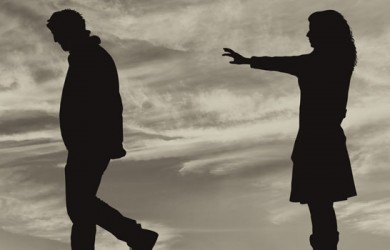 Popular Topics On Marriage Help