5 Common Issues to Deal With During Marriage Separation
When your marriage is not working, but you are not yet ready to walk away from it, a separation can provide both of you with a hiatus where you can decide on the direction you want your marriage to take.
Marriage separation is not about staying in a holding pattern; it is about taking small steps to get more clarity and valuable information.
What should you do during separation?
Before making any final decisions of going through a separation, it is best to live apart for 60-90 days.
If, during your trial separation, it is impossible to live in separate houses, establish some ground rules so that there is some emotional separation while living under the same roof.
During this period, do not discuss the status of your marriage, rather keep an open mind.
Think about your visceral and immediate reaction to your marriage separation. This will provide tremendous insight into your emotional state.
After living apart for a few weeks, ask yourself if you miss one another, or are you content?
Living apart can provide a clear perspective that allows you to understand your relationship's dynamics without all the anger and emotion.
Furthermore, marriage separation allows you to find a different way to stay together or find a stronger version of yourself.
The practical side of a separation
Marriage separation is never easy. It does not matter whose decision it is to separate; you are likely to feel a rollercoaster of emotions. It is common to feel numbness or a sense of shock even though you can see that separation is imminent.
You might feel overwhelmed by the enormity of the decision that you need to make an anxious due to the uncertainty of the future. You might be feeling sad and angry if you did not want the relationship to end.
On top of coming to terms with these issues, there are several practical issues that will require your immediate attention. You might need to deal with:
1. Children
When dealing with separation, how the separation is going to affect the children is the most important issue. You will need to decide how both of you will divide your time and support among the children.
According to a study on Parental divorce or separation and children's mental health, published in the journal of The World Psychiatric Association, separation and divorce could affect a child's development in many ways including decreased social & psychological maturation, a change in the outlook on sexual behavior and so on.
Even in case of a temporary separation, you will also need to discuss child care, access arrangements, Christmas and birthday arrangements, seeing in-laws, and telling the school.
You both will have to decide what to say to the kids and how to prepare then emotionally.
2. Property
When you are in a separated relationship, you will need to decide on the living arrangements. Will one of you stay in the house that you were living in, or will both of you move? Where will the pets live?
Before you even go down the road of a marriage separation, you must understand what property constitutes.
Property is:
A house,

Cars,

Furniture, or

Clothing.
Property is also anything that has value, like:
Bank accounts and cash,

Security deposits on apartments,

Pension plans,

401(k) plans,

Stocks,

Life insurance that has cash value,

A business, or

A patent.
If you have anything of value, you should consult your lawyer before filing for separation.
3. Friends and family
Who will tell your family and friends about the separation? How will you handle your in-laws? How will you keep up with mutual friendships?
During marriage separation, it is important to surround yourself with friends and family with positive and supportive influences.
So, reach out to friends and family who can help you in coping with separation during such turmoil.
Plan activities that you can do with your friends that would be therapeutic – going for a hike, dinner, or movie; planning a potluck at home; going to an exercise class together.
4. Finances
How will manage running two homes is another important decision. You will need to agree on the financial support of the children. You will also need to open separate bank accounts if you have a joint account.
Splitting finances during a marriage separation can be stressful.
Civility is necessary to ensure that you and your partner can amicably divide the assets and not let things get ugly, the separation would only cost you more.
Here are some things you can to ensure your financial independence for surviving a separation:
Create a new budget

Make a fair division of accrued items, such as furniture, appliances, and electronics

Close your shared accounts as soon as possible

File for legal separation

Divide your assets

Get everything in writing
Also watch: Constructive separation.
5. Emotional upheaval
Marriage separation is a very difficult time. You will have to outline the steps that you will need to take to ensure that you cope with this difficult time.
Which friends will be able to provide emotional support and which will be able to provide practical support?
Relationships are like journeys. Sometimes, we stay in them because we can't see the final destination. We can't see the pitfalls ahead of time, and that unknown is what keeps us in the same pattern, in the same spot, reliving the same painful experiences.
It is not necessary to know the end destination. We just need to take a small step forward and pay attention. Sometimes, separation provides the breathing space needed for a relationship to grow again.
Share this article on
Want to have a happier, healthier marriage?
If you feel disconnected or frustrated about the state of your marriage but want to avoid separation and/or divorce, the marriage.com course meant for married couples is an excellent resource to help you overcome the most challenging aspects of being married.
Learn More On This Topic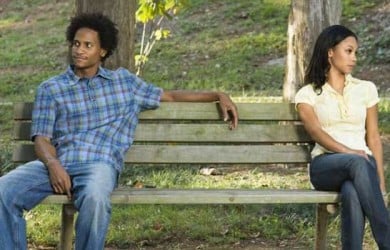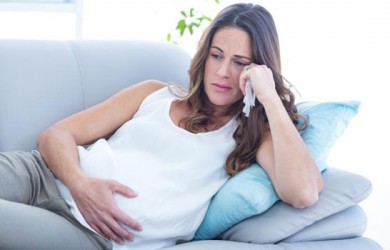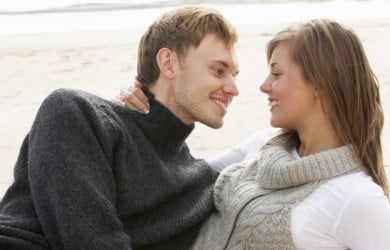 You May Also Like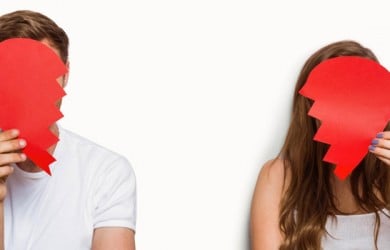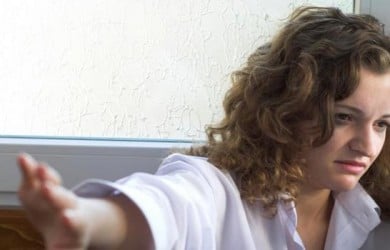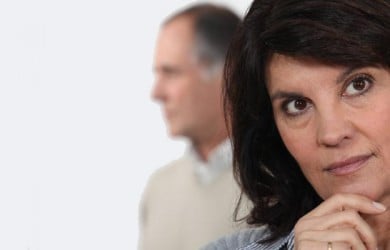 Popular Topics On Marriage Help