How to Separate From Spouse: 10 Practical Tips
Sometimes, no matter how hard you try, it seems like your marriage is doomed. Perhaps you've already tried talking it out. Maybe you've tried couples counseling or individual therapy. Sometimes you simply can't see eye to eye on anything anymore. When you reach that stage, a separation can be a final attempt to figure out if your marriage is fixable before deciding how to separate from your spouse.
Separation is an emotionally fraught time. You might feel you're in limbo, unsure whether your marriage can be saved or not. There's also the question of whether your spouse will even want to save it. And then there are practical considerations to take care of.
Dealing with the practical side of separation as early as possible leaves you with more mental and emotional space to process your feelings and needs. Smooth the road as much as possible with these practical tips for separating from your spouse.
What does a separation mean?
Put simply, separation means that you live away from your spouse, even as you both are legally married. You could be waiting for a judgment on your divorce or just taking some time off each other. Separation can just mean a break from each other – and the two of you can give your marriage another shot if you feel that way later on.
Related Reading: 

10 Things You Must Know Before Separating From Your Husband
What is the best way to separate from your spouse?
Separation from your spouse is a process. You must follow the procedure correctly to make it easy for yourself, your partner, and your family. When you separate from your spouse, the best way is to prepare – emotionally and otherwise, for the separation.
Keep documents ready, talk to each other openly about how and why you want to do this, and how you both can take the process further.
What should you do before separating from your spouse?
What are the initial steps to separate from your spouse?
If you are considering making the final move, there are certain things to consider before separating. The tips on how to navigate a separation include –
Come to a final decision – do you want to end the marriage, or are just trying to figure it out.

Start preparing for separation

a few months in advance

Plan your finances

Prepare emotionally

Keep documents ready.
10 tips for separating from your spouse
If you are considering separation from your spouse, here are some tips that you must keep handy. These separation tips will help you make the process smoother and easier.
1. Decide where you'll live
Most couples find that living together during separation is not practical – and it's easy to see why. A separation is your chance to work out what you need from your marriage and for your life overall, and you can't do that while you're living in the same place.
You need to figure out where you'll live after you separate. Are you financially solvent enough to rent your place? Will you stay with friends for a while or consider sharing an apartment? Get your living situation sorted before you instigate the separation.
Related Reading: 

12 Steps to Rekindle a Marriage After Separation
2. Get your finances in order
If you're married, the chances are some of your finances will be entangled. If you've got a joint bank account, a joint lease or mortgage, investments, or any other shared assets, you need a plan for what to do with them once the separation begins.
At the very least, you'll need your separate bank account to be sure your wages get paid into that account. You'll also want to check that you don't get landed with hefty shared bills.
Straighten your finances out before you separate – it will save you a lot of hassle when the time to part comes.
Related Reading: 

8 Smart Ways to Handle Finances During Marital Separation
3. Think about your possessions
You're going to have a lot of shared possessions – what will happen to them? Start with more significant items such as a car, if it's in both your names and furniture. You'll need to know who is entitled to what and who will keep what.
If you're going to be living apart, dealing with the division of your possessions is a must. Start thinking about what you absolutely must keep and what you're happy to give up or buy another version of.
Be honest with yourself about the possessions you really can't live without. Separation is a taxing time, and it's easy to get caught up in battles over even small possessions. Stop the fights before they even start by being honest about what you need and letting go of the things that don't matter.
Related Reading

: 

How Do You Protect Yourself Financially during Separation
4. Look through bills and utilities
Bills and utilities are usually automated and not on your mind. However, if you're planning to separate, you need to give them some thought.
Go through your household bills – electricity, water, internet, phone, even online subscriptions. How much are they? Who currently pays them? Do they get paid from a joint account? Figure out who will be responsible for what once your separation period begins.
Most bills are, of course, attached to the home you live in. Be mindful of that so you don't become responsible for bills attached to a house you're not currently living in.
Related Reading: 

Trial Separation Checklist You Must Consider Before Splitting Up
5. Be clear about your expectations
You both need to go into your separation with a clear head. That means getting some absolute clarity around why you're separating and what you expect from it.
Are you hoping to

rebuild your marriage

?

Or do you see the separation as a trial period for a divorce?

How long do you imagine it lasting?
Separations can take a while and shouldn't be rushed, but a rough time frame will help you know what to expect.
Think about how you'll interact during the separation. Will you still see each other, or would you rather stay apart for the whole time? If you have children, you'll need to consider where and with whom they will live and visitation rights for the other party.
6. Build your support network
Separation is difficult, and a good support network around you makes all the difference. Let your closest confidants know what's going on, and give them the head's up that you might need a little more support during this time. Know who you can talk to, and don't be afraid to reach out and as for a bit of help.
You might also consider seeing a therapist, either individually or as a couple, to help you navigate the fraught and changing emotions of separation.
7. Check how the law works
Do both spouses have to sign separation papers?
The marriage separation guidelines and laws are different in different states. So check what needs to be done for the separation to be legal. Some documents for separation from husband or wife are essential. Other legal separation forms might not so much. Be sure that you don't miss anything important.
8. Don't miss schedules with your therapist
The best option is to see the therapist together with your separated partner if you still have faith in restoring your marital relationship.
However, if you have other plans, it is still good to have a batch of sessions by yourself because counseling is good for your health, and coping with the separation is not easy for anyone.
9. Remember you're still married
The law is strict. So, while separating from your spouse, don't forget that you're still married. You need to respect what you agreed in court. Have some time alone to think about the separation and give one last thought about doing it.
If there is no other way, look up for pros and cons about the legal separation, and if the answer is still YES, simply be brave and go ahead.
However, separation does not mean divorce, and the couple has chances to reconcile if they wish to make the marriage work post the separation. In the video below, Kimberly Beam talks about how to make a marriage work while you both are separated.
10. Set the rules
It is best to set some separation guide on your separation, together with your partner. The split-up doesn't have to be forever, keep that in mind, so it's best to set a date on which you'll try to get back together.
Rules about seeing, listening, kids' custody, house, and car usage also need to be determined in marriage separation guidelines. Some topics during the marriage separation process might be hard to handle, like seeing other people, but it's best for both to play with open cards than later be angry about things that happened, and one of the partners didn't like them.
Bottom line
While separation planning, ask yourself specific questions before moving ahead. For example, if there is a way to save the marriage, would you be happy without your partner, have you discussed your relationship concerns beforehand, and so forth. This will help you maintain a cordial bond with your spouse even after separation.
Separating from your spouse is a challenge. Take care of the practical aspects as quickly as possible to make it easier on yourself and give yourself the space you need to move forward.
Share this article on
Want to have a happier, healthier marriage?
If you feel disconnected or frustrated about the state of your marriage but want to avoid separation and/or divorce, the marriage.com course meant for married couples is an excellent resource to help you overcome the most challenging aspects of being married.
Learn More On This Topic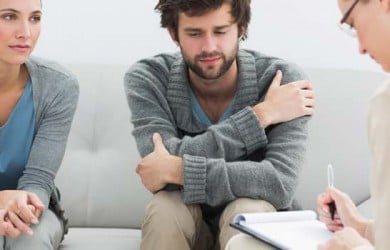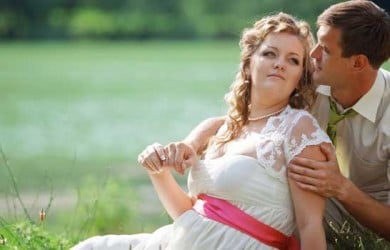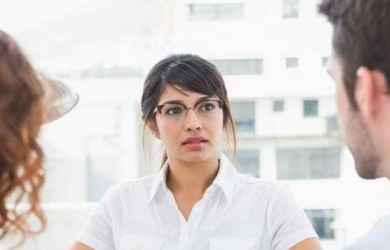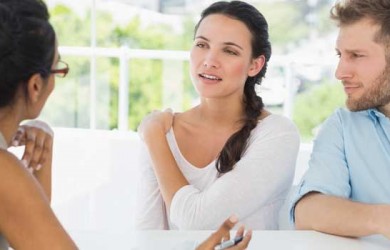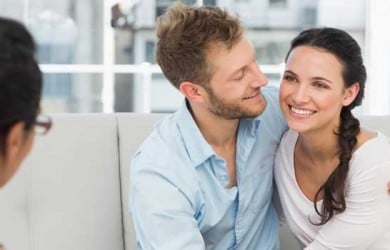 You May Also Like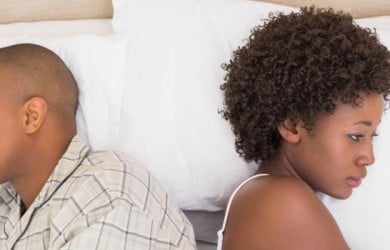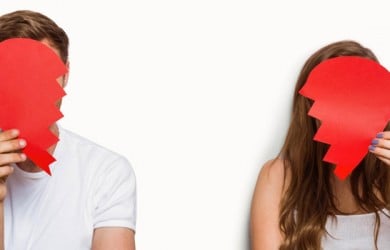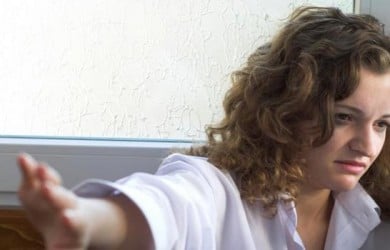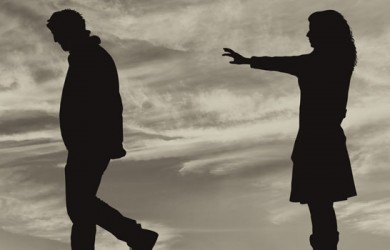 Popular Topics On Marriage Help