Dealing with Separation Anxiety Symptom: Signs & Risk Factors
When we hear the term separation anxiety, we usually talk about separation anxiety in children or sometimes associate it with pets. This mental condition is considered a serious issue in children. It is because when a child is unable to separate from his parents, he is most likely to miss out on important psychological development opportunities. Such children are likely to fall victim to other anxiety problems later in their life. This condition not only affects the children, but many adults are also prone to separation anxiety issues.
To understand separation anxiety symptoms, a proper diagnosis is important to distinguish between what is normal and what could be considered a disorder. For instance, it is okay for a 3-year old to show disagreement and cry if they are separated from their parents while leaving for school. Such separation anxiety in children usually lasts for a short span of time.
On the other hand, if adults are separated from their attachment figure, they might show distress and agitation over prolonged periods of time. The persistence of such reactions is the side effect of separation anxiety disorder or can be clearly termed as separation anxiety symptoms.
What is a separation anxiety disorder
Separation anxiety symptoms refer to the mental health condition which involves excessive and intense anxiety and fear of getting separated from a loved one. People who suffer from this disorder feel extreme distress which causes chaos and disruption in their daily life. This can result in an overall decline in daily functioning.
The research also explains the meaning of attachment figure as,
a target for proximity-seeking, functions as a "safe haven" in times of need (i.e. he/she reliably offers protection, comfort, support, and relief), serves as a "secure base" in a safe environment (i.e. letting the person engage in non-attachment goals and activate other behavioral systems), and an attachment figure's real or expected disappearance induces "separation distress" (i.e. people respond with severe discomfort to actual or potential unwelcome separations from or losses of an attachment figure.
What causes separation anxiety?
Separation anxiety disorder symptoms usually occur when there is a threat imposed on a child or adult regarding the loss of their attachment figure. Some of the causes of separation anxiety are:
Change in the house and relocation to a new city can be the causes of separation anxiety disorder. Separation anxiety in preschoolers takes place when the child separates from their parents or carers.
There could be various stressful situations that can cause the development of separation anxiety symptoms, like divorce, death of a dear one, etc. As children grow, you might also observe separation anxiety in teenagers when they are dealing with relationship issues.
Insecurity and distrust in a person or situation can lead to separation anxiety symptoms. It is because an emotional quotient is involved with the attachment figure.
When does separation anxiety start?
Adults who suffer from separation anxiety disorder excessively focus on the wellbeing, safety, and health of their children, spouse or significant other, or any other person with whom they have a strong attachment. This focus is often distressing and could lead to various adverse effects.
One of the separation anxiety symptoms for adults is that they are overly protective of their children and exhibit child separation anxiety. They constantly check the whereabouts of their loved ones and are afraid of being alone.
Furthermore, adults who suffer from this condition feel physical pain in case of separation from their loved ones. They might also develop another severe mental illness or discord among loved ones if correctional steps are not taken.
Separation anxiety in toddlers is a common sight to see. Separation anxiety disorder usually begins in childhood, but the repercussions may be felt in adulthood also. This mental health condition affects females more than men. There are many physiological, environmental, and genetic factors that contribute to the development of this disorder.
There are several treatments of separation anxiety disorder options available that could restore functioning, alleviate symptoms, and help adults to form healthy relationships with their loved ones.
How to deal with separation anxiety symptoms
Separation anxiety disorder has been recognized as a grave mental health problem in adults only recently. Due to this reason, there aren't many specifically designed treatments for this disorder. But there are a few treatments that can prove beneficial. The first step in treating this disorder is to acknowledge that there is a problem and get medical help. Before combatting adult separation anxiety, you need to have full awareness of these anxiety symptoms. After that, you can use the following treatments.
Recognizing your anxiety symptoms
Treating your anxiety symptoms can help treat anxiety disorder. Many people who suffer from adult separation anxiety have obsessive thoughts and display behavior similar to OCD. Some people have anxiety attacks when they are left alone. Countering the symptoms of other anxiety orders can be very helpful.
Support groups
Support groups can also prove advantageous in treating separation anxiety. Such groups help people by providing additional social support.
Therapy
The same therapy that helps children deal with separation anxiety can also prove beneficial for adults. People who suffer from adult separation anxiety can benefit from cognitive behavioral therapy. Systematic desensitization can also help as it teaches patients how to be alone can be better for mental health.
Medication
Antidepressants and relaxation strategies can also help in treating separation anxiety.
The video below talks about recognizing the separation anxiety symptoms and how one can deal with children with separation anxiety and especially, teens.
Conclusion
We need more research in this field before it becomes easy to recommend treatment. The above-mentioned methods help in treating separation anxiety symptoms. It is also important to treat other stress and anxiety issues, as well as these issues, which can aggravate such symptoms.
Share this article on
Want to have a happier, healthier marriage?
If you feel disconnected or frustrated about the state of your marriage but want to avoid separation and/or divorce, the marriage.com course meant for married couples is an excellent resource to help you overcome the most challenging aspects of being married.
You May Also Like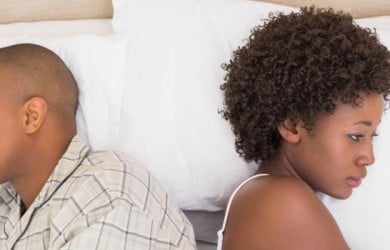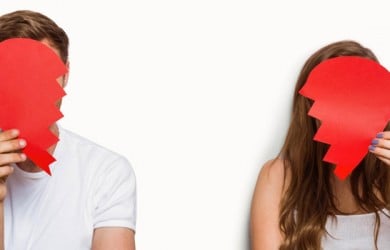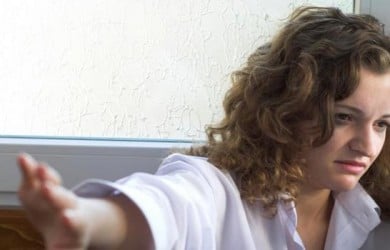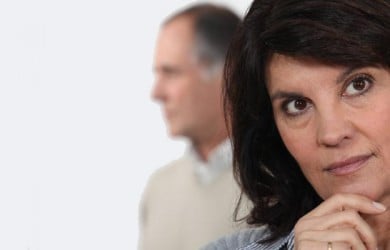 Popular Topics On Marriage Help