5 Things Struggling Couples Should Know About Marriage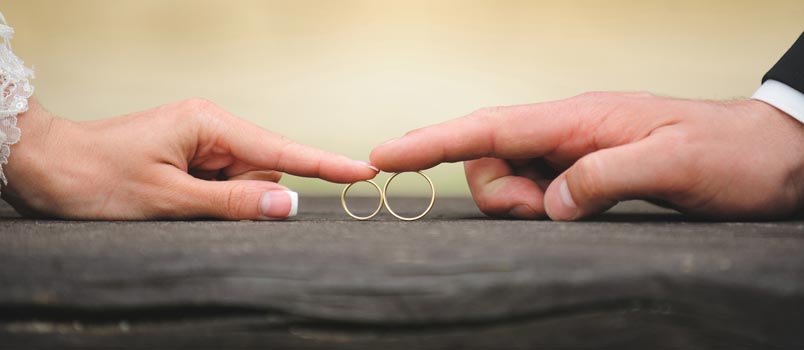 We are taught many subjects in school – from reading and writing to science and mathematics. But where do we go to learn about building good marriages? Mostly we learn about relationships through our experiences – the good and the bad. But sometimes it is a good idea to look at marriage the same way you would any other subject – with attention and thoughtful reflection.
If you are struggling with your marriage, here are five things you should know. But remember, these are not solutions to the problems you are facing, but rather a starting point to help you look at common relationship problems in a more objective way.
Everyone has problems
Many couples appear to have a perfect marriage, but every married couple struggles in one way or another. It may seem that they never argue, especially when you see happy, smiling pictures on Facebook, but don't be fooled! It is impossible to know how other couples live based on their smiles alone. Remember that even the most perfect couples have their issues.
Problems don't go away on their own
Time does not heal all wounds. Similar to physical wounds, relationship wounds also tend to worsen if not treated with care and attention. You will not gain the peace you want if you don't address the problems arising in your relationship. Of course, it requires effort from both parties. Studies have shown that the happiest couples are the ones who work on their problems both together and individually.
View your struggles in a positive light
Struggles can promote much needed change in marriage. They are similar to the red warning light on your car's dashboard indicating that something is wrong and should be addressed. If properly tackled, marital conflicts don't have to end in anger, bitterness, or separation. The problems that arise in your relationship give you an opportunity to bond. When two people work through a problem together, they come out on the other side closer than before.
Attack your problems, not your partner
Most couples tend to fight about the same issue repeatedly, even though it might appear to change in the details. Find out why you are fighting. What is the real issue? Try to avoid making personal attacks, which will lead to defensiveness. Instead, focus on the problem itself.
Seek help
You have access to many resources. Books, websites, support programs, videos, marriage counseling, weekend retreats, seminars, and many other resources can help your marriage improve and thrive. Don't be afraid to reach out and seek help.
Want to have a happier, healthier marriage?
If you feel disconnected or frustrated about the state of your marriage but want to avoid separation and/or divorce, the marriage.com course meant for married couples is an excellent resource to help you overcome the most challenging aspects of being married.
More by David McFadden