How to Heal Amid the Heartbreak of Marriage Separation
Partners who have been truly invested in the health and vitality of their marriages are rightfully heartbroken when the word "separation" enters the conversation.
Sometimes, despite our most fervent attempts to mend a broken marriage, marriage separation becomes inevitable and gut-wrenching. Accepting heartbreak and moving on after separation is difficult not only for the partners but also for the children if the couple has them.
Marriage separation can trigger many emotions in the estranged couples, right from 'happiness and peace,' to 'failure and sadness.' One study says, recovering from heartbreak can be quite a harrowing task – some couples need to rebound financially in order to attain individual reframing about how they feel following the end of a relationship.
But, if separation is unavoidable in a marriage, does it mean a nose dive into depression, anger, and a precipitous decline in overall health? Not necessarily so.
The same study goes on to say the emotions that separated couples experience can be both positive and negative – in this particular study, there was evidence of feelings of inadequacy, jealousy, and anger mixed with sadness and failure, witnessed in the respondents. But, there were also positive feelings of freedom, happiness, and peace noted in a few others as well.
Also, read – Turn your marriage separation into a positive experience
The point here is that even though healing from heartbreak is hard, there are steps to heal from a broken marriage.
How to recover from heartbreak
Finding peace and self-growth after marriage separation is available to every estranged couple, but drowning yourself in self-criticism is no way of dealing with heartbreak pain. You can either choose to douse yourself in misery or take a giant step towards healing a broken marriage, else learn how to move on after a heartbreak, at least.
Also, read – 7 factors to consider when talking about marriage separation
It is difficult to answer how long it takes to recover from heartbreak, but this article may help you understand what to do after heartbreak and marriage separation.
1. Stop blaming yourself
The first step towards healing after heartbreak and marriage separation is to quit blaming yourself. Finding peace is the first step in securing some healing when the marriage is becoming unraveled; recognizing that you are not completely responsible for the dissolution of it is important.
As many counselors have stated before, "it takes two to tango." When two partners end the relationship, both carry some responsibility for its ending.
It is also important to recognize that a failed marriage is not the same thing as being a failure. While you may feel like a failure, please remember that the end of the marriage does not mean an end to your purpose, identity, and future.
Above all, love yourself.
2. Give time to grieve and heal
Grief presupposes healing.
What do I mean by this? If the marriage comes to an end, it is important to give yourself the opportunity and space to grieve the loss of connection, intimacy, and a shared future.
Grief is a natural process by which the body and soul shed some of the strong emotions connected with a loss. Simply put, it is okay to cry, yell, withdraw, and sulk. Denying these important features of grief is akin to leaving an infection untreated.
3. Learn about your fears
Typical fears of survival, ranging from the fear of abandonment, rejection, to the fear of being judged or isolated, have been considered the root cause of many relationship issues. And, the same fears of isolation or abandonment might have prevented you from considering a separation from your partner.
The same fears are likely to raise their heads again after marriage separation. Take a moment to dig into the root cause that has triggered these fears in you and find ways to heal them.
Just remember! You are responsible for your unsatisfactory feelings and your fate.
4. Don't lose hope
Finally, a word about hope. If you and your estranged partner are still able to articulate some semblance of a shared future, you may need to embrace the possibility that the marriage union may continue.
The ability to look at the future through a hopeful lens with your partner indicates that you may be able to heal TOGETHER.
Even if this possibility does not occur, do not forget to celebrate and cherish the good moments you shared with your partner. As painful as the relationship may have become, it was never "all bad."
5. Focus on yourself
At times, you are bound to lose touch with your core values when tethered to a relationship. A marriage separation becomes an eye-opener and leaves you feeling disheartened.
Now that the opportunity to rebound yourself is knocking at your door post-marriage separation, it is time for you to focus your energy and time to find your inner strength and learn about things that leave you feeling refreshed and energized.
Enjoy spending time with yourself.
So, how to heal heartbreak? Simple! Get outside your comfort zone and try new things, explore new ideas, and learn to live happily with yourself.
The discomfort of trying new things can take your mind off your pain.
So, go for it!
Surround yourself with supportive people
The pain of separation can be excruciating. So, it is better to surround yourself with supportive and nurturing people.
Take this marriage separation as an opportunity for expanding and redesigning your social circle. Connect with people who are happy and self-assured in their own lives, who have a positive outlook and can help you in moving on after heartbreak.
Also, read – 5 effective ways to deal with marriage separation
Going solo may not be the answer
Staying single and going solo through your life may not be your thing. But, the decision to move on after marriage separation is a tough one to take. Yet, it is imperative for you to understand where you plan to head after leaving your partner.
Are you fearless enough to accept your vulnerabilities?
Are you willing to consider developing new relationships after separation?
It is important to take the steps you need to process and heal from your past to determine who you want to be in relationships in the future. When you are your best version of yourself, you will attract people who respect and cherish you. Focusing on healing and re-establishing your identity and purpose as an individual can often help you understand who is best for you and who may need to say goodbye to.
Share this article on
Want to have a happier, healthier marriage?
If you feel disconnected or frustrated about the state of your marriage but want to avoid separation and/or divorce, the marriage.com course meant for married couples is an excellent resource to help you overcome the most challenging aspects of being married.
Learn More On This Topic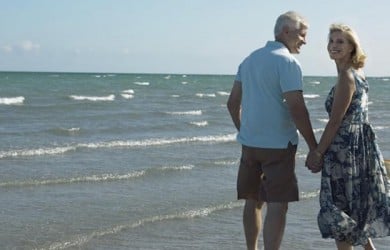 You May Also Like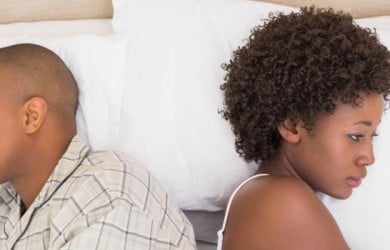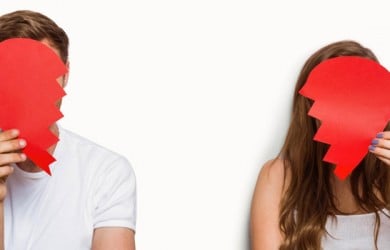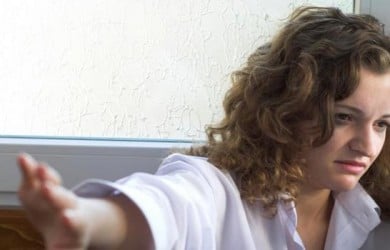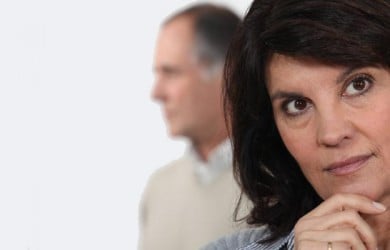 Popular Topics On Marriage Help