7 Keys to Talking About Marriage Separation with Your Spouse
So you, your spouse or both of you have decided that the time has come for you to separate.
Regardless of the circumstances that surround your separation, there will be some things that you'll need to discuss together so that you can make the appropriate arrangements and set expectations for the separation.
Below we have included a checklist of things to discuss when talking about marriage separation with your spouse.
But before we get to the checklist, there are a few key factors that you should consider before you start talking about marriage separation with your spouse.
1. Set the intention for the discussion with your spouse
If you plan to have a serious talk with your spouse over issues such as separation, it's only fair that you alert them to the fact that you want to have a serious discussion with them about the state of your relationship.
You can give them time to prepare and think about anything that they would like to discuss with you.
Let your spouse know that you intend to discuss the state of your marriage and whether you should separate or not.
Make a list of topics you'd like to discuss or things that you'd like to say so that you don't forget to say anything important.
2. Acknowledge your spouse's resistance to marital separation
Don't go steaming in like a bull in a china shop during your conversation.
It is possible that your spouse may not be ready to separate and wants to try a different approach to solve your problems. Be prepared for this.
If you are likely to be open to any alternative solutions to fixing your marriage that doesn't involve separation, remains open-minded.
But if you are certain that you want a separation, make sure that you stand by your boundaries and don't give mixed messages.
You might need to consider organizing an alternative place to stay on the day of the discussion just in case it becomes difficult for you to remain together.
3. Set the tone and talk with kindness
Even if your spouse cannot manage their anger or frustration at the news of separation, try to maintain a tone of kindness.
We know that it might be easier to match your spouse's angry tone out of your own frustration with them, but we also know that in the long term your kindness will repay you tenfold.
Whether that will be through reduced guilt about initiating a separation – to being able to rebuild your marriage, or, be able to relate amicably even if you choose to divorce.
4. Remain practical and fair
As with kindness, you can't argue with fairness or practicality.
Stick to these three qualities, and you will ensure that your discussion will end in a way that leaves both parties feeling respected even if one or both of you are upset by the situation.
It will help you make the right decisions for both of you and promote trust between you two during this stage.
If you do decide to divorce, it will make the whole process more comfortable because you will enhance your chances of being able to negotiate your divorce successfully together.
5. Make sure that you manage your expectations
This is an essential factor to consider when talking about separation with your spouse.
We all often have somewhat unrealistic expectations in most situations and also make assumptions about where our boundaries lie.
We even have expectations that others will respect our boundaries even though we haven't discussed them with those close to us.
If you are separating to see if you can fix your marriage, it's important to discuss expectations on each other such as fidelity, how you will communicate or work on your marriage.
Also, matters relating to how you will talk to the children and take care of them during the separation needs to be discussed.
If you plan to divorce, then you could use this time to discuss some of the necessary elements of divorce.
You can discuss whether you can fairly divide up your assets and custody of the children without dragging each other through the courts.
if you can agree to the above condition, then what arrangements will you make to accomplish that.
When you've discussed and negotiated your expectations between you and your partner, you'll find that it's much easier to navigate the challenging waters that separation might bring.
You'll also need to discuss the following depending upon and in relation to what type of separation you are planning.
6. Living arrangements
How you will talk to your children

How much budget you'll need to live in separate homes.

Where you will all live.

Create a plan and a timeline for how you will make the changes to your living arrangements so that you are both clear and on the same page.
7. Children
Discuss how you would like to care for the children post-separation and find out if your spouse agrees.
Here are a few questions you should encounter with while planning for it:
Who is going to be the primary carer or will you co-parent?
If you are not co-parenting, how regular will the contact be with the children?
How will you both split the costs of raising children such as health, activities, food, and clothing?
How you are both going to reassure the children post break up.
How you will both communicate with each other in front of the children.
What the boundaries will be if any of you meet a new partner.
A final factor to consider when talking about marriage separation with your spouse is who you will inform, and what you will both say to them.
Understanding this beforehand will help you to both ease any miscommunication and eliminate any hard feeling or gossip.
Share this article on
Want to have a happier, healthier marriage?
If you feel disconnected or frustrated about the state of your marriage but want to avoid separation and/or divorce, the marriage.com course meant for married couples is an excellent resource to help you overcome the most challenging aspects of being married.
More On This Topic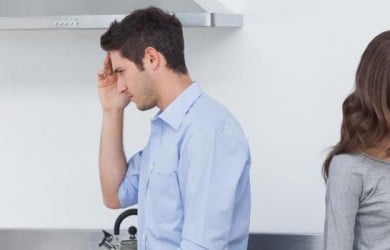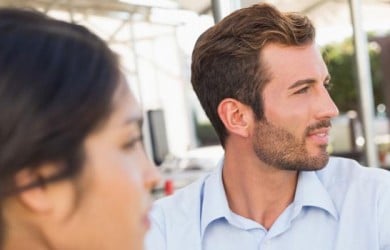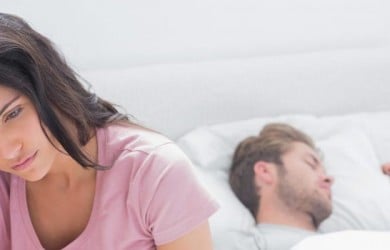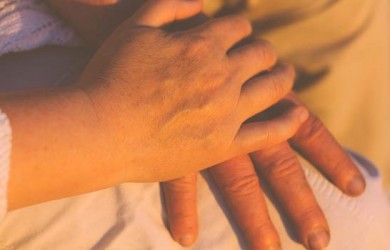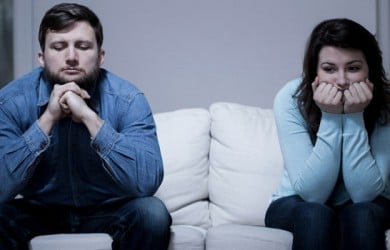 You May Also Like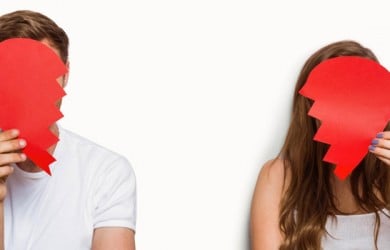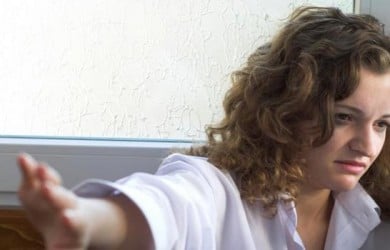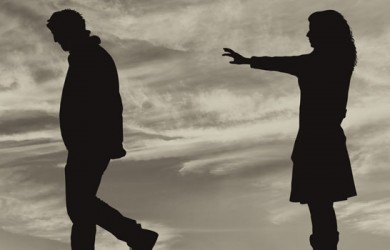 Popular Topics On Marriage Help