10 Reasons Why Marriage Proposals Get Rejected
"Will you marry me?"
This may be one of the most beautiful questions that you will hear in your lifetime. Marriage proposals are like one of the ultimate goals of couples.
To be engaged and later be married to the person you love is the dream of many.
However, not all love stories end with a sweet 'yes.' Some marriage proposals end up with a cold 'no.'
What would you do if you had to deal with a marriage proposal rejection?
What is a marriage proposal, and why is it important?
Marriage, for most people, is significant because it's a union of two souls in love.
It's a decision of a lifetime and the union of two people to be as one, a beautiful and solemn promise to live together in harmony.
This is the reason why marriage proposals are viewed as the ultimate test of commitment. If your partner is truly committed to you and your relationship, then this person would pop the question.
But what if the most awaited event turns out to be a nightmare?
Rejected proposals happen, and it's not something that you can easily forget.
Why do marriage proposals get rejected?
10 Reasons why marriage proposals get turned down
We all know that an engagement does not guarantee a wedding or a successful marriage, but what about proposals gone bad?
Whether you are asking the question or receiving the proposal, make sure you read through to understand better why some people choose to say no to a sweet question.
Here are 10 common reasons for failed marriage proposals.
1. You're not ready yet
You may be in love and happy, but sometimes, you are just not ready to say 'yes' and move on to the next level.
In some cases, a marriage proposal rejection doesn't mean that the other person is not serious about the relationship. It may just mean that they are not ready yet.
They might still have many plans in their career and single life, and marriage is a topic that has not crossed their minds yet.
Some people simply don't want to set false expectations and would choose to decline a marriage proposal.
2. You need more time to think
A proposal denied doesn't exactly mean a love denied.
While marriage proposals are always sweet surprises, there are situations where the person may be caught off guard.
If you haven't talked about the future of marriage, and then you ask the question, it's understandable if your partner might say no.
Nobody wants to be caught off guard, especially when it's about their future. Your partner might need some time to process the question.
3. Your partner is not "the one" for you
Uncertainty is the most common reason for marriage proposal rejections.
Some people are okay with dating and being in a relationship. Sadly, they don't see themselves being married to the person they're with.
Marriage is a lifetime commitment, so if they don't see you as a lifetime partner, the answer would always be 'no.' This may be the most hurtful reason to be rejected in marriage.
Also Try: Are You And Your Partner A Perfect Match?
4. You're not yet financially stable
A person may choose to say no to marriage proposals when they aren't financially stable yet.
For them, getting engaged and eventually getting married means financial responsibilities.
This is a giant leap in your relationship, and sometimes, it's just terrifying to commit when you don't have a stable job or a source of income.
Some people would instead focus on their careers first before deciding to settle down. This way, they would enjoy marriage and having a family better.
5. You don't believe in marriage
Some people who have turned down marriage proposals don't believe in marriage in general.
They might think that the ceremony is irrelevant, or they may have a traumatic past that prevents them from believing in the sanctity of marriage.
Those in this situation may choose to compromise so they can still stay together without getting married.
6. There is no foundation in the relationship
A marriage proposal like what we see in fairytales can turn sour and become a rejected marriage proposal. A person might say 'no' if there is no solid foundation in the relationship.
What do we mean by this?
If the relationship lacks trust, respect, or even love, then a marriage proposal is just an empty promise. It's better to turn down a marriage proposal if you are in an abusive or toxic relationship.
Also Try: Are You In A Toxic Relationship Quiz?
7. The marriage proposal wasn't romantic
Some marriage proposal rejection is simply because the proposal wasn't sweet or romantic enough. It's like expectations vs. reality.
Your partner might have waited for this moment for years. Expectations like a grand hotel reservation, a romantic song, a bouquet of roses, and all of that romantic stuff, and let's not forget getting down on one knee before asking the question.
Then you simply ask your partner, "Hey, let's do it. Let's get married, okay?"
This can cause mixed emotions that can lead to a harsh and cold 'no.'
Here is a video providing some marriage proposal tips:
Related Reading: 

Dos and Don'ts for an Unforgettable Marriage Proposal
8. The proposal was made in public
We've seen so many viral marriage proposals, and most of them were done in public.
For some, it's like shouting to the whole world that you're in love and you want to marry this person, but what if this person is an introvert?
Some people don't like this setup, and this usually leads to denied proposals.
This also means that you don't know your partner that well.
For some, a private marriage proposal is more romantic and heartfelt.
9. There was no ring
Another cause of proposals gone bad is because of the ring. We all know how important the engagement ring is, right?
Some declined the proposal because of poor ring choice, or worse, and there was no ring at all.
For some people, the ring is essential because it signifies the promise of marriage. That's why it's nice to have a good engagement ring when you're planning to propose to your loved one.
Also Try: Engagement Ring Style Quiz
10. The proposal was only to save the relationship
Another reason why a person would say no to marriage is when it's done to save it.
This happens a lot. The relationship is already experiencing problems, and you see that your relationship is coming to an end. Some people think that a marriage proposal can save the relationship.
Unfortunately, this isn't the answer to a problematic relationship. Instead, being truthful and working together is much better than proposing a marriage.
It's better if the marriage proposal is made out of readiness and love. This is why some people choose to say 'no' to a marriage proposal.
How to handle when your marriage proposal gets rejected
You've found 'the one,' and you decided to ask the question, but what happens when you are faced with a marriage proposal rejection?
What happens now?
There can be many reasons why a person would decline a sweet marriage proposal, just like the ten reasons listed above.
Being faced with the reality that you and your partner don't share the same dream of getting married and building a family may ultimately end the relationship.
Of course, it's normal to feel hurt. Rejection is always painful, and it's not something that you can comfort in a day or two. This is also where you have to decide if you would remain in the relationship or choose to end it and move on.
Either way, you would need expert tips to help you on how you can deal with a turned-down marriage proposal. These four steps can help you with how you deal with this hard situation.
Remain calm.
Don't let your emotions get the better of you.

Give yourself time to heal.

It's normal if you want to be left alone, and it can even help you with your healing.

Assess yourself and your relationship.

Do you still want to give it another chance, or would you instead end your relationship and move on?

Clear things up. If you don't know why your partner rejected your marriage proposal, then this is the time to ask.
Conclusion
In life, we don't want to regret our decisions. As much as possible, we want to be entirely sure of something before we decide to go for it. It makes sense, right?
That's why if you still have doubts, even if it's the sweetest marriage proposal, then it's okay to decline it.
There may be more than these ten reasons why some people say no to a marriage proposal, and whatever that reason is, it's good enough.
Marriage proposal rejection hurts, but it's not the end. This may be a chance for you and your partner to talk to each other. This way, you can get a deeper understanding of your goals in life.
A rejected marriage proposal isn't the end of the world or even your relationship. Maybe, you need to check each other's priorities and assess your relationship until the both of you are ready to commit.
Share this article on
Planning to get married?
Just engaged or contemplating marriage? Discover how to transition smoothly into the next phase of your relationship with Marriage.com's Pre-Marriage Course. Begin your incredible journey with this guide designed by experts and lay a strong foundation for your path of togetherness - forever!
More On This Topic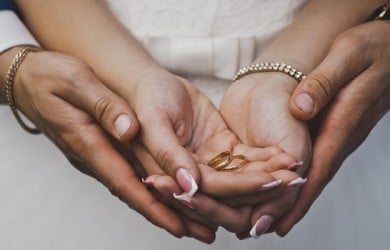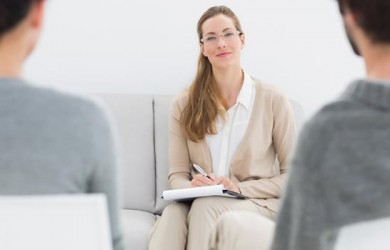 You May Also Like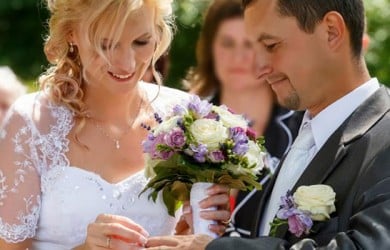 Popular Topics On Getting Married