8 Best Marriage Preparation Tips for Bride
What does preparing for marriage entail?
Marriage is an institution that changes the lives, lifestyles, thought patterns, duties and obligations of a woman forever.
We learn how to make adjustments to incorporate that one special person in our lives and make them a priority. Sounds like a lot of work? Well, it is.
So what makes for a good wife and how to prepare for marriage?
If you are looking for insights on things to know before getting married or the steps to prepare for marriage, then read on to know a very simple recipe for a successful union and how a single woman can mentally prepare for marriage.
For women preparing for marriage, here's marriage preparation 101
1. Be practical
While preparing for marriage, women are conditioned to believe that marriages are all about 'the perfect partner, 'perfect in-laws' and 'perfect houses' but know this already; marriages are far from 'perfect'.
Embrace the beauty of reality and come to terms with the fact that your husband, in-laws and the house that you will live in can be different from what you may have imagined. While preparing for marriage, when you start becoming more acceptable, that's when happiness will follow.
When will you get married? Take Quiz
2. Speak the languages of love
In the course of preparing for marriage, speak the different languages of love to show that you care.
This may include speaking words of affirmation, spending quality time, gifting, performing acts of service or physical touching. Choose the love language that works for both of you and practice it every day to see love bloom.
Here's a closer look at the different love languages:
Speaking words of affirmation – Rather than telling them that a certain outfit doesn't suit your spouse, compliment them wholeheartedly on the days they make an effort to look good. Boost their confidence by showing that you believe in the work that they do and support the ideas they believe in.
Spending quality time – You don't need to spend the entire weekend with your partner. Giving them your full attention and actively listening to how their day went on a regular basis can serve as quality time.
Gifting – In the initial phase of marriage, be prepared to gift knick-knacks that you know your partner loves. It can be a homemade cookie, a little thing you saw them eyeing at a shop or an essential that you know that they keep forgetting to buy every month.
Performing acts of service – Little acts of service go a long way in conveying how much you love your partner. Taking over a chore that you know that they hate doing, paying a bill or something else.
Physical touching – Starting and ending the day with affection by hugging and kissing your partner regularly can make a huge difference in the way the intimacy part of your

relationship

proceeds.
3. Respect your spouse
When you respect and believe in your partner, it will help them transform into a courageous person. With a respectful partner, they can hope to have a good day and have the courage & conviction to take on any challenge in their life.
Learning to respect your partner can go a long way and is one of the inevitable answers to the question of how to prepare to be a wife.
4. Prioritize sex
It takes a lot more than great sex to make a marriage successful, but it's nearly impossible without it too.
Preparing for marriage also includes sexual fulfillment. Sex is one of the most important needs in a marriage. Making it a priority will improve every other aspect of the marriage, as a result. If you are looking for wedding night tips for brides to make your wedding night memorable, here are some more helpful tips.
5. Create a positive tone
The wife is usually the person in the family who can set the right tone at home.
So one of the things to consider before marriage is to make sure you set a positive one. Ensure you foster an environment where love, encouragement, laughter, gratitude, hard work and fun flow together in harmony.
Recommended – Pre Marriage Course Online
6. Be yourself
When you set out to find what to know before getting married, there will be many people telling you that you need to change your lifestyle, your habits and other things to adjust to your new way of life.
But that's not what's required for a happy relationship.
You just need to be the best you can be in your marriage.
Preparing for marriage means you should continue to explore interests and hobbies that you are passionate about – and encourage your partner to do the same.
Another tip, never try to change each other – it never works!
7. Make smart financial decisions
What's the most crucial advice on how to prepare for marriage while single?
Common advice for single women is to work on your budget. Key things to do before getting married include building an emergency fund that covers 3-6 months of expenses along with retirement savings.
8. Practice forgiveness
While learning how to be a wife, you must remember that practicing forgiveness in your marriage is an important component of preparing for marriage.
Know that your partner is human and cannot fulfill your every expectation. While getting ready for marriage, process the anger and seek reconciliation, especially on petty matters.
It takes a lot to let go of past hurts, disappointments, and anger. It makes much sense to process the anger and seek reconciliation if there are pre-existing issues between the two of you that can boil over later.
Just begin on a fresh note.
Legal checklist for getting married
When you have found someone you want to spend the rest of your life with, and are on the pathway to a happy marriage union, it would be advisable to factor in the marriage requirements legally.
Related- How to Make Marriage Preparation for the Bride a Breeze – a Quick Guide!
Unsure of the legal requirements before you say "I do"?
To make things easier, you must overview the key legal things to know before getting married. Here's the legal checklist for getting married.
A few more useful bridal tips
Looking for more advice to help you navigate your transition from Miss to Mrs.? Read these useful bridal tips and questions to ask before marriage, to help you prime up for marriage and embark on the beautiful journey of marriage.
Alongside these tips on preparing for marriage, taking up a marriage preparation course can be a useful resource in helping you make a smooth and seamless transition from a single woman status to a married woman.
For those who have a time crunch or certain financial constraints, taking up a credible online marriage course can be the go-to solution for learning and honing the chops on how to navigate married life challenges and enjoying a healthy marriage.
Share this article on
Want to have a happier, healthier marriage?
If you feel disconnected or frustrated about the state of your marriage but want to avoid separation and/or divorce, the marriage.com course meant for married couples is an excellent resource to help you overcome the most challenging aspects of being married.
More On This Topic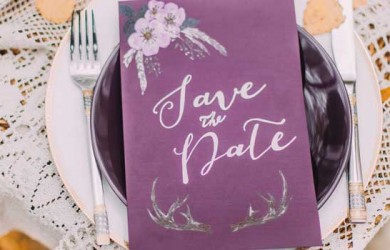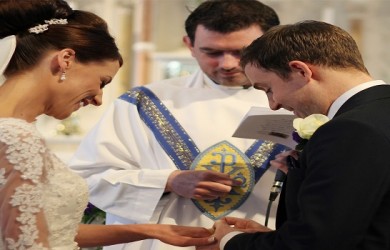 You May Also Like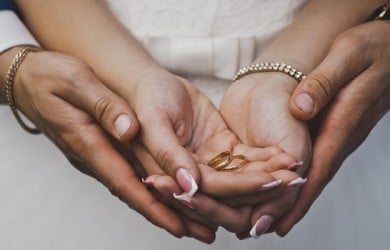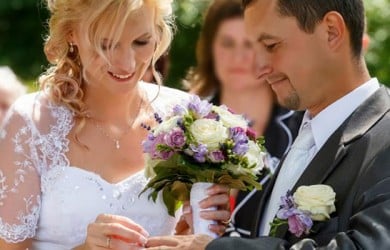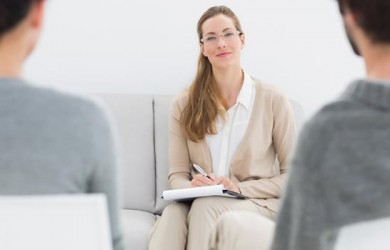 Popular Topics On Getting Married