Why Is Marriage Important – 8 Reasons Revealed
One question that people who are in a simple boyfriend girlfriend relation ask is that why do they need to get married.
They keep pondering over the question and importance of this sacred relationship because in their eyes, being committed and living together is the same as being married. They believe that the rings, stigma, vows, the involvement of the government and harsh rules make marriage a business deal instead of an emotional connection.
But this is not the case.
Marriage is a very strong relationship and is a union that provides two individuals with a bond that they needed so much. Marriage is a commitment that completes your life, and you may not even know its significance until you get married.
However, keep on reading this article to know why marriage is important.
1. Oneness of being
Marriage is an act of combining two people; it is the merging of two souls as one and is a bond that has no competition in this world.
This sacred bond does not only blesses you with a life partner but also gives you another family member to rely on completely. Marriage turns your commitment into teamwork where both the partners are the ultimate player and work together in achieving their goals.
Why is marriage important? Because it gives you an ultimate team player, always playing on your side.
2. It benefits everyone
Marriage has many benefits for not only you but everyone around you too. It helps in social bonding and even assists economically towards the community.
Marriage also benefits the families of both the partners and creates a brand new bond between the two.
3. It teaches you compassion
Why is marriage important? Because Marriage also teaches the two people compassion and allows you to practice it.
It strengthens your commitment by making you stand with one another through thick and thin.
It also allows you to support one another in each and everything that happens and is a package of joint emotion being poured in forming a family out of compassion and love.
Why is marriage important? It binds you with another soul allowing you to share each and everything with them.
You can talk about whatever topic you want without the fear of ever being judged or being belittled in their mind. This bond provides you with a best friend who'll stand by your side through thick and thin.
5. Crime partners
Marriage also gives you another soul to consider your own. That answers why is marriage important and why it's the most sacred bond.
This person is your everything; you are best friends, lovers, and even crime partners. You will have someone to hold when you get low; you will have someone to eat dinner with and even watch movies together. With your partner you will never be alone; you can have picnics together, drink tea in the evening and even read books with one another.
When you get married, you will never be alone.
Marriage is the joining of two people allowing you to do all kinds of beautiful things to even the weirdest people. You can have fun all days and night long with your significant other and never ever feel alone.
6. Intimacy
Marriage also comes with the chance of allowing you to be intimate whenever you and your partner want to. It provides you with a guilt-free night of naughtiness without contemplating if you did the right thing or not.
With marriage, your intimacy will be answered without any feeling of guiltiness or upsetting God.
7. Emotional security
Marriage is the joining of emotion.
Both men and women are always searching for emotional intimacy and security, and when you get married, this is what you get. You will always have someone along with sharing of emotion.
The best part about marriage is that everything is pure, no matter what you do this relationship comes without any impurity or guilt.
8. Life security
No matter how ill you get, you will always have someone to look after you. Marriage is a bond wherein you are sure that your partner will take care of you when you sick or when you need them, and you no longer have to worry or become distressed.
Having this security in life is essential because once you get sick, you tend to realize how alone you really are, but having come through this emotional time makes you realize the importance of this bond.
Marriage is a bond between two people for eternity through this life.
Why is marriage important? Because, it is a relationship where two people get committed to one another and join their families making it one. Marriage is a connection that two souls feel as soon as they say their vows.
It provides you with the kind of intimacy that no other bond can, and this is why it is also a very holy act for every person.
Share this article on
Want to have a happier, healthier marriage?
If you feel disconnected or frustrated about the state of your marriage but want to avoid separation and/or divorce, the marriage.com course meant for married couples is an excellent resource to help you overcome the most challenging aspects of being married.
More On This Topic
You May Also Like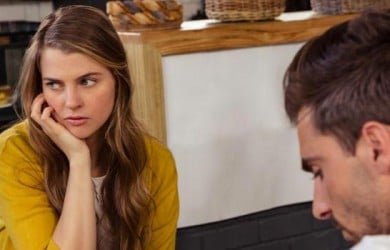 Popular Topics On Married Life