50 Charming Wedding Gifts for Older Couples
Certain wedding presents are so popular that they have almost become cliché. But finding unique wedding gifts for older couples is a challenge.
This is especially true if the couple is a little older. Couples married in their 40s, 50s or older have different needs than younger couples. They don't need help setting up their homes – they most likely have all the crockery and cutlery they could ever need.
Older couples have likely had kids, maybe even grandkids, and have probably done what they wanted to in their careers. Depending on how old they are, they might even consider retiring.
This article gives you a comprehensive list of options to choose from if you are looking for wedding gifts for older couples.
50 best wedding gifts for older couples
How do you find gift ideas for married couples old enough to have everything they need for their home and settled enough in their lives not to need anything new? How to look for wedding gifts for older couples?
You'll be happy to know that there are plenty of ideas for fun wedding gifts for older couples. Think outside the box with these unique gift ideas suitable for any age.
Here are some wedding gift ideas for second marriages:
1. An experience
When looking for wedding gift ideas for second-marriage older couples, you must consider that they aren't just beginning their life together for the first time.
Your friends might have everything they need – but what would they like to do?
There is a huge range of experiences you can give as a gift. Everything from flying lessons to a cookery class, a set of salsa lessons, or even monster truck driving. You can go for something as adventurous as kayaking a river or as gentle as a guided nature walk in a favorite location. When thinking of wedding gifts for older couples, this is an exciting option you must consider.
Please don't be shy to ask the couple what they would like. Ask them what they'd love to do that they've never done or what they keep talking about but never booking. This would be a welcome twist to their expectation of wedding gifts for older couples.
2. A relaxing time
Life is busy for people of all ages, and we often skip over time spent relaxing in favor of rushing around being busy with work, kids, family, and social commitments. Chances are your bride and groom-to-be are no different.
Make their life a little easier with the gift of relaxation. This is a great wedding gift for older couple. After all, some downtime can be the perfect wedding present after the stress and rush of organizing a wedding!
Get them vouchers for a luxury spa day, a river cruise, a fancy meal in a nice restaurant, or even a night away. This is a great alternative for wedding gifts for older couples if the couple isn't exactly adventurous and would prefer to 'chill.'
3. Art for their home
The best gift for the wedding couple is home decor. Your friends probably have everything practical they need for their home, so why not get them something unique and unforgettable to embellish?
You can buy beautiful art online, at auction, or in local galleries. Look around for local art spaces, cafes, or restaurants that display pieces by local artists. Think about your friends' living space – what would go best with their taste? And what would fit comfortably?
Whether you opt for a painting, a mixed media piece, a framed photograph, textiles or a sculpture, art is an unforgettable gift and one that the couple can enjoy day after day. Home decorations would make great wedding gifts for older couples.
4. Something personalized
As wedding gifts for second marriages, you can give the couple some personalized couple gifts. Personalized marriage gifts never go out of fashion, no matter what age your friends are. Of course, there are traditional personalized gifts for the wedding couple, such as monogrammed towels or handkerchiefs, and they can have a certain elegance, but why not think a little outside the box?
You can find hundreds, if not thousands, of personalized item ideas online. You can get your friends anything from a handmade slate house sign to a personalized monopoly game to fun gifts like mugs. This is an idea for wedding gifts for older couples that they would surely appreciate.
Personalized gifts are the perfect way to give a couple something unique that no one else has. This is one of the finest wedding gift ideas for older couples because, at their age, they would find this more endearing than something that just has a high monetary value.
Related Reading: 

3 Steps for Picking the Perfect Sentimental Wedding Gift for Your Best Friend
5. A wedding memento
A memento of their special day makes a wonderful wedding present for any couple.
There are lots of options. You might present them with a photo album full of professional or candid prints. You can buy them champagne flutes with all the wedding details they can use for their first toast and keep them as a memory afterward. These would make for very endearing wedding gifts for older couples.
Or, why not get extra personalized with a wedding scrapbook? You can include everything from a pressed flower from the table arrangements to ribbon from the gifts, photographs of the ceremony and reception, copies of the menu and anything else that makes a good reminder of their special day. This is a great gift for old couples.
6. A recipe book
Do your friends enjoy cooking?
Why not give them something tasty to start their next phase with a personalized recipe book? You can buy lovely recipe books online that are designed for the purpose.
Or choose a brand new notebook with good thick paper and a sturdy cover. This is offbeat but would make for amazing wedding gifts for older couples.
Write all your favorite recipes in it for them to sample, and maybe include the best recipes you can find online, too.
Be sure to choose a book with plenty of space to add their favorites and any new delights they discover over the years.
7. A new home appliance
One of the best wedding gifts for older couples is a brand-new appliance. You can buy them a new microwave oven, a slow cooker, or the latest air-fryer model.
These appliances can help them prepare food and also allow them to try out new recipes. It's also a nice way to let them try the latest technology when it comes to cooking.
8. A customized tasting set
Are you thinking of a great and unique gift for a second wedding for a close relative, friend, or parents? Try giving them a customized tasting set. They come in beautiful boxes, small bottles, and sophisticated glass.
They will surely adore this elegant and thoughtful gift. It's nice to give them something that they can enjoy and share.
9. Sophisticated linens and beddings
Who wouldn't appreciate a new set of sophisticated linens and bedding? It's one of the great wedding gift ideas for older couples, and they would love something they could use.
You can buy one or two sets, and depending on their taste, you can opt for silk or cotton bedding.
10. Custom-made jewelry
If you're looking for an intimate wedding gift for your parents or some older couple you're close with, custom-made jewelry is a great option.
You can choose from necklaces, bracelets, or rings too. Since it's custom-made, you will know what you can add to make it extra special.
Related Reading: 

20 Innovative Wedding Gifts Ideas for the Bride and Groom
11. A memory box
Another trending wedding gift for second weddings would be a memory box. It's a personalized box where they can store and preserve their cherished tokens from their wedding day.
They can store their wedding invitation, a dried flower from the bouquet, photographs, and other small items. They can also put in their handwritten vows.
12. A customized diffuser set
Older couples tend to appreciate gifts of relaxation. That's where a customized diffuser comes in. It's one older couple's wedding gift that they would appreciate.
These customized diffusers will create a more personalized aromatherapy experience for the newlyweds. They would surely enjoy their favorite scents in a way that reflects their unique tastes and preferences.
13. An outdoor furniture set
If you have the budget, go for a new outdoor furniture set. The newlyweds would appreciate the comfortable furniture that they can put outside.
They could relax, drink tea, and talk about what they love. Aside from that, they would appreciate their garden's aesthetically pleasing design and upgrade.
14. An elegant wine glass set
Since we are looking for gift ideas for elderly couples, why not try gifting them with an elegant wine glass set? Of course, it's nice to make sure they love wine first.
They typically make this collection of glasses with high-quality crystal or glass with an elegant and sophisticated design that will surely make their wine-drinking experience extra special.
15. A luxurious bathrobe and slipper set
Since we've talked about elegant bedding, why not pair it with a luxurious bathrobe and slipper matching set? They will surely appreciate the relaxation and comfort that these items provide.
The newlyweds would enjoy using these because it will give them the feeling that they are staying in a five-star hotel.
16. A fragrance set
What about the perfect wedding gift for a wealthy older couple? Surely, this must be one of the most challenging gifts to find.
A fragrance set would be perfect because it already includes a wide selection of scents. You can go from fresh, light, bold or any sophisticated scents.
They would often come in an attractive box with miniature bottles of various scents.
17. A gourmet food basket
A gourmet food basket is a thoughtful gift for newlyweds. It's a collection of high-quality, specialty foods that come in a very attractive basket, box, or even a container.
It could be a range of delicious and fancy cheeses, jams, specialty crackers, and even cured meat. You can also include a bottle of wine to make the experience complete.
18. A stylish new set of dinnerware
This may be one of the most common wedding gifts for older couples, but surely, they would still appreciate their new dinner set.
To make it stand out more, pick a dinner set that adds elegance to their dining experience. Depending on their taste, you can also choose which one to give since dinnerware comes in different styles and various materials.
19. A coffee-maker set
Who wouldn't say no to coffee? If the newlyweds love coffee, then say no more. You can choose a new coffee maker set for them. Remember, a new coffee maker isn't just like any other appliance; it's necessary.
Thanks to you, they could start their day right with coffee's strong and relaxing aroma in the morning.
20. A high-quality and durable cookware set
Looking for wedding presents for an older couple that is practical? Then choose the best cookware set for them.
Some older couples love to make home-cooked meals, not just for themselves but also for their loved ones. A durable and stylish cookware set is perfect so they can try out new recipes and enjoy cooking together.
21. A set of baking must-haves
Do they love sweets? Maybe they love baking. If they do, then get them some fancy baking must-haves.
It doesn't matter if they are starting or are already a pro at baking. Receiving a box full of baking materials will surely bring them happiness, and they might bake a cake for you.
22. A soap-making kit
Did you know that wedding gifts for older couples can be as simple as a soap-making kit?
Even if they have already spent decades together, they would surely appreciate more shared experiences, and creating fragrant and moisturizing soap can be one of them. They can mix and match scents and oils to create their own soap.
23. A photoshoot session
Don't worry if the wedding is already done. The newlywed couple would love and appreciate a photo-shoot session gift from you.
You can choose from different themes and settings; if they are playful, you will give them a fun and memorable experience. It's always nice seeing two people in love in photos, right?
24. A honeymoon trip
Want to know one of the best wedding gifts for older couples? Well, get them a honeymoon trip! We're not kidding here.
You can set this up before the wedding if you want to. Book their flight and accommodation and surprise them with a getaway they will never forget.
Related Reading: 

60 Best Honeymoon Destination Ideas
25. A new set of phones
Believe it or not, gadgets are also considered cool gift ideas for second marriages. This way, they can discover social media, have face time with family members and friends and try the latest trends.
You can get matching phones or tablets for the bride and groom. Add in some cases for extra gadget protection.
26. A home makeover
This is one of our favorite gifts for older married couples. If you have the budget, then give them a home makeover.
They would appreciate the thought, effort, and gesture of improving their home. Ask them about their preferences so you know what to add to their new home interior.
27. An electric ice cream maker
Dessert is always nice and to be able to create your ice cream is a sure fun way to bond. Give the newlyweds a good ice cream maker and throw in some basic ingredients.
They could start making their ice cream anytime they want and the best part? They can choose what ingredients to put into their ice cream recipe.
28. A set of glasses for him and her
One for him and one for her. A fancy set of drinking glasses for Mr. and Mrs. will surely make them smile. They could use this daily or put it on a shelf as souvenirs.
It's one of those thoughtful and practical gifts for a friend or family member that they would surely appreciate.
29. A customized cutting board
You may have seen this viral gift idea on social media. Personalized cutting boards are an adorable gift idea for weddings of elderly couples. You can choose from various materials, such as wood, bamboo, or plastic, and design them according to their personalities.
This way, you'll give them something that will add a personal touch to a practical kitchen item.
30. An ultimate tea set
If the newlyweds are a fan of tea, then give them a sophisticated tea set instead of a coffee maker.
The set typically includes a teapot, cups, saucers, a sugar bowl and creamer. They come in an adorable and pretty box and you can pick an assortment of stunning designs. They would surely love serving tea with this gift.
31. An adorable family photo canvas
Second weddings are special memories to keep. Relive your favorite family photo moments by gifting the newlyweds with a custom canvas print made from high-quality materials.
They can put it up in the living room or bedroom and they would guarantee to smile every time they see it.
32. A wedding photo plaque
Another wonderful gift idea for older couples is to give them a wedding photo plaque. It's a sweet gesture that they would surely appreciate.
Aside from that, it will add a personal and sophisticated touch to any room where they choose to put it.
Related Reading: 

Wedding Photo Trends That Will Be Huge in 2022
33. A BBQ grill set
When giving a gift, you must consider what they like. From there, you can base your choices.
If the newlyweds love to barbecue, then it's a pleasant idea to give them a barbecue grill set. It's one of those unique wedding gifts for older couples, but again, if they love to barbecue, this gift would be awesome!
34. A couples counseling course
If you are looking for additional gifts for a second marriage older couple, why not enroll them in a couples counseling course?
Don't worry, these courses aren't just for couples with issues. They are the perfect gift if you want them to get closer together and build skills that will help them in the future.
35. A gardening tool set
Did you know that a gardening tool set is also an ideal gift for an older couple for their silver wedding? If they love to garden, this would be an adorable gift for both of them.
There are personalized garden tools you can choose from, and some also come in pretty and colorful prints.
36. A couples blanket
A cozy, personalized blanket is a great second wedding gift that you can give. It'll keep them warm and make them smile whenever they see the adorable gift.
37. A couples leather luggage tag
Couple leather luggage tags are amazing gifts for couples who love to travel. It's not that expensive, but it's surely sophisticated.
They would love to use this when traveling and it is a great way to accentuate their luggage.
38. A honeymoon gift basket
If you have plenty of time to prepare your wedding gifts for older couples, try giving a honeymoon gift basket.
They would surely smile at the sight of the beautiful collection of items to enhance their second honeymoon experience.
Related Reading: 

8 Kickass Romantic Ideas to Make Honeymoon Special
39. A new couch or doormat
Wait, a new couch? Not the usual wedding gift you have in mind, but it works, and they would appreciate a new cozy and, of course, a stylish new couch that they could use to relax.
A custom doormat is also a very nice gift idea for older couples. They will always appreciate something that makes their home more beautiful.
40. A set of personalized note cards
If they have a business or love creating letters, they will always appreciate receiving personalized note cards.
41. A terrarium kit
Older couples have more time to spend together and share fun activities, like maintaining a terrarium! It's unique, fun, and a beautiful gift.
42. A comfy massage chair
If you have the budget, they will appreciate a massage chair. After a stressful day and when you feel those aches and pains, having your very own massage chair can be heaven-sent.
43. A couple of live indoor plants
Do they love indoor plants? You can choose some unique or hard-to-find indoor plants to add to their collection. Aside from making their home more beautiful, it also shows sweet thoughts and wishes.
44. A book collection
Even with the latest technology, books will always stay in style. If they love to read, a set of good books is the way to go.
They could spend the afternoon reading, and they would appreciate the special gesture as well.
45. A heartfelt family or ancestry book
Another older couple wedding gift idea would be an ancestry book. This unique and also very useful gift can include a genealogical research, family stories, photographs, and even historical documents that will help to trace the family's roots.
46. A dedicated movie for the couple
There couldn't be a more perfect gift for second weddings for an older couple than a dedicated movie about their life and love story.
Their love is their legacy, and there's nothing more beautiful than this.
Related Reading: 

40 Best Romantic Movies of All Time
47. A new car
We'll list some ideas for a wedding gift for a wealthy older couple. This time, a car would be nice. This can be very useful for them and will be greatly appreciated by the couple.
48. A tiny home
Tiny homes have been popular lately and older couples like living in tiny homes because they feel closer together. If you have the budget or are thinking of a grand wedding gift, this is the one for them.
Related Reading: 

50 Fun Things For Couples To Do At Home When Bored
49. A home theater system
If they still have a comfortable couch, why not give them a new theater and entertainment system? It'll make their movie-watching experience more enjoyable too.
50. A new pet
The best older couple wedding gift is none other than a new member of their family – a new fur baby! Of course, make sure that they are animal lovers first. Then you can give them an adorable pet that they will love.
What are the five things a bride needs?
There is no specific list of what a bride needs because every bride is unique and depending on many factors, they may require different things.
However, here are some things that a bride would surely appreciate:
A customized wedding planner so she could track her events and budget.

The gown of her dreams. It's because this will only happen once and she deserves to be the most beautiful.

Water and food since most brides need to remember to eat and drink.

Extra pair of shoes that she could use when tired. Trust us; this will help – a lot.

The perfect set of jewelry to accentuate the dress and her beauty.
Chelsea interviews Dr. Guralnik about dealing with Prenups, Relationship Anxiety, & Radical Financial Honesty.
Money is important, but it can also be destructive in any relationship if not handled well.
In a nutshell
Sometimes, looking for the best gift can be a daunting task. What should you choose? What do they like?
Remember that when you're looking for the best wedding gifts for older couples, keep in mind what they love, what they need, and, of course, what you can afford.
What's important is that you remember them, make an effort to choose the best gift, and will wish them a happy and lasting marriage.
Share this article on
Want to have a happier, healthier marriage?
If you feel disconnected or frustrated about the state of your marriage but want to avoid separation and/or divorce, the marriage.com course meant for married couples is an excellent resource to help you overcome the most challenging aspects of being married.
Learn More On This Topic
You May Also Like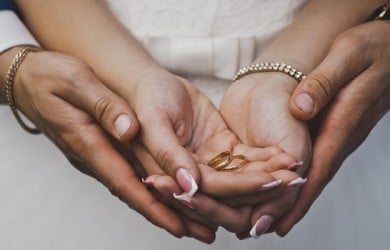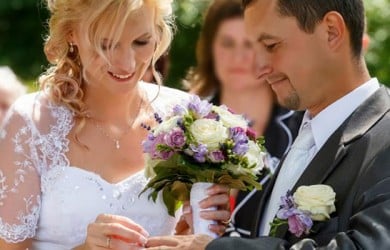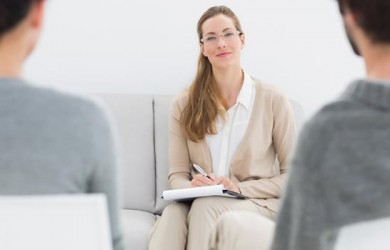 Popular Topics On Getting Married