How to Build a Strong Family Culture: A Step-by-Step Guide
I love attending my school's family day. It's such a joyous occasion to see all families gathered up and supporting their children, their siblings, or their nieces and nephews.
School is one of the best places to witness the essence of family culture. Everyone, right from the kids to other members of the family, looks forward to being a part of the family day. After all, it gives the older generation an excellent chance to relive their school days.
Some families come in color-coordinated clothes. Some families even perform together on stage, and some are very conservative.
One thing is obvious; they all have their own family culture.
What is family culture?
Family culture is a collection of your family values, standards and ethics, and traditions that your family adheres to; some of these are passed down from generation to generation.
So, what is a family culture? It is what makes your family unique as a unit. It is your identity; it is what makes you known. If you think your family doesn't have an "identity," you are mistaken. Every family has this!
Does your family pray together before sleeping? Does your family like traveling? Does your family love music? Does your family like reading? Does your family enjoy arts and crafts? Does your family have daily or weekly family dinners?
I know of families who finished school at the same university or college, and they would go out to watch their school's games against their rival teams. I know of families who always go on vacation every summer. I know of families who are always joining fun runs.
These are some of the examples of family traditions that are instrumental in building strong families. These family culture examples around the world inspire us to have one for ourselves, too, that can contribute to building a strong family.
Why is family culture important?
Family and culture are inseparable. Yes, your family culture is important because, like your identity, family culture is what makes your family an integral part of your existence.
Family conflicts and challenges reveal just how important family culture is, as in the case of sibling rivalries.
Family psychologists and therapists stress the importance of building and cultivating a family culture.
When siblings fight, it's not the frequency nor the intensity of those fights that define sibling relationships. Family culture and tradition build little moments that make up for the difficulties and conflicts.
By building our own family culture, we can protect our relationship with our family.
Family culture invites us to see how important the small things are. Through our family culture, we are able to come back to something when our external world becomes too demanding and too overwhelming.
Family culture is what makes our house a home to come back to.
10 simple steps to build a strong family culture
How to build a family culture? Keep reading
Building your own family culture is imperative for building strong family values, which eventually help us to stay connected and strong in testing times. Here are the simple steps you can follow to create your own family culture.
1. Identify what your family culture is
Families in different cultures function differently. So, it is essential to identify what culture prevails in your family without comparing it with others. Family beliefs and values must be viewed separately in the interest of the entire household.
It's not that difficult to identify what your family culture is. You can start by listing anything that seems to be a part of your lifestyle all down in bullets or through a colorful and fun activity called mind mapping.
Mind mapping is a great tool to reveal what other things we can associate with the central idea. In finding out what your family culture is, you can put your family downright in the center of it the map, and from there, try to give "definitions" to your family.
You can add just simple words, values, or even activities that you are already doing. And you can make a separate mind map for values or activities that you would like for your family to work on.
Get a big piece of paper, and some colorful markers, and start mind mapping!
By the end of this activity, you will have made a spider-like structure and an idea of what your family's culture is.
2. Make it a habit
"We are what we repeatedly do." – Will Durant, in his study of Aristotle's Nicomachean Ethics.
After identifying the things that your family members associate with you all being a family, you can now begin to keep doing it and turning it into a habit.
Related Reading: 

10 Best Habits of Happy Relationships
3. Cultivate the importance of each habit
So, how to build a strong family relationship?
If one of the things that your family truly values is 'learning' or you wish 'learning' to be the 'tradition definition' for kids, then a scrabble game night on Fridays could be something that you could do as a way to reinforce the meaning of this value.
We do not only stop at building these into habits. We continuously reinforce these because there is value to it.
Having a family culture is important because it provides you and your children a loving safety net when things go difficult.
The idea behind creating a family culture is not to create a list of things to do. It's about finding out what your family believes in, and what your family values are.
Also, watch this Ted talk video on family values and take some cues:

As your lives continue to move forward, you will find out that some of your values or some of the activities that you have established as a tradition don't fit your lifestyle anymore. That's okay.
There are some activities that you will grow out of. But do not forget that the essential part of these activities you've built are the intrinsic values that your family takes away from it.
4. Reiterate your family's beliefs
One important step in building a strong family culture is to define your family's strongly-held beliefs. Discuss with your family what beliefs are important to each member and what it means to them as a part of the household.
Honesty, respect, kindness, and responsibility are some of the examples of family beliefs.
Once you have defined these values and beliefs, make sure to model them consistently to your children.
5. Create family rituals and traditions
Family rituals and traditions create a sense of continuity and belonging. They can be as simple as a weekly family game night or a special holiday meal. Choose rituals and traditions that are meaningful to your family and stick to them.
6. Communicate regularly and openly
Effective communication is essential for building a strong family culture. Make sure to communicate regularly and openly with your family members. Encourage your children to share their thoughts and feelings with you, and make sure to actively listen to them.
7. Show appreciation and gratitude
Showing appreciation and gratitude is an important aspect of building a strong family culture. Take the time to acknowledge your family members' accomplishments, big and small. Express gratitude for their contributions to the family, and make sure to say "thank you" often.
8. Foster a sense of responsibility and independence
Fostering a sense of responsibility and independence in your children is an important part of building a strong family culture. Encourage your children to take on age-appropriate responsibilities, such as chores and caring for their belongings.
This will help them develop a sense of pride and ownership in their contributions to the family.
9. Prioritize quality time together
Quality time together is crucial for building a strong family culture. Make sure to prioritize family time, such as family outings, vacations, and meals together. Take advantage of technology to stay connected with family members who live far away.
Related Reading: 

11 Ways to Spend Some Quality Time With Your Partner
10. Adapt to change
Finally, it is important to be adaptable and flexible in the face of change. Family dynamics change over time, and it is important to be willing to adapt to suit the present situation for the comfort and safety of each family member.
Seeking professional support through marriage counseling can also help couples become adaptive to changing circumstances and dynamics within the family.
Commonly asked questions
Here are some questions and their answers on building a strong culture for your family and maintaining it in a productive way over the years.
How do you build a culture at home?
Building a culture at home requires intentional effort and consistency. Start by identifying the values that are important to your family and create rituals or traditions that reinforce those values. Encourage open communication, active listening, and empathy.
Set boundaries and expectations while also allowing for individual expression and creativity. Show appreciation and recognition for each other's contributions and accomplishments. Celebrate milestones and special occasions together. Cultivate a sense of belonging and connection by prioritizing quality time spent together.
What is an example of family culture?
An example of family culture might be a family that values education and intellectual curiosity. They may prioritize reading and learning, have regular discussions about current events or ideas, and encourage each other's academic pursuits.
They may also place importance on critical thinking and problem-solving and engage in debates or friendly competitions to stimulate intellectual growth. This family may have a library or designated reading area in their home, attend educational events or lectures, and seek out educational travel experiences.
Building a family culture goes a long way in ensuring life satisfaction
Building a family culture takes effort, but it can have a profound impact on the well-being and happiness of everyone in the household.
By intentionally creating rituals, communicating effectively, and prioritizing shared values, families can establish a strong sense of identity, belonging, and connection that can endure through challenges and transitions. Investing in a family culture is a worthwhile endeavor with long-lasting benefits.
Your family culture is what makes your family your own. Be proud of it and embrace it.
Share this article on
Want to have a happier, healthier marriage?
If you feel disconnected or frustrated about the state of your marriage but want to avoid separation and/or divorce, the marriage.com course meant for married couples is an excellent resource to help you overcome the most challenging aspects of being married.
More On This Topic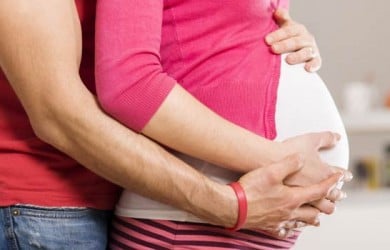 You May Also Like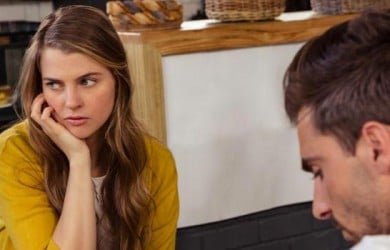 Popular Topics On Married Life