9 Reasons to Leave a Marriage and Start Life Afresh
That's what we all aim at when we get married to someone we love. We dream of our fruitful future with them and hope to grow old together. However, things never turn up the way we want it to. Marriages are supposed to bring out the best in your, but when they do otherwise, it's advised to walk out of it.
Sometimes, people are not able to figure out the reasons to leave a marriage and end up living in a toxic relationship. Well, not to worry.
Listed below are reasons that tell that it's time to end up the marriage and start life afresh.
1. It is an abusive marriage and not a happy one
No one wants to be in an abusive relationship or marriage. It's not possible to anticipate someone's behavior. Sometimes, people change after marriage and things turn otherwise as planned.
If you've a partner who abuses you physically, emotionally, mentally or sexually, it's time you walk out of the marriage. You deserve someone who understands you and care for you, not someone who treats you badly.
2. Sex is not a part of your life anymore
We may ignore it but when couples stop having sex, the love perishes gradually from their life. Sex keeps the romance between a couple alive. It keeps them together. In its absence, it feels like two strangers, who happen to know each other, are living in a house.
So, if there is no sex, speak to a therapist and work it out. If it doesn't work, walk out of marriage.
Related Reading: Importance of Sex: Is Sex a Luxury or a Necessity?
3. Partner is addictive and it makes your life hell
Addiction of any sort isn't good.
No one wants to be with a person who is addictive and pays more attention to their addiction than their partner. Staying with an addictive partner turns life upside down. The spark is gone, you are invisible to them and they don't care about you anymore. Living like this drains your emotionally and physically.
So, if your partner is not ready to recover from the addiction, leave the marriage. By sticking around you are going to hurt yourself more.
4. There is nothing more to say to each other
When you're in love or care about each other you have a lot of things to share and talk about. However, if you two are falling short of words or have literally nothing to talk about, something is wrong. Either you both have drifted apart or the connection between the two of you is broken.
It's recommended to consult an expert. If you think the situation continues and you see no change, consider it as one of the reasons to leave a marriage and walk out of it, peacefully.
Related Reading: Important Things to Know Before Leaving Your Husband
5. Your partner is cheating on you and you've caught them red-handed
Cheating is not acceptable in a relationship.
Your partner cheats on you because they're bored of you or they're not at all loyal to you. In either case, it's not advisable to stick around once you've caught them cheating. The thought that they have cheated on you will devastate you entirely and the best way to come out of it is to leave them.
It makes no sense to be with someone who can't be loyal to you.
6. Your partner turns out to be a narcissist
There are some people who lack empathy. They may do wrong but won't accept their fault.
It's difficult to live with such people. If you discovered that your partner is a narcissist and doesn't care about you at all, leave the marriage.
You deserve someone who cares for you and understands you not someone who thinks highly of themselves and ignore you completely.
Related Reading: How to Get a Narcissist to Divorce You
7. You're dreaming of a life without your spouse
When two individuals are deeply in love, they can't imagine a life without each other. They dream about them in every stage of their life. Without them, the picture is incomplete.
However, if you've started dreaming about your future without a spouse in it, it's a sign that nothing is left between the two of you. You both have drifted apart and now feel happy when the other person isn't around.
Consider this and see if it's true. If so, it's time to leave the marriage.
8. You both have stopped spending time together
It is okay to spend some evenings with friends instead of a partner. However, if these evenings are increasing and you've no regret or don't miss spending quality time with your spouse, something isn't right.
You prefer to spend time with someone you love or care about or have feeling for.
The moment you're not missing spending time with your spouse, the spark and love between both of you has perished. It's time to leave the marriage.
Related Reading: How to Get out of an Unhappy Marriage Easily
9. Lastly, because your gut says so
Never ignore your guy. Our inner self tells us what's best and what's not, only if pay attention to it. Experts say that one should never ignore the gut feeling. For you, your marriage is going just fine but if your gut says it's not trust it.
Listen to your gut and above all reasons to leave a marriage will fall into place.
Share this article on
Want to have a happier, healthier marriage?
If you feel disconnected or frustrated about the state of your marriage but want to avoid separation and/or divorce, the marriage.com course meant for married couples is an excellent resource to help you overcome the most challenging aspects of being married.
Learn More On This Topic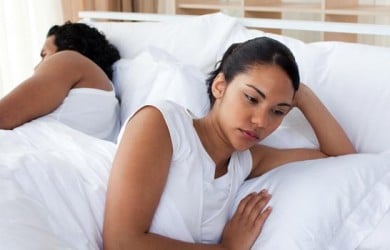 You May Also Like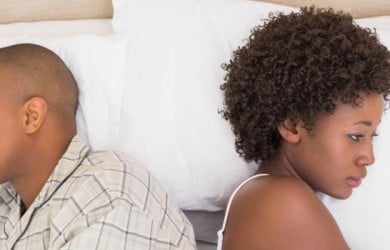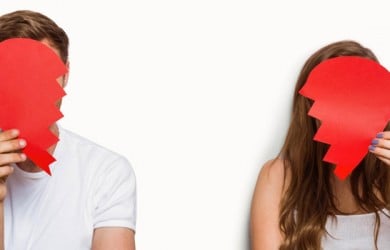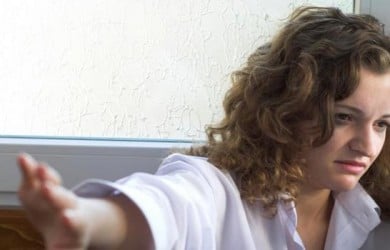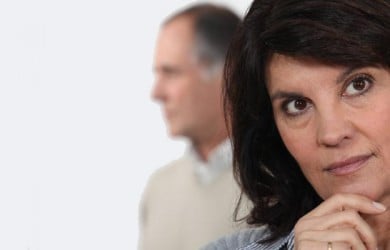 Popular Topics On Marriage Help