Reasons to Consider Christian Pre-Marriage Counseling
Marriage is a bond through which couples share their experiences, habits, and lives with an another person. However, before your marriage you can seek out pre-marriage advice to ensure that your marriage does not go off the rails.
Pre-marital counseling is a form of therapy that enables couples with tools to prepare them for their marriage. The purpose of premarital counseling entails the following:
Building a strong and healthy relationship
Examining your relationship more objectively
Understand what issues might affect your relationship
Improve communication
Once enrolled you would definitely witness the benefits of premarital counseling, you would find a way to resolve your conflicts and build a stringer bond. Pre-marital counseling would also help you remove any fear, toxicity or resentment from your relationship.
So if you are one of those couples, who are struggling to understand what is pre-marriage counseling?, or more specifically what is christian pre-marriage counseling?, what to expect in premarital counseling?, and why premarital counseling is important?, we are here to help you.
Christian pre-marriage counseling
Christian pre-marriage counseling is not much different from family or marriage counseling. In both the counselor is experienced and educated in the craft of marriage counseling before marriage.
The main difference that does exist is that through christian pre-marriage counseling, the teachings of the Bible are utilized to help couples understand and plan for their marriage.
Moreover, their would be many christian pre-marriage counseling questions that would be addressed during your sessions, such as:
What attracts you towards each other
What are your expectations from each other
How do you resolve conflicts
How can you imbibe god in your marriage
How to be faithful to each other and to god
You can also refer to a pastoral marriage counseling questionnaire to help you know what questions you must ask during your christian pre marriage counseling. These questions would serve as a guideline for what you can expect from pre-marital counseling.
What to expect from christian relationship counseling
Biblical pre-marriage counseling or christian pre-marriage counseling is carried out by the pastor from a church by addressing the issues of the couple directly or through group sessions.
Recommended – Pre Marriage Course
Following are certain things you can expect to achieve through christian pre-marriage counseling :
– Build a strong foundation for your marriage which in turn promotes a healthy marriage
– Find a way to communicate your ideas and feeling to your partner and workout problems beforehand
– Guides couple on how to achieve your future plans while abiding Christianity in your marriage and lives
Counseling is not just for married couples. In order to avoid troubles down the line, Christian premarital counseling is highly recommended. With the help of God and the wisdom of an experienced counselor, couples are able to work out any challenges in the relationship before tying the knot.
Taking this important step before marriage helps set the precedent for a healthy, lasting relationship. Below are three reasons to consider Christian pre-marriage counseling.
1. Helps Work Out Problems Beforehand
Working out small problems early on is much better than addressing them once they threaten a marriage. Christian pre-marriage counseling provides a safe environment to talk out problems before it is too late.
When existing problems run into a marriage, they can easily amplify because other factors are added to the mix including stress and resentment.
To avoid running into such difficulties, counseling helps to get potential problems out in the open so both parties can determine the likelihood of a successful marriage.
2. Promotes a Healthy Marriage
God did not intend for the honeymoon phase to last forever but his teachings as well the professional knowledge of a counselor will promote a healthy marriage.
Every marriage has problems and conflicts but discussing problems before taking a walk down the aisle opens and improves the lines of communication between two people.
A qualified counselor will pass on effective communication techniques as well as those that assist in conflict resolution by promoting understanding and encouraging forgiveness. A couple's bond will also be strengthened as a result. Open communication plus a strong bond equals a healthy marriage.
3. Presents a Chance to Discuss Future Plans
Planning a wedding is a huge undertaking that requires a lot of time and effort. Due to the work involved, it is easy to overlook discussing future plans.
Engaged couples have likely touched on the subject and made plans but pre-marriage counseling presents an opportunity to discuss these plans in depth.
Everything from money and finances to having a family can be covered during sessions. Doing so allows couples to gain insight on each other's attitudes, thoughts and concerns about these plans.
The actual importance of premarital counseling can be understood more distinctly once you and your partner embark upon that journey, and be it christian pre-marriage counseling in person or christian pre-marital counseling online it would definitely help you attain a healthy marriage.
Share this article on
Planning to get married?
Just engaged or contemplating marriage? Discover how to transition smoothly into the next phase of your relationship with Marriage.com's Pre-Marriage Course. Begin your incredible journey with this guide designed by experts and lay a strong foundation for your path of togetherness - forever!
More On This Topic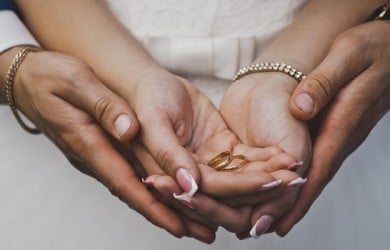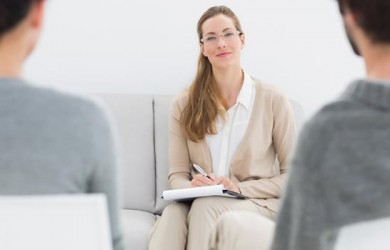 You May Also Like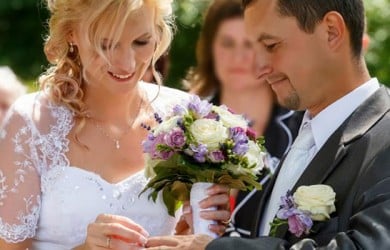 Popular Topics On Getting Married