How to Handle a Marriage Proposal Rejection
A proposal comes after someone recognizes their partner as the one person with whom they envision their future. Everything should be perfect, and it should go seamlessly, right? Have you considered where your lover stands in the relationship? And what happens if you get a marriage proposal rejection?
Sometimes both people are not in the same place or don't have shared feelings about the future. You may have already spent countless hours considering the notion of having children and other milestones that both of you will share without checking your partner's feelings first.
It's wise if you desire to get married to possibly first have a conversation about becoming more serious or maybe taking the next step before you leap into a surprise proposal. It could prepare you in advance and save both of you tremendous devastation.
What happens after a marriage proposal rejection?
You will feel hurt when you receive a marriage proposal rejection. Rejection is painful and causes an immediate withdrawal from the person passing out the letdown. It's not okay to turn away from your partner because they're not ready to walk down the aisle, especially if you want to maintain the relationship.
Studies into inter-personal rejections have shown that emotions like sadness, jealousy, shame, and anger are common responses to being turned down. But it would help if you respect your partner's decision while developing an understanding of their feelings. That's not easy, but it's necessary if you want to have a future together.
Let your partner know that you respect and love them regardless of a rejected marriage proposal. That way, the two of you can move forward because of your shared love and respect – if that's what you choose.
Related Reading: 100 Best Marriage Proposal Ideas
10 ways you can work through a marriage proposal rejection
In the weeks following a marriage proposal rejection, how you handle the situation can depend on a couple of things, including whether the relationship withstands the letdown. Some rejections point at further problems in the relationship that both people aren't able to move past.
If you decide to move forward together after the marriage proposal is rejected, the two of you can work through the "whys" of each of you not being on the same page and the "what ifs" that remain moving forward.
If you can't remain in a relationship together and have decided to end things, you'll need to grieve the loss and go through each of its stages. In either case, there are a few tips that can help as you step into your future.
1. Partnership under a microscope
Examine the relationship to see what is good and where work is needed. Many people take things for granted, not realizing there is much work that goes into a partnership. Two people will disagree on even the most minor thing from time to time. That's especially true if you cohabitate.
It's natural and necessary. It's indicative of passion, respect, and love. You can't allow someone to squeeze you into becoming someone else entirely. You sometimes have to guide them, and they won't like the direction, thus turning it into an argument; that, my friend, is a normal relationship.
If everything is perfect according to you, the marriage proposal rejection reveals otherwise. You might have overlooked the lack of healthy communication in the relationship. So, if you move forward together, communication needs to begin, no matter how much it tarnishes your idealized version of relationships.
Related Reading: 20 Ways on How to Propose to a Girl
2. Feel the feelings
Whether you choose to stay together or not, there will be many emotions to work through. You will be dealing with feelings of sadness, probably some anger, and feeling rejection since you did after your mate decided to say no to marriage. These are legitimate feelings that need to be accepted, not ignored.
Regardless of the time spent with another person, the emotional attachment is an investment element that carries the most significant impact. However, research has proven that acceptance of feelings is better for mental health than denying one's feelings.
Impartial loved ones can help you realize that your feelings are natural and guide you in directions to cope with those emotions. Healthily releasing these often involves being around those who love you, journaling your feelings, participating in a new hobby, or talking with a professional counselor.
3. The ring needs to go
Even if you stay together, you should get rid of the ring. In most cases, jewelers won't refund engagement rings, but it's not something you will want to use the next time the two of you consider marrying. The next attempt needs to be unique, maybe involving even picking the ring together.
Also Try: Engagement Ring Style Quiz
4. A different perspective
When your partner says no to the proposal, initially, you would be shocked, especially if you were thoroughly confident about a successful proposal. It's vital to take a step back and analyze things. You might have misread the signs or perhaps asked the question a bit too early.
Rather than blaming others, it's wise to analyze the relationship overall. That's particularly true in cases where neither of you has a stable career yet or if you are a bit too young. It's easy to know what to say after being rejected when you see it as an "us" problem instead of assigning blame.
Relationship Coach Gina Senarighi, in her book 'Love More, Fight Less,' talks about healthy relationships also having conflicts, which can be easily overcome with proper communication and facing conflicts head-on.
5. Handle things with class
Don't be critical after receiving a public proposal rejection; instead, choose to handle yourself with class. Respect this person for whom you have much love and adoration. If you didn't have those feelings, there shouldn't have been a marriage proposal in the first place. Remember that love if you are tempted to react harshly.
It is also crucial to understand that while you might be hurting and feeling many emotions associated with loss, your partner must also be experiencing these same emotions even though they rejected the marriage proposal.
Criticizing or putting the other person down will only hurt that person more and cause them to question their feelings for you overall. You need to understand that despite the rejection, it doesn't mean that the relationship is broken. You can hurt all prospects by being mean.
Related Reading: How to Handle Relationship Problems Like a Pro
6. Allow time for healing
If you're uncertain what to do after the proposal and neither of you necessarily want to end the relationship, give it time. Each of you will need time to consider what you want for the future. If you see the other person in those plans, it doesn't have to be in a marital capacity.
You can move forward together, as a couple, without making that formal commitment, but you both have to agree to that concept. Make sure you're both on firm ground before you come together to have this discussion, so there's not a repeat of what already transpired.
7. Self-care is a priority
Self-care typically gets neglected when we are distraught over a rejection. But it's at those moments when taking care of yourself is the most important. If you need to be held accountable, reach out to someone close who you respect and who can enforce accountability with you.
That would include making you get out of bed, take a shower, indulge in healthy meals, or go on long walks. It's a time when you need to reconnect with "self" so you can see the future no matter who might be a part of it.
Related Reading: 5 Self-Care Tips in an Unhappy Marriage
8. Don't kick yourself when you're down
Another part of that puzzle is making sure that you're not guilty of self-blame or expressing to other people that you weren't "good enough" as the reasons for the marriage proposal rejection. These are destructive and unhealthy behaviors.
Two people participate in a relationship, but one has the power to bring it to an end if they so choose. And often it's for very personal reasons that have to do with themselves and nothing to do with you. Try having a conversation with your partner to understand their reasons better.
In many cases, individuals have commitment issues. There might be little you could do about that unless you encourage couple's counseling. That's a very effective response if your mate is receptive to it.
9. Couple's or individual counseling
If both of you are willing, couple's counseling can be very beneficial in helping the relationship move past the marriage proposal rejection. The professional can guide you towards a healthy form of communication that you might be lacking in your relationship.
It might bring to light issues that need handling before you can take that step forward to a marital commitment. It also might result in both of you seeing that the relationship is not marriage-worthy or sustainable for the future.
Related Reading: What Is Counseling and Its Importance
10. Look forward
Once you work through your grief and have discussed things, look forward to that future and the possibilities ahead of you. It might include a new love, it might hold exciting adventures with friends and family, but in any case, you will have survived your marriage proposal rejection. You might even end up marrying the one who rejected you initially.
Watch this video to learn how to overcome ruptures in relationships to make a better future:

Can couples survive marriage proposal rejections?
Many couples do survive marriage proposal rejections successfully, some having proposed to their significant other multiple times until they finally receive a yes. These are persistent partners, but these should also be healthy, loving, and committed relationships with loads of communication and respect.
In some cases, a partner will say "no" to a proposal, perhaps because they were married before and are afraid to do it again with the same negative outcome (divorce). Fortunately, these mates have understanding partners who recognize their hesitancy, and they're willing to wait and patient enough to do so.
As always, the key is communication. If you have a good line of communication between the two of you, relationships will work regardless of what you endure. You have to talk.
Related Reading: 9 Effective Ways of Dealing With Rejection
Conclusion
Before you bring a "surprise" proposal to a significant other, it's wise to throw hints about your intentions. No one wants to be on the wrong side of a marriage proposal, especially in a very public situation, so it is better to know things in advance.
If you still find yourself being rejected, handle yourself with class using the methods listed above. These will help you save face and also save future prospects with the one you love.
Share this article on
Want to have a happier, healthier marriage?
If you feel disconnected or frustrated about the state of your marriage but want to avoid separation and/or divorce, the marriage.com course meant for married couples is an excellent resource to help you overcome the most challenging aspects of being married.
Learn More On This Topic
You May Also Like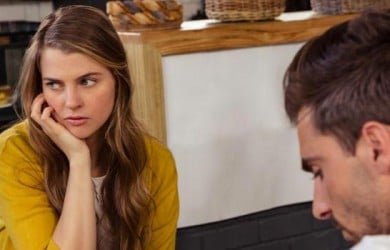 Popular Topics On Married Life