10 Things to Keep in Mind for Sex over 40
As we age, our body goes through changes, especially when we touch 40. The metabolism starts to slow down, the joints start creaking and suddenly you feel that the oomph from the life has vanished.
These changes are inevitable, but that doesn't mean you can give up the thought to enjoy your life.
People think sex life dies when you reach 40.
You've enjoyed the glorious years of your life. Now, it's time that you calm down and cherish the ageing. Well, there are various to have sex over 40 and you can still go enjoy it with the ageing body. Let's see how!
1. Start paying extra attention to your health
Without a doubt, you need to take care of your health. As we move towards age seniority, our body demands special attention. You may have neglected our health during the early years of life, but as we touch 40, you must stay fit.
Join a gym, get into the habit of regular health check-ups and consult the doctor, whenever necessary. Certainly, if your body is fit, you are healthy you would enjoy the sex.
2. Be careful about STI (Sexual Transmitted Infection)
It's understood that you had a wild sexual life when you started your relationship. But that doesn't mean you can still continue to enjoy it when you touch 40. It's been observed that people who go through separation around this age neglect safe sex.
They have been into a committed relationship but not anymore. So, if you're one amongst those, make sure that you practice safe sex and take precaution when getting involved in sex.
People after 40 are more prone to STI and you don't want to get it.
3. Explore the wild part
Experts believe that by the time you reach 40, you're sexually confident. You're aware about your likes and dislikes, and have gained sexual experience over the years. So, when you reach 40, you're open to new kinky things and won't shy away from trying.
Who says sex dies after 40? All you need is a bit of inspiration and you're good to go.
4. Keep aside your financial issues
Financial issues of the prominent problems that most couples go through by the time they reach 40. They've a family, and expenses lined up in front of them and the thought of repaying it disturbs them a lot.
The solution to it could be to have a monthly meeting wherein you both can just discuss the financial status and keep the spreadsheets away from the bedroom. Don't let anything come in between the two of you.
5. Performance doesn't bother you anymore
As mentioned above, by the time you reach 40 you're sexually confident. You know what you're best at and performance issue is out of the question now.
You're more focused on enjoying sex than worrying about impressing your partner. When the pressure is out of the window, you're able to be at your best.
6. Even quickies are uplifting
When you started you were concerned about quite sex and quickies. As you started the family, you found out ways to enjoy these two. By the time you're 40, you are a sort of expert in it.
So, quickies and quite a sex over 40 is a new thing and you do enjoy it. Cherish the moment and add this up to your relationship portfolio.
7. To conceive may be a problem
Our body goes through certain changes by the time we reach 40.
Women's egg decreases and it may be a challenge if you're trying to conceive. It's won't be an easy task for you and you may find yourself more involved in fertility treatment or baby making sex.
So, conceive when the quantity of the egg is good as later the chances of complications increase.
8. Create your own ritual
It's time that you spend some quality time doing something a-sexual. For instance, you can co-cook every Sunday or can give each other foot massages every Saturday night, can do some outdoor activity every first weekend of the month.
This way, you're strengthening your relationship and exploring various facets of your partner.
9. Unveil your Foreplay expertise
Foreplay is underrated in sexual activities. Nonetheless, when you grow old, you want to take things nice and easy. That's when foreplay emerges as an important part. So, when you're getting involved in sex over 40, consider unveiling your foreplay expertise.
Look for various ways to provide satisfaction to your partner through foreplay. This will help you maintain the sexual excitement, which otherwise might just vanish.
10. Spontaneous sex in long term relationship
As couples are busy raising kids and keeping their family intact, they may find sex taking a back seat in their life. This is because most couples want to go for planned sex. But, as you age, you should opt for spontaneous sex.
Try out new things, experiment with the position, have sex whenever you both are free or if can sneak out for a while. These exciting moments will keep you both together and sex alive in your relationship.
Share this article on
Want to have a happier, healthier marriage?
If you feel disconnected or frustrated about the state of your marriage but want to avoid separation and/or divorce, the marriage.com course meant for married couples is an excellent resource to help you overcome the most challenging aspects of being married.
More On This Topic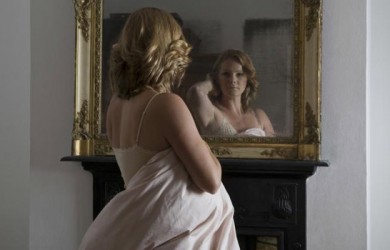 You May Also Like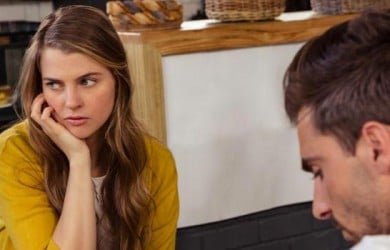 Popular Topics On Married Life