Test your Marriage's Fitness
If someone were to ask you marriage evaluation questions today, there's a pretty good chance that they would ask you something along the lines of "So, how happy are you in your relationship?"
And while that is definitely a relevant question (one that we'll get to towards the end of this article), we think that the one that's even more important for a relationship assessment is "How healthy is your marriage?"
When your marriage is healthy, that means that it's sound, vigorous, and makes you both happy. And when it's in that kind of condition, it can only benefit you spiritually, emotionally, and even physically.
That's why we think it's so important for couples to use marriage assessment tools such as conducting their own marriage fitness test from time to time.
Basically, it's a series of 'marriage health check' questions that you and your spouse should ask yourselves in order to make sure that you both feel like your marriage is going well.
If you've never conducted a healthy relationship test or a marriage health test, here is a (roughly) 10-minute marriage fitness test that we recommend you doing once you get home from work tonight or over the weekend when you have a bit of downtime.
In case you are ready for this marriage test?
Let's get started:
1. Do you spend quality time together?
Some couples think that so long as they share a bed together, they are spending quality time as a couple. Although it is definitely a healthy sign of a marriage that you sleep in the same room, quality time needs to consist of a lot more than that.
Do you go on dates (without the kids)? Do you take romantic trips together on an annual basis? Do you make sure to set time aside once a week to watch a movie on the couch or to prepare dinner together?
This marriage assessment question will help you realize how much you prioritize your marriage over other things. By spending quality time with your spouse, you're conveying the message that they are a priority to you—and that is such a vital step in every marital relationship.
2. How often do you have sex?
Although sexual frequency varies based upon a couple's age, schedule, health, and personal preference, if you're engaging with one another less than 10 times per year, you're technically in what's considered to be a sexless marriage.
Sex is one of the main things about a marital relationship that sets it apart from all of the others. It spiritually bonds you. It emotionally connects you. Plus, there are so many physical benefits that come with it.
That's because sex helps to boost immunity, increase flexibility, and release feelings of stress and tension. There's no doubt about it. One of the best indications of a healthy marriage is a couple that has a healthy and consistent sex life.
3. Is your spouse your best friend?
Once you get married, your partner should not be the only friend that you have; but if they are your absolute best friend, that's a good thing. This means that they are the first person that you choose to go to with your feelings, your doubts and fears, and your emotional needs as well.
They're the first person you look to for support and encouragement. They're the first person's advice that you take (and respect).
One of the greatest benefits of being best friends with your spouse is the fact that it can help to affair-proof your marriage; especially when it comes to avoiding potential emotional affairs.
4. Have you set healthy boundaries (even with one another)?
Being married is about "becoming one" with another person. At the same time though, it should not come at the expense of losing your own individuality. A part of that consists of setting healthy boundaries, even within your marital relationship.
One book that can help you to do that is Boundaries in Marriage by Henry Cloud and John Townsend. Boundaries are all about respect and cultivating that is as important as loving your partner.
5. Do you have a financial and retirement plan in place?
Marriage fitness also consists of financial fitness. Keeping that in mind, do you and your partner have a financial plan? One that helps you to get out of debt, to save money, and to keep your credit score up? What about retirement?
With more and more articles being published about the fact that many people will have to work way beyond retirement age, there's no time like the present to put plans into place to make sure that you aren't one of them.
6. Are you happy?
Any married person will tell you that being married is hard work. That's why it's unrealistic to expect to be happy in your relationship all of the time.
But if it is a healthy union, you should be able to find moments in almost every day that will make you grin, giggle or laugh and you certainly should not feel scared, anxious, uneasy, or unhappy in your relationship.
When you're happy in your marriage, it means that you're able to find pleasure, contentment, and joy within your union. If you can say "yes" overall, smile. Consider your marriage to be pretty healthy and fit!
Check your marriage health:
We hope you answered questions in this marriage help test as honestly as you could. If after taking the test, you feel like you're in a happy, fulfilling, and stable relationship with your spouse, then congratulations! If not, then work on areas that you feel need your love and attention.
You can even transform these questions into a marriage assessment questionnaire for someone who is about to be married and is constantly struggling with the idea "am I fit for marriage?"
If the state of your relationship looks really worrisome, then don't hesitate in booking an appointment with a therapist. With a little external help, it is possible that you and your partner can reverse the state of your marriage fully. Good luck!
Share this article on
Want to have a happier, healthier marriage?
If you feel disconnected or frustrated about the state of your marriage but want to avoid separation and/or divorce, the marriage.com course meant for married couples is an excellent resource to help you overcome the most challenging aspects of being married.
You May Also Like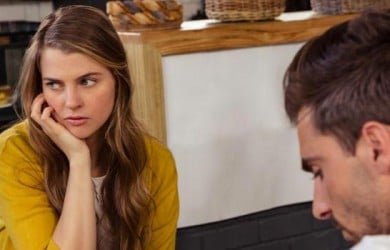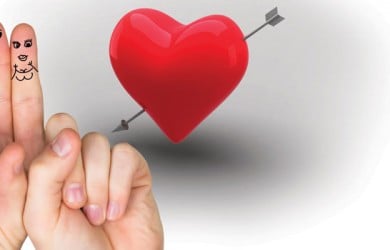 Popular Topics On Married Life