Sex in Your 40s: 10 Things You Should Know
There's a misconception about having sex in your 40s. While your body may begin to weaken physically, you become more energetic mentally. That's probably where the phrase "Life begins at 40" comes from.
Keep worry aside even if your sex life isn't exactly kind to you at 40. This way, you might avoid creating more problems for yourself.
At 40, you must have created lemonades with the sour lemons that life handed you. You might be financially stable, satisfied with life, and learn from past mistakes.
While your sex drive in your 40s may not exactly be high, you can still handle it. You probably still enjoy having sex in your 40s. You can still have amazing sex and a fulfilled life in your fourth decade.
Sex in your 40s: 10 things you should know
Here are ten things you should know about having sex in your 40s.
1. You'll need to pay close attention to your heart health
You must pay close attention to your heart if you plan to have sex after 40. A healthy heart directly relates to healthy sex life. Going to the gym and doing cardio exercises will help you stay in shape.
You shouldn't forget strength training because it can help build your confidence and stamina while at it.
2. You are at greater risk of contracting STDs
While this may look like a problem you should only bother about in your 20s, there is a prevalence of STDs in middle age people.
As you age, your skin tissues become thinner, which makes them prone to microtears, leading to an introduction of infection. Therefore, having sex at 40 places you at risk of being infected by various health conditions.
Even if the chances of you getting pregnant as a woman are slim, be sure to use condoms with a new partner to prevent the spread of infections.
3. Men should take action to prevent Erectile Dysfunction
As a man, having sex in your 40s can be a bit challenging. For one. You'll notice that your erections are lesser and far in between. As you age, you'll notice that your erection becomes less firm.
Instead of relying on Erectile Dysfunction (ED) drugs to cure them, stick to your exercise routine, adopt a healthy lifestyle for healthy sex life, and increase your intake of a flavonoid-rich diet.
4. Women may become more orgasmic than ever
While some myths claim that older women find it hard to orgasm, research has proven that sexual satisfaction in women increases with age. Older women tend to feel more pleasure while having sex in their 40s.
In a way, they unlock a new phase in their sex life because, at this point in their lives, they feel more confident and comfortable and are not afraid to explore their sex life.
5. Men can last longer than usual
The decline in hormone levels doesn't only have disadvantages, but an advantage. Because the hormone levels in men are reduced, they find it hard to ejaculate faster. This allows them to enjoy the sexual experience and take it slow with their partner.
6. Lube should be used during sex
It is usually advisable to use lube during sex at any age, but you'll need more when having sex in your early 40s.
As we age, certain things in our bodies may not work as they used to. Women experience vaginal dryness, irregular menstrual periods, fluctuating estrogen levels, etc all related to their perimenopause or perimenopause stage.
To counter the effects of these physiological changes, use lube, estrogen cream, or CBD oils made with botanical aphrodisiacs.
7. You may start looking for other ways to find pleasure
It may get tiring for you if you depend solely on sex to feel pleasure in your 40s. You and your partner should explore new ways to achieve intimacy.
You could get physical, but leave out penetrative sex. Now that sex isn't much of a necessity for you at this age, consider opening new doors about your likes and new desires to other kinds of pleasure.
8. Sex may get a little boring if you're looking to conceive
For a woman in her 40s, the quality and quantity of her eggs begin to decrease. Hence, conceiving might be a lot harder during this time.
Sex in your 40s shouldn't just be about conception, or it may feel like a chore. Don't get too engrossed in making babies, so you don't get highly disappointed if it doesn't go your way.
However, you and your partner should understand that sex wouldn't always be on the upside, so you can work hard to understand the ups and downs that come with this phase in life.
Related Reading: 

5 Tips for Breaking the Sexual Rut & Enjoying a Better Sex Life
9. You may need to put in a little more work
Both men and women face hormonal changes during their 40s, so you have to put effort into feeling pleasure and sexual stimulation before intercourse since it may not be as easy as it used to be. Spend some more time doing foreplay.
10. Do something other than the usual
Unlike in your 20s, when you had less time to yourself, you have more resources at your fingertips in your 40s.
Also, there is a buildup of trust in relationships among partners in their 40s and above, because they've been together for a while. Hence, they both feel comfortable doing new things with their partner.
Explore new sex ideas after 40. You've gotten accustomed to the same things your whole life. Why not try something new? Also, try new things in your life as well. Just have fun with your partner.
How to have great sex in your 40s
Here are some ways to have great sex in your 40s.
1. Comfortable sex positions should be adopted
Sex doesn't only have to feel good when you're going over the edge with any random style you find on the internet. At this phase in your life, your body isn't exactly in shape to go on a sex adventure with crazy sex styles.
Go for a more comfortable sex position, like spooning.
Just make sure you are comfortable, and your partner is as well.
2. Exercise regularly and adopt a good lifestyle choice
If you want to have sex in your 40s, experts advise you to reduce dangerous lifestyle choices like drinking alcohol and smoking. Instead, adopt meditation exercises, yoga, kegel exercises, etc.
Also, replace sugar and processed drinks with fruits, vegetables, and nuts. These foods help to keep your body in prime condition, despite your age.
Here are the 8 best exercises for women over 40. Watch this video.

3. Accept the changes in your body
As you grow older, certain changes (such as the growth of white hair) begin to occur in your body. Don't freak out. Instead, learn to accept these changes.
When you constantly feel insecure about your body, it may affect your mental strength, which can mess with your sexual life.
4. Don't shy away from your sexual needs
We've been taught that sexual talks can be inappropriate, but to satisfy yourself in bed properly, you should converse with your partner. Try out new styles and foreplay so your sex life will not slowly die.
Always keep your needs and those of your partner in mind as you explore these options.
5. Try out new things
Having sex in your 40s doesn't have to be boring just because you're older. Go beyond your usual sexual routine.
While it is easy to prioritize other things over your sex life at 40, you've got to think outside the box and come up with exciting ways to have sex. You can now complete your order for that sex toy lying in your cart for the last few years.
How long should sex last in your 40s?
Sex can be objective for different couples. While partners that love to take their time in bed in their 20s might prefer quickies in their 40s, it might be the other way around for couples who prefer quickies in their 20s.
How long shouldn't matter, especially if the people in the relationship feel comfortable with how long it may last.
It doesn't matter how long sex should last in your 40s because, at this phase, most women are exploring their sexual life and getting used to it. They become more confident in their skin and get more comfortable with their sex life.
Instead of getting worked up over the frequency and length of sex, the question should be about the quality of sex. That is why foreplay is important since it is quite hard to get in the mood in your 40s.
"Why do I feel more sexual in my 40s?"
We may have heard different stories about being unable to get it together in the other room once a person gets to their 40s, but that's not entirely true.
Physically, hormones have the most impact on middle-aged women. Otherwise, it isn't any different from having sex in your 20s.
At 40, couples are more open to exploring their sexual life because they have already attained a sizable confidence level in most aspects of their lives at this age.
At this stage in their lives, they have settled down. Unlike in the 30s, when many women become mothers, your life tends to calm down at 40. So, you may have the opportunity to refuel your life, including your sex life.
If you have started feeling more sexual in your 40s, relax. You are not abnormal.
The takeaway
Don't get too bothered about the stories you hear about boring and tiring sex in your 40s. Not all stories that you hear are true.
If you notice that your sex life has started deteriorating at 40, communicate your feelings to your partner. Spice up your relationship and make efforts to get back in shape.
These have direct effects on your sex life. Sex is still important to you at this age, so don't allow fear to rid you of an opportunity to enjoy the moment.
Go on trips with your partner and fix date nights. There's still a lot of time ahead for you both, and it shouldn't be wasted.
Share this article on
Want to have a happier, healthier marriage?
If you feel disconnected or frustrated about the state of your marriage but want to avoid separation and/or divorce, the marriage.com course meant for married couples is an excellent resource to help you overcome the most challenging aspects of being married.
Learn More On This Topic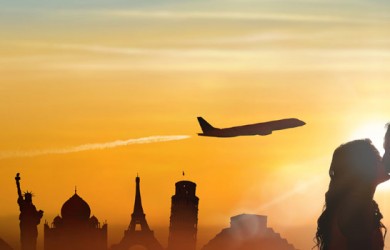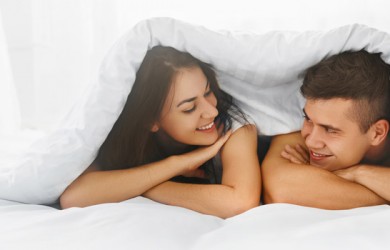 You May Also Like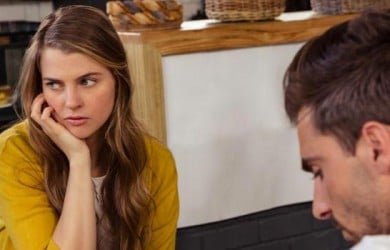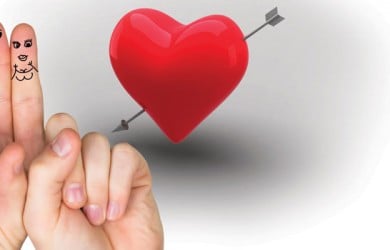 Popular Topics On Married Life