15 Best Ways to Be Intimate Without Sex
Many think that intimacy talks about being touchy and sexual, but that's not how intimacy works.
It's only one of the many ways to be intimate with someone, and there are so many other aspects of intimacy that you may not have explored yet. Did you know that there are different types of intimacy in a relationship?
Once you learn how to be intimate without sex, then you're building a solid foundation of love and respect in your relationship. You don't have to always have sex to feel intimate with your partner.
Let's learn more about the different nonsexual intimacy activities and their benefits.
What is intimacy without sex?
Intimacy without sex refers to close emotional or physical connections between individuals that do not involve sexual activity. Couples, especially, should work on the different types of intimacy to strengthen their relationship.
Deep affection, trust, open communication, mutual support, and shared experiences that form a sense of intimacy and bonding can all be examples of this.
It's crucial to remember that intimacy can exist in a range of relationships, including friendships and family ties, besides romantic ones. All of these relationships could work on the different non-sexual ways of intimacy.
How intimacy without sex benefits you and your partner – 5 ways
When a couple learns ways to be intimate without intercourse, they also enjoy many benefits. It's not always about having sex, rather, it's all about building a strong bond of love for each other.
Couples counseling also encourages couples to engage in how to be intimate without sex to enjoy the following benefits:
1. Improved emotional connection
Engaging in ways to be intimate without sex can deepen the couple's emotional intimacy, which is essential for maintaining a healthy and fulfilling relationship.
It's beyond having sex and more on the emotional connection of two people who love and respect each other.
2. Better communication
When couples engage in intimacy without sex, they learn to appreciate the communication.
They learn to talk about their desires, expectations, and boundaries, leading to better communication and understanding.
3. Reduced pressure
By focusing on how to be intimate without sex, couples can reduce the pressure of sexual performance and expectations, leading to less stress and anxiety.
4. Increased intimacy and trust
Engaging in intimate non-sexual activities can increase the intimacy and trust of a couple, which are the foundation of a strong and healthy relationship.
5. Increased creativity
By focusing on non-sexual intimacy ideas, couples can get creative and find new and exciting ways to connect and bond, leading to a more dynamic and fulfilling relationship.
15 best ways to be intimate without sex
True intimacy with another occurs when we're attentive, at ease, and in the moment.
You get to be who you are, and your partner gets to be who they are. Whether you're in the bedroom, at a family gathering, or chatting on the phone together, you create a communion.
This communion becomes possible when we embrace and practice different elements of intimacy.
1. Honor
See honor as your bedrock. It means treating your partner with regard, respect, and kindness. Does that sound a little too obvious?
Here's the thing – to truly honor your partner, you have to really know them.
We tend to conclude how to enrich our partner's life based on our perception of who they are — which may be skewed — or what they've needed from us in the past. Could your view on how to honor your partner be outdated?
What if you start to be present with your partner? What if you choose to be attentive and seek understanding by listening, asking questions, and listening more?
A quick and important note – Honor yourself, too — treat yourself with regard, respect, and kindness. This is not an either/or situation. You can be aware of what you require at the same time as what your partner requires.
2. Trust
Usually, when we talk about trust in terms of a relationship, we mean that we trust the other person won't hurt or upset us. That version of trust is very conditional. Here's a different perspective –
Trust that your partner knows what's right for them.
This means accepting them as they are, not as you want them to be. Trust dovetails nicely with honor because it's in the process of honoring your partner that you see who they are more fully.
What if the next time your partner makes a choice you don't immediately understand, you don't judge them.
Instead, you accept they know exactly what they're doing. Sound tricky? It requires allowance — let's look at that next.
Related Reading: 15 Ways on How to Build Trust in a Relationship
3. Allowance
In allowance, everything that occurs and everything a person says or chooses is interesting.
You're not hurt or offended even when you don't agree with someone's choice. This is because you're stepping away from the idea of a right or wrong way to think, be, do, or act. In other words, you're stepping away from judgment.
Choosing to reduce judgment, or eliminate it entirely, is so freeing.
A life and a relationship without judgment is spacious, fulfilling, and joyous. This is a huge area, so if it is interesting, read more here.
Please note being in allowance doesn't make you a doormat. That is impossible while you're practicing element one, which is 'honoring you.'
What if the next time your partner makes a choice you don't understand, you trust them (as in element two) and then ask, "Why?" Not in an accusatory way, but to further understand them and build those levels of intimacy.
4. Vulnerability
We avoid being vulnerable because we're afraid that if we take our barriers down, we'll be lacking in some way and possibly abandoned. In truth, the peaceful, authentic space of vulnerability is the perfect territory to build intimacy.
In vulnerability, you're not pretending to be who your partner wants you to be. Instead, you allow them to see and accept you for who you truly are.
What if you allow your partner to see all of you-you without make-up, you on a tough day, when you feel down?
And then don't expect them to fix you or how you feel. This allows you to receive whatever they can gift you, free of expectations.
Related Reading: 16 Powerful Benefits of Vulnerability in Relationships
5. Gratitude
My take on gratitude is that it's actually greater than love. Love is based on judgment, and in that way, it's conditional. This is something similar to the traditional view of trust.
Take a look at this:
I love you because you make me laugh, buy thoughtful gifts, and share housework and childcare.
And compare it to this:
I'm grateful for your awesome sense of humor, your ability to choose just the right gift, and that you contribute to the running of the house and our family.
By adding gratitude, those statements become something so much greater. The emphasis and the energy totally shift — it's more open and less constricted and conditional.
What if you wrote a list of what you're grateful for about your partner and shared it with them?
What if you made a list of what you're grateful for about yourself, too?
Related Reading: 

11 Ways to Spend Some Quality Time With Your Partner
6. Faith
There can be plenty of ways on how to be intimate without sex. For example, you can work on your faith by going to church, reading scriptures, or even joining volunteer work for a better cause.
Not only are you strengthening your bond as a couple, but also your spiritual intimacy.
In general, spiritual intimacy includes your ideas, emotions, convictions, and experiences relating to religion, spirituality, moral principles, and other relevant topics. This can help you and your partner in facing challenges in the future.
Did you know that religion and therapy are connected? In what way, you may ask. Kati Morton, a licensed therapist, will explain why these two are interconnected and why it's important that you know what to do.
7. Leisure
There can be many ways on how to show intimacy without intercourse. For example, sharing hobbies, adventures, and other leisure activities can definitely strengthen your bond.
The extent to which you and your spouse spend your time together as a pair and share each other's interests is referred to as social intimacy.
It's always good to enjoy activities as a couple. It engages you to be active, opens learning experiences, and you also treasure memories together.
8. Crisis
Any type of situation you experience in your relationship should make you feel closer to one another and build intimacy. It's when you are there for each other and help one another.
Crisis intimacy entails showing each other empathy and support when things go bad. The most crucial thing is that you want to support your partner.
After going through a challenging scenario together, you're likely to feel closer and more in love if you share a high level of crisis intimacy.
9. Commitment for your future
Do you want to know intimate ideas for couples, not sex-related?
Intimacy based on commitment is an amazing way to get intimate with your spouse or partner. It involves not just committing to your partner but also dedicating yourself to achieving a common aim.
You two are prepared and willing to make the sacrifices necessary to succeed, whether it is establishing a family, purchasing a new home, or opening your own business.
10. Conversation
As you may have seen with the other forms of intimacy, effective communication is quite important. It's, in fact, one of the foundations of a strong relationship.
Learning how to be intimate without sex can start with good communication. Intimacy in communication is the ability to discuss your wants in the relationship honestly and openly without making your spouse feel threatened or judged.
This level of intimacy enables heart-to-heart discussions about your expectations, followed by supportive, understanding criticism from your spouse.
11. Romance
When we talk about romance, we can't help but associate it with physical intimacy and lovemaking. However, is it possible to have physical intimacy without intercourse?
Cooking together, giving each other massages, writing small love notes, helping with the household chores, singing a song for your partner, holding hands, and just playing with each other's hair can all be romantic in a non-sexual way.
12. Touches
Believe it or not, you and your partner can share ways to be intimate without penetration. Touches like holding hands, caressing your partner's face, a warm hug, and even long minutes of cuddles are considered intimacy in a non-sexual way.
These forms of touch are healing and calming. A hug or cuddle can do so much when your partner is stressed or has problems. It's comforting one another without words.
13. Understanding
Being able to exchange ideas and viewpoints that your spouse respects is the major advantage of intellectual intimacy, and is another form of nonsexual intimacy ideas.
It might be as straightforward as talking about a book or as contentious as discussing politics or religion. You and your partner could also discuss different viewpoints or thoughts, regardless of the topic.
Similar to emotional intimacy, intellectual intimacy causes openness and closeness. It provides a secure environment where difficult subjects can be discussed without fear of being ridiculed.
14. Overcoming conflict
A relationship deteriorates if a couple finds themselves in pointless arguments that they can't resolve.
Even the happiest couples fight from time to time! Since conflict will inevitably arise, it is essential to resolve it and learn from it.
Conflict intimacy is the capacity to manage conflicts and enable them to strengthen your relationship.
Conflict management is one of the most important elements of a successful, long-term relationship. Each of you strives to become a better version of yourself in ways that benefit your relationship and how you handle conflict.
Related Reading: 

23 Tips to Overcome Your Conflict Avoidance Issue in Relationship
15. Presence
Being present for your spouse is one of the loveliest ways to be intimate without sex.
This means that you listen to your partner when they need to vent. It implies that you are available for them in times of stress or loneliness.
Making your partner feel like they are there for you in good and bad times is a sign of intimacy.
FAQs
Let's have a look at the most asked questions related to how to be intimate without having sex.
What is intimacy without sex called?
Intimacy without sex is often referred to as non-sexual intimacy and comes in different forms.
It involves the development of close, loving, and trusting relationships characterized by open communication, support, and shared experiences.
Non-sexual forms of intimacy can be just as fulfilling and important as sexual intimacy. You can involve deep conversations, share personal feelings and thoughts, engage in shared activities and hobbies, and simply enjoy each other's company.
What happens when you lack intimacy?
Lack of intimacy in a relationship can majorly affect and cause different emotions, such as isolation, annoyance, unhappiness, and discontent.
It may cause one to feel emotionally cut off from their partner and distant, which undermines trust and lowers marital happiness. Sometimes, a lack of intimacy may even result in cheating.
Lack of intimacy can also make it difficult to communicate, which can cause misunderstandings and arguments that you won't be able to resolve.
A relationship without intimacy might also cause low self-esteem, which can bring unfavorable feelings and insecurities.
To prevent the negative effects of lack of intimacy in your relationship, it's important to take part in activities that foster emotional and physical closeness, such as spending quality time together, engaging in intimate conversations, and physical touches.
Takeaway
Why is it important to learn the different ways on how to be intimate without sex in your relationship?
Sexual intimacy is good and enjoyable as well, however, sometimes sexual compatibility fades. That is why nonsexual intimacy is also as important.
The good news is that there could be many ways to share and build intimacy with your partner in non-sexual ways.
Just remember that maintaining intimacy, both sexual and non-sexual, requires effort from both partners and is an important aspect of a healthy, fulfilling relationship.
Share this article on
Want to have a happier, healthier marriage?
If you feel disconnected or frustrated about the state of your marriage but want to avoid separation and/or divorce, the marriage.com course meant for married couples is an excellent resource to help you overcome the most challenging aspects of being married.
More On This Topic
You May Also Like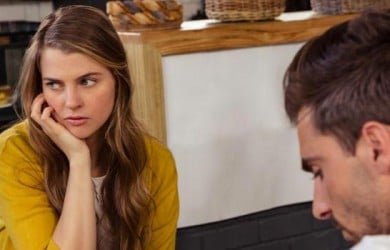 Popular Topics On Married Life