7 Reasons Why Exercising Together Will Improve Your Relationship
We all know how good is the exercise for almost every aspect of our lives. It boosts brain health, improves immunity, helps with digestion, and increases sleep quality. But have you ever wondered how exercising together will improve your relationship?
Exercising with your partner can dramatically improve your relationship in a variety of ways. Here's how you might benefit from working out with your partner:
1. Increased feelings of positivity towards your significant other
When you do things that you enjoy with your partner, you enjoy your relationship with that person even more. This happens through the power of association.
It is similar to the way that having someone hold a hot cup of coffee while talking to you will subconsciously make them feel like you are a warm person.
Similarly, nodding your head while someone is speaking to you will make them feel like you are on the same page as them.
2. Endorphins make you feel good
Exercise causes the release of endorphins. Endorphins are released during exercise for two main reasons.
Firstly, they act as nature's painkillers to reduce pain perception. The release of endorphins was necessary for survival in our earlier days because reduced pain would help us to escape a predator or catch the prey that we were chasing.
Secondly, endorphins elevate mood by stimulating the happiness hormone dopamine. Dopamine, known as the reward hormone, makes us feel good about a particular activity. It also encourages learning.
If we were in a situation where we needed to exert ourselves, the brain would need to learn about what happened so that we can make smarter decisions in the future.
Increased learning during exercise reminded us of which areas to look out for predators or where we found our last meal.
Long story short, endorphins make you feel good. When you feel good while doing something with our significant other, you associate positive emotions with them.
Exercising regularly with your partner will help you to enjoy their company on a regular basis. You will notice that simply being in close proximity to them will make you feel good.
3. Quality time
One of the biggest reasons why relationships fail, after a miscommunication, is a lack of quality time spent with each other.
As our primary goals change from courting a partner to parenting children or working to provide for the family, it becomes all too easy to forget our first love.
The benefits of working out as a couple for your daily exercise session ensure that you spend quality alone time with that person.
4. Gives you something to talk about
Mutual understanding and relevance are two critical components of a significant, meaningful conversation. At first, these two components are easy to meet in a new relationship.
Both parties are interested in getting to know their intended partners. A large part of the conversation is geared towards each other's intentions – something that both people are interested in.
As life progresses, John might talk too much about his new project at work, while Jane wants to discuss the latest social dynamics at her job now that the new trainees have joined the team.
Without enough context or relevance, both John and Jane might lose interest in each other's current work life. Even if they don't, there is only so much you can talk about your job before it becomes repetitive.
John and Jane need something to talk about that involves both of them – something that they are both actively engaged in together.
Starting a new exercise routine together will also bring john and Jane closer together because John will learn to appreciate that Jane never gives up while Jane will see that John is stronger than he looks.
5. Reduces tension
I believe that a relationship that does not have any friction is not a real relationship. What do I mean? The closer you get to someone, the more likely you are to find areas where you need to compromise.
Not every person is the same, and differences in certain principles can lead to frustration. These may include which approach to take when raising the kids, how to spend the extra money, or what the house should look like.
The pain-relieving, mood-enhancing, and concentration boosting effects of endorphins will help couples to come to solutions faster.
Problems will seem less dramatic, negative emotions will melt away and it will be easier for both sides to understand the other's take on the matter.
The boost in energy and reduced tension from working out is a significant reason why couples should sweat together.
6. Reduced feelings of stress and anxiety
Another critical reason why exercise will reduce any possible tension between the two people is because of its unique effect on cortisol. Cortisol, known as the stress hormone, is released when the brain senses adversity or danger.
One of its primary roles is to prime the body for increased physical output to escape the threat or to deal with the situation at hand. When cortisol is released, but exercise does not follow, the body assumes that the threat is still at hand and keeps the body primed for physical exertion.
This is what causes knots in the back muscles or headaches from too much stress. Exercise helps to regulate cortisol levels because it indirectly tells the body that the situation has been dealt with, and the body can go back to its natural, relaxed state.
This is why exercise is such a great stress reliever.
Exercising together can reduce the tension felt between two people. Additionally, relieving stress with your partner will avoid giving you the idea that you need a break away from him or her to return to a state of relaxation.
Exercising with your partner will, therefore, improve feelings of relaxation and enjoyment about your significant other, while reducing feelings of frustration or adversity towards that person.
7. Achieve goals together
Nothing brings people closer together than having a common goal to work towards – together. This is why sports teams are often closer together than what they are to their family members.
When you and your spouse are working towards the same goal, you are more likely to want to help them get further ahead because it will directly impact how well you do.
Not only does this give you a vested interest in your partner's wellbeing and causes you to feel compassion for them on a daily basis. But this is also how exercise can improve your relationship.
Conclusion
Couple workouts could improve your relationship and give you and your partner a sense of comradery. You will start to see them as your biggest fan and lifelong supporter, instead of someone that you struggle to get along with. The more obstacles you face as a couple, the more you will bond as a single unit.
Remember to find an activity that you both enjoy and support both of your goals. You may need to try a variety of things before you find the perfect fit.
Some couples do best with an early morning run, while others prefer to challenge another couple at the squash court or dance at a local studio. You really can improve your physical and social life at the same time!
Share this article on
Want to have a happier, healthier marriage?
If you feel disconnected or frustrated about the state of your marriage but want to avoid separation and/or divorce, the marriage.com course meant for married couples is an excellent resource to help you overcome the most challenging aspects of being married.
More On This Topic
You May Also Like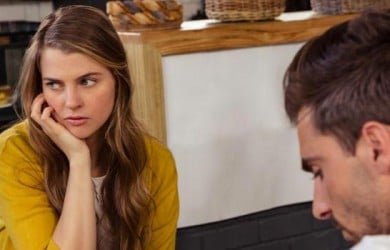 Popular Topics On Married Life