How to Deal With an Insensitive Husband- 4 Tips
A relationship can be tricky at times, especially when you entered into one with promises together and have ended up being the only one making efforts. If you are in a marriage and, over the course of time, have come to realize that your husband is insensitive, the issue will not be solved on its own.
Let's find out in-depth about the meaning and what you can do about it.
What does it mean to have an insensitive husband?
An insensitive husband can easily misinterpret his wife's feelings or wants, and this can lead to wives feeling ignored by insensitive husbands due to a large amount of information women are sending their way.
It would require energy and time to process all the information, so men just take the easier path and tune in every few minutes to check-in if you're still talking about the same subject. Sounds familiar?
There is nothing worse than a husband ignoring wife for one reason or the other. Whatever the reason may be, if you feel, "My husband is insensitive to my feelings," it's a red flag and needs to be addressed before it escalates and brings your marriage to an ugly ending.
What are the signs of an insensitive husband?
Check out these signs of an insensitive husband to understand if your husband has any:
A clear sign is if and when your husband says hurtful things. It's obvious he is not thinking about how you're going to feel after he says those words to you. Or he is well aware that you will feel hurt, and he wants you to feel this way, which is a very ugly thing to do to your spouse.
Also Try: What Is Wrong With My Marriage Quiz
Fails to understand his spouse
I wish every single husband in the world could understand a few unsaid things their wives feel like, "If I'm feeling ignored, I feel unwanted, and this hurts feelings maybe even more than some words. All I want is to feel respected, loved, and genuinely cared for."
Wife doesn't feel protected
It's in women's nature to want to feel protected by her husband, and if he is not fulfilling his role of a male in their little community, then she is questioning herself, if she's good enough for him, or if she is worthy of love.
Also Try: QUIZ: What Kind Of Wife Are You?
Husband likes to be alone
A husband who is insensitive doesn't like to get along with his wife. He usually enjoys his own company and remains secluded. This also stems from the fact that he has an uncaring nature and only thinks about himself.
Lack of contribution in the relationship
An insensitive husband doesn't pay attention to being involved in the relationship. He makes the least effort towards the marriage while all the burden to maintain the bond falls on the wife. This leads to great levels of compromising from the wife's end.
Related Reading: 

How Lack of Appreciation Can Ruin Your Marriage
Mistakes all insensitive husbands make
Here are some of the common things that happen to women who feel ignored by husband:
Husband speaks to me disrespectfully
If you don't feel respect for the way he speaks to you when you're alone or out, it means you really need to address this issue before it escalates. No one wants to feel disrespected. Explain to him how you feel.
Sometimes an insensitive husband isn't even aware of how you see him and how you feel about his actions, so you have to speak up and make him realize he is hurting your feelings.
Also Try: How Do I Know If I Love My Husband Quiz
Husband doesn't respect my feelings
Well, what's the point of being together then? Insensitive husbands have no idea how much they are undermining marriage with a lack of respect for their spouse.
Relationships and marriage are all about FEELINGS and about sharing how we feel. If he doesn't acknowledge how you feel, that means he is quite egoistic and has unreal expectations of marriage that works one way only – where he is looked after and cared about while giving nothing in return to his wife.
Husband insensitive when I'm sick
Nothing worse than being sick and having no one to look after you, yet when men are sick, they expect us to treat them like babies, and there is even a term for that "Man flu" (which might be a thing after all but still not a good reason for them to act like babies).
Yet, when a woman gets sick, it's expected that she just has to stay up, cooking, cleaning, and looking after everyone else as if nothing is wrong with her body and immune system.
Tell him, don't be quiet. But do it in a nice way because if you try to make him feel guilty, he will probably go into defensive mode and will not understand why it's important to show you love and care during your sickness.
Also Try: How Will You Meet Your Husband Quiz
I am feeling unwanted by my spouse
Insensitive husbands can make their wives feel unwanted. It's a miserable feeling of living with someone and feeling this way. When you're feeling ignored by your husband, it makes you feel less worthy, unimportant and it destroys your confidence.
Ask him openly if he is still attracted to you and tell him you feel unwanted. Dressing sharp and looking after yourself will make a huge difference. Being married doesn't give permission to put on 20 pounds or dress like a slob.
On the other side, ask him why he acts like that: You might be surprised if he opens up and tells you about all these different things that are happening in his life – maybe work, or friends, or some difficult situation that has been bothering him for a while.
Always try to understand each other the best you can.
To feel wanted again, you want to do things that make you feel attractive: work out, wear nice clothes, go for treatments. Feel amazing and attractive, and you will see how your energy towards your husband changes too.
An insensitive spouse can express their discontent by simply not showing any emotions. Some people use this weapon to make the other spouse feel guilty and make them question their behavior and if they have done something wrong.
It's hard to deal with insensitive people because it's a guessing game, they have a poker face all the time, and you literally have to wild guess their thoughts and feelings, and this very often leads to arguments because you have misjudged them.
Let him know you want him to show you his caring and soft side. Let him know he can trust you and be vulnerable with you.
Also Try: Is My Husband Emotionally Unavailable Quiz
Insensitive husband never listens
"I don't remember you saying that?" "When did you say that?" and similar questions are a clear sign your husband never listens carefully when you speak to him. Not listening is a sign of a husband ignoring wife, which is again such an annoying thing for women.
Make a pause when you're speaking to him. This will draw his attention to you, and ask him to comment on what you just said. It will give him a hint that you are aware he is not listening to you, and he will be more attentive.
Husband dismisses my feelings
He doesn't care. He acts as if I have no feelings at all.
No matter if you're going through a hard time at work, or you're struggling with your confidence, or your friendship with a dear person is going through rough patches, you have no one to share this with.
Confide in him. Tell him how he is your closest person, and you feel he is the right person to share your feelings with because he is supportive and loves you. He will feel good and special, and he will appreciate you sharing your deep feelings with him.
Uncaring husbands can't expect happy relationships.
This is the only logical thing for them to experience, right? Unless their spouses help them realize that an insensitive spouse can't expect to live with another person in a happy and loving marriage, this duo is destined for disaster.
Related Reading: 

20 Signs of a Selfish Husband and How to Deal With Him
How to deal with an insensitive husband?
Here are a few ways to deal with a husband who is insensitive towards you:
1. Show him love and respect anyway
Help him discover his feelings and make him feel comfortable with sharing his feelings.
In many situations like this, guys are just trying to hide the discontentment that is happening under the surface, and this discontentment may have nothing to do with you or your marriage. Identify the reason behind your husband's insensitive behaviour. It can be work, friends, family, his own lack of confidence.
Also Try: How Do You Show Love?
2. Let him know you're there
If you're feeling ignored, let him know you're there. Don't just crawl in your shell and wait for him to knock. Take control and lead by example – open up, share your feelings with him and make him feel respected by showing him care and love.
Those who show the least emotions are the ones who need us to love them the most.
It's like you are the sun warming up the iceberg. It might take a while, but you can turn your marriage into a beautiful, peaceful ocean if you have the strength and patience within you.
3. Communicate freely
It will require a lot of patience to help your partner understand why they need to be more sensitive, caring and to listen to you more because they probably don't see anything wrong with what they are doing right now.
Honesty and open conversations are always the right way to approach any disbalance and disharmony in your relationship so speak up and work together on improving your relationship or marriage.
Also Try: Communication Quiz- Is Your Couple's Communication Skill On Point?
4. Don't reject him straightaway
If you have to deal with an insensitive husband, try your best to help him understand that you will not reject him if he shows his more emotional side. Some guys can see this as a sign of a weakness and think it makes them less of a man. Show him it's the opposite.
You must not assume "my husband is insensitive" and hope he changes all by himself.
Check out the video to gain some insight on what to do when a man doesn't value you:

Takeaway
It's a hard pill to swallow, but if you are one of these guys, you might want to stop and reevaluate your marriage. What could you be doing better? Could you listen more, care more, respect more?
If the marriage is really important to you and you love her, you have to learn to show emotions, love and respect to your wife, because if you don't she will get fed up with your coldness and will eventually leave the marriage.
You might still love her and really want to change but are unsure how?
Let her know! She can't read your mind, and even if she could, she would have a hard time deciphering your thoughts and feelings. Help her understand you better.
Share this article on
Want to have a happier, healthier marriage?
If you feel disconnected or frustrated about the state of your marriage but want to avoid separation and/or divorce, the marriage.com course meant for married couples is an excellent resource to help you overcome the most challenging aspects of being married.
Learn More On This Topic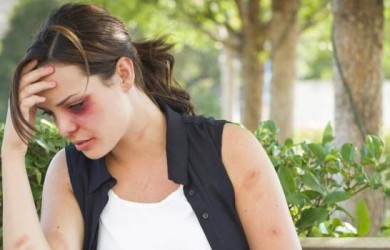 You May Also Like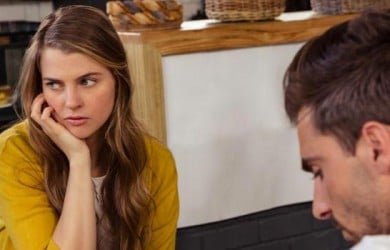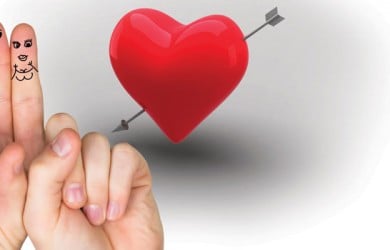 Popular Topics On Married Life